Lifeway Mobility Chicago Showroom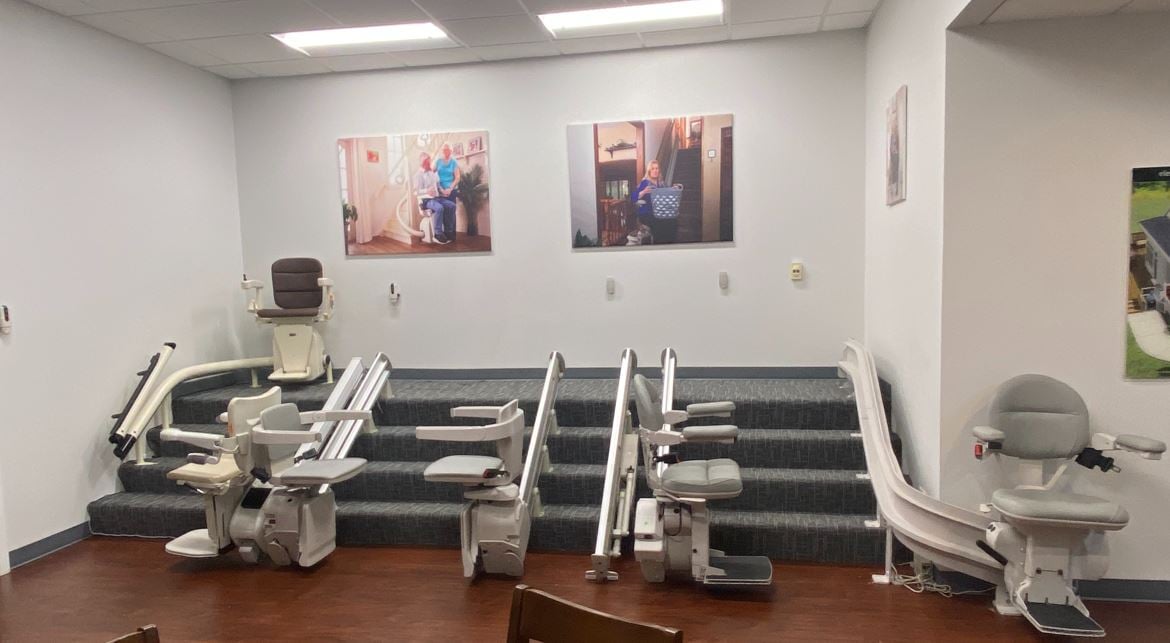 Serving Chicagoland, Indiana, & Southeast Wisconsin
Lifeway Mobility Chicago's (formerly EHLS) fully operational accessibility showroom is conveniently located in Arlington Heights, IL, just east of route 53. It has been designed to provide clients, healthcare professionals, architects, and builders an opportunity to see and "test-drive" a variety of accessibility products.
Lifeway Chicago Showroom Remodeled in 2021
In December 2021, we fully remodeled our showroom in Arlington Heights, IL. It received a fresh paint job, new carpeting, canvases of our local installations throughout the Chicago area, and most importantly, new accessibility equipment. The new products added to showroom were two additional stair lifts, an aluminum modular wheelchair ramp demo, and a glass panoramic residential elevator. Stop by today to check out our showroom's new look and test out the new accessibility equipment!
Showroom Address:
210 W. Campus Drive, Suite B
Arlington Heights, IL 60004
847-215-9490
Showroom Hours:
Our showroom in Arlington Heights, IL is open Mondays & Thursdays from 9am-3pm. Please call ahead for assistance!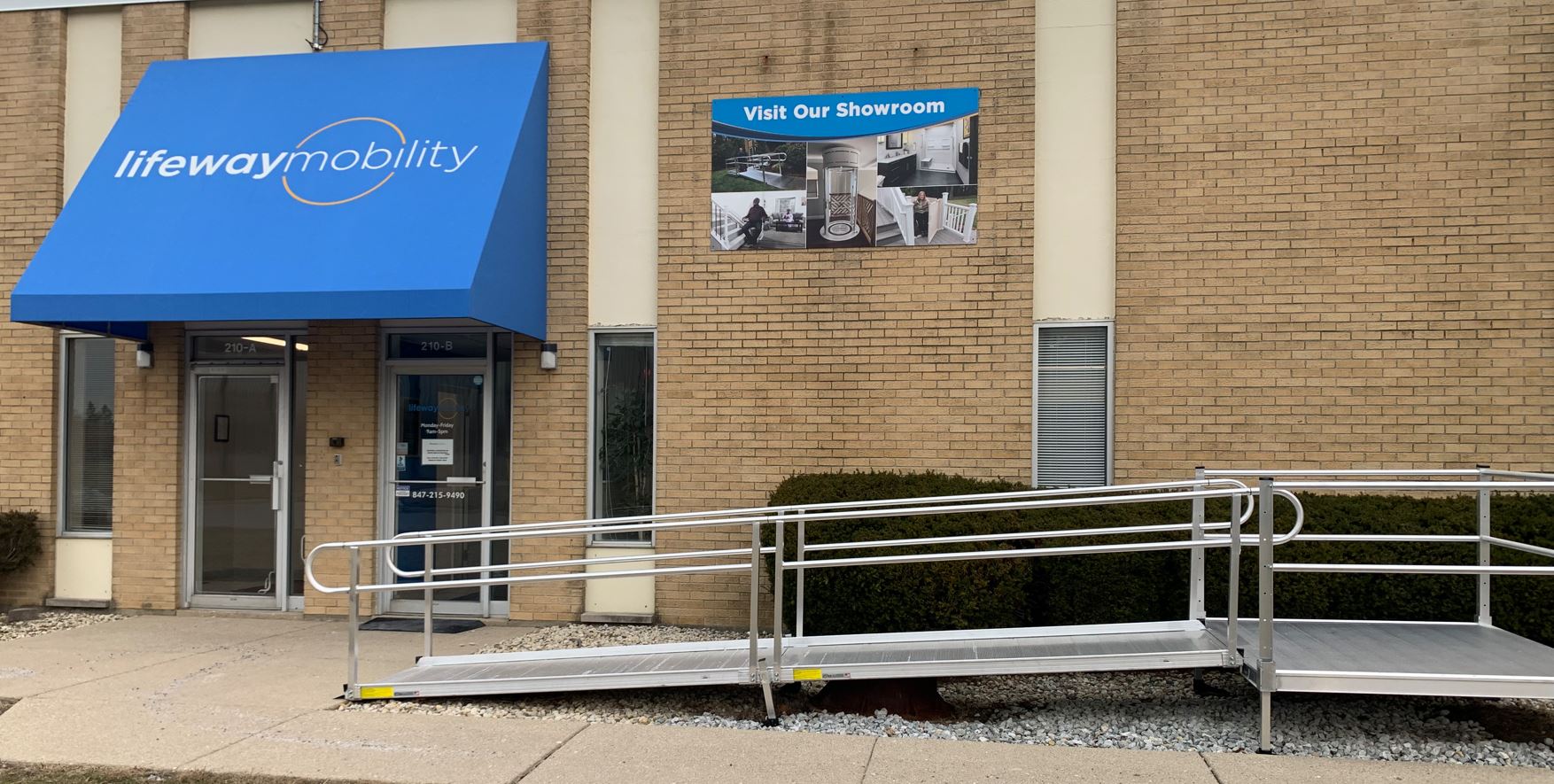 Our Newly Remodeled Showroom is Fully Operational and Equipped With:
Visiting the Lifeway Chicago Remodeled Showroom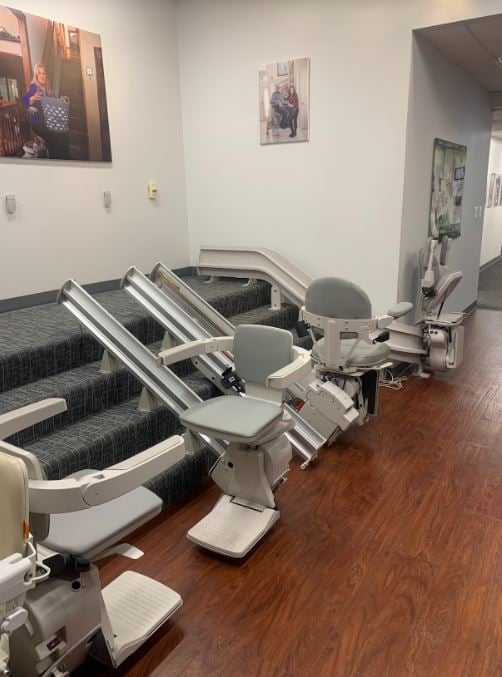 The types of accessibility solutions that Lifeway offers often need to be seen, and/or "tested" to really understand how they can help you or your family become much safer at home. A visit to our showroom can help you see the comfort and convenience of these products will provide you or your family members, friends, or clients. Being able to test ride the products also ensures the product that you're interested in will be an appropriate solution for your mobility needs.
Lifeway's friendly, and knowledgeable team of accessibility experts will be available to provide assistance in demonstrating how to safely use the products and recommending the best potential solution to fit your specific needs. They can answer any questions that you may have and even provide a free quote on-site if they receive enough information (i.e., number of steps of a staircase, photo of landings) on the area of your your home where a solution is needed.
We've been proudly serving Chicagoland since 1991! Contact us to schedule an appointment to visit our showroom
---