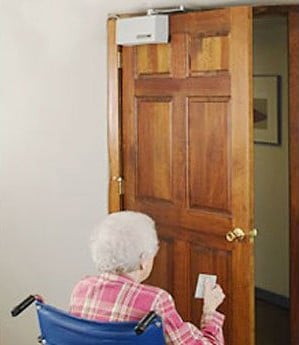 Accessible Door Modifications
Door Widening & Automatic Door Openers in Chicago, IL
Door widening and an automatic door openers help overcome the barrier of small doorways in most homes. Lifeway can widen doorways, reverse the swing of doors, or replace door hinges to create the extra room required. We also install automatic door openers, which allow you to enter and exit without having to touch the door.
Doorway Widening Services
We can remove your existing doorway, and by widening the door frame, we can enlarge the opening making it accessible for a person in a wheelchair or any person requiring a bigger opening.
Our doorway widening services consist of:
Widen interior and exterior doorways
Reverse the swing of doors to create the extra room required
If only a little additional space is needed, we can replace your door hinges with "swing-clear" hinges, providing that extra 1 ½" which often makes all the difference
Lifeway stands apart from other home accessibility companies because we are licensed contractors. We have the ability to perform our own carpentry work to make the right solution available to you! By keeping this service in-house, we bring you the lowest possible cost when, for example, pairing a door widening with a ceiling lift system.
Expandable or offset door widening hinges can also add 1.5 to 2 inches of extra width to your existing doorway. This saves the expense of construction and your doorway will no longer be a barrier. This is great improvement to your home that will add value for many years to come.
Automatic Door Openers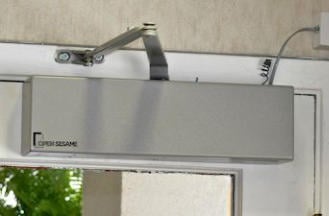 Automatic door openers, which allow you to enter and exit without having to touch the door, are often a big help for our customers. Now you can open and close doors with just the touch of a button!
Our door openers are aptly named "Open Sesame" and provide the ultimate ease in entry and exit.
Other Door Modification Options
Remote controlled deadbolts provide security and ease of access, without the difficulty of keys.
Replacing door knobs with lever handles can provide easier access.

Move existing light switches or outlets, and install a beautiful 32 or 36 inch doorway
---