Home Mobility Solutions Joins Lifeway Chicagoland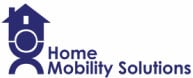 Welcome Home Mobility Solutions customers! HMS has been acquired by Lifeway Mobility through our subsidiary Extended Home Living Services, Inc (EHLS), located in Arlington Heights, IL.
Home Mobility Solutions in Downers Grove, IL provided accessibility solutions to greater Chicagoland and northwest Indiana for more than 14 years, including stair lifts, wheelchair lifts, modular ramps, bathroom modifications and elevators. Now, as of July 22, 2019, the HMS team has combined with Lifeway Mobility Chicago (formerly EHLS) to create the region's leading accessibility provider. HMS founder Mike Cleary joins Elizabeth and Stephen Crandall on our executive leadership team.
Although the name has changed, you'll receive the same great service HMS has always provided!
"Joining forces with Lifeway enables us to continue to offer our customers and referral sources the caring, responsive service they've enjoyed with HMS together with a broader selection of products, an attractive showroom and streamlined systems."

– HMS Founder Mike Cleary
Lifeway Mobility president Paul Bergantino stated that HMS was a great fit because "their tradition of customer care and high-level of technical expertise complements our Chicago team's capabilities and supports Lifeway's overall commitment to quality and growth throughout the region."
We can't wait to meet you! Come visit our showroom in Arlington Heights!
Visit the Lifeway Mobility Chicago showroom at:
210 West Campus Drive
Arlington Heights, IL 60004
Phone: (847) 318-3312
Fax: (847) 590-1728
Showroom Hours & Information ›
---