Stair Lift Provides Safe Solution After a Fall on the Stairs
Posted on by Eric Rubel
A stair lift provides a safe means for accessing the second-floor level of a home or a basement, for people with limited mobility or balance issues. In this case, it was an easy and affordable solution that allowed for regained independence at home after a fall on the stairs.
Introduction
A common scenario for someone in need of a stair lift is that they have had a fall or accident on the stairs and their relatives no longer want them navigating it by foot anymore. For Lance, a curved stair lift was the ticket for him to safely return home from rehab after falling backwards on the stairs at home.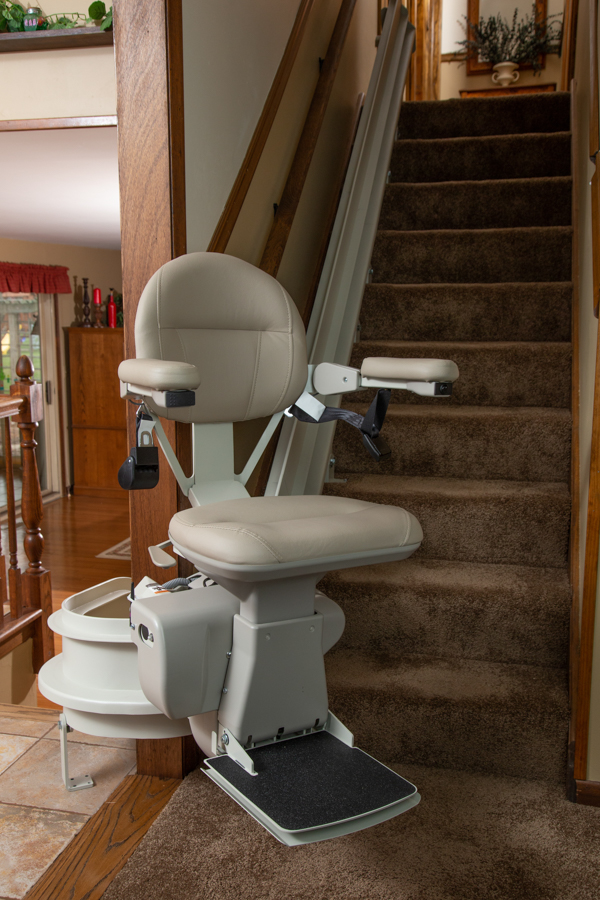 His story is very similar to one that we hear far too often, in that the solution was a reaction to a fall, instead of a proactive solution to prevent an accident on the stairs. We hope that by sharing his story, we can help in preventing you or one of your relatives or friends with limited mobility from falling on a staircase at home.
Mobility Challenges
The stairs were difficult for Lance to navigate by foot because of his neuropathy and he also experienced knee pain. The combination of the two resulted in a bad accident one day at the top of the stairs. It was not the first time he had fallen on the stairs, but this time it was much more serious. He ended up breaking a disk in his back and suffered some other minor injuries.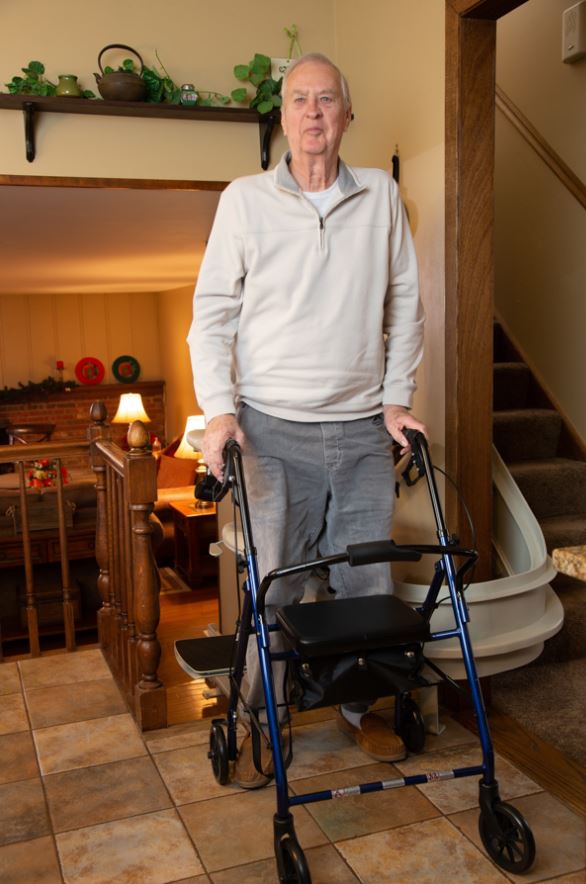 After the fall, his mobility became severely limited. He required assistance from his wife to get up and down the stairs. She would use a gate belt and closely watch over him and help him get up each step slowly. As a result, he was only going up and down once a day.
He hoped that going to physical rehab would enable him to regain enough strength to be able to walk up and down the stairs on his own again. However, his daughter and wife felt that he should no longer be navigating the stairs by foot with or without a gate belt because of his condition. While Lance was a little resistive at first, he finally agreed with his wife and daughter that there needed to be a safer solution for him and his wife. As he mentioned in the video above, "the last fall was the final straw."
Safe Solution for Navigating the Stairs Independently
Finding a safe solution for Lance to use the stairs again was actually an easier process than it may have been for a different family. Lance's daughter has a background in physical therapy so she had a good idea of options that may work for him. The first one that came to mind was a stair lift and it was the one that was ultimately selected as the best solution.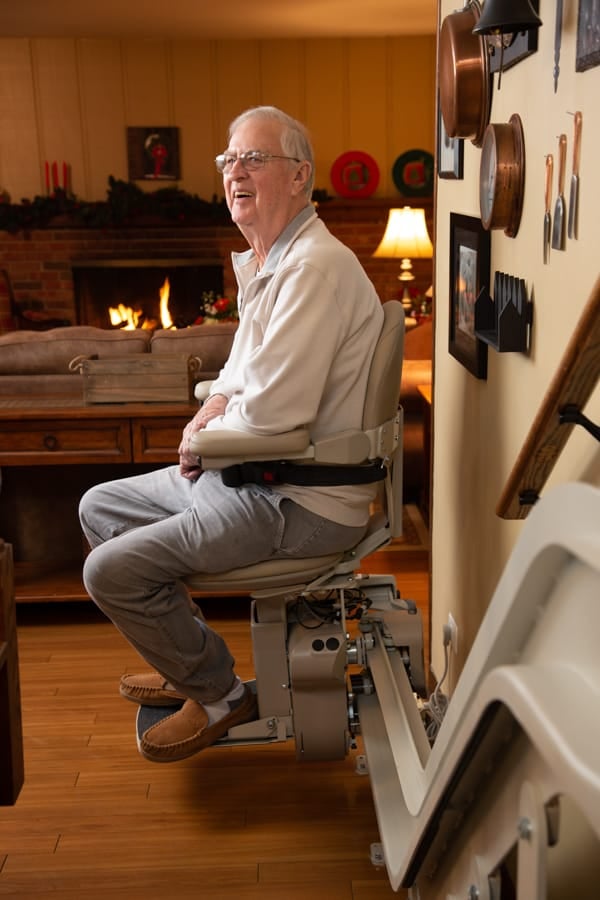 A stair lift was the perfect solution for Lance and his wife because it checked many boxes. First, it solved the main challenge/problem, and that was finding a safe and affordable solution that would allow for Lance to regain independence in his home. The curved stair lift allows him to independently navigate between the floor levels of his home as many times as he needs throughout a day to do what he needs for himself.
Second, it reduces the burden on his wife of having to assist him up the stairs with a gate belt. Their daughter also felt it was unsafe for her to be assisting on the stairs because if Lance fell backwards, they both could have been injured. Lastly, it provides peace of mind for Lance's daughter, knowing that her dad now has a safe and easy ways to navigate the stairs.
Why Lifeway Mobility for the Stairlift?
The ability to see and test ride the stair lift before purchasing it, and the expertise provided by the Lifeway Mobility consultant were the two biggest deciding factors for Lance and his family. Lance's daughter had some brochures at her office from Lifeway that highlighted stair lifts and the local showroom in Arlington Heights. The family found the showroom to be extremely helpful to see what was available. It allowed Lance to see and use the stair lifts as he was not familiar with them at all. As he described, "it increased my appreciation for them tremendously."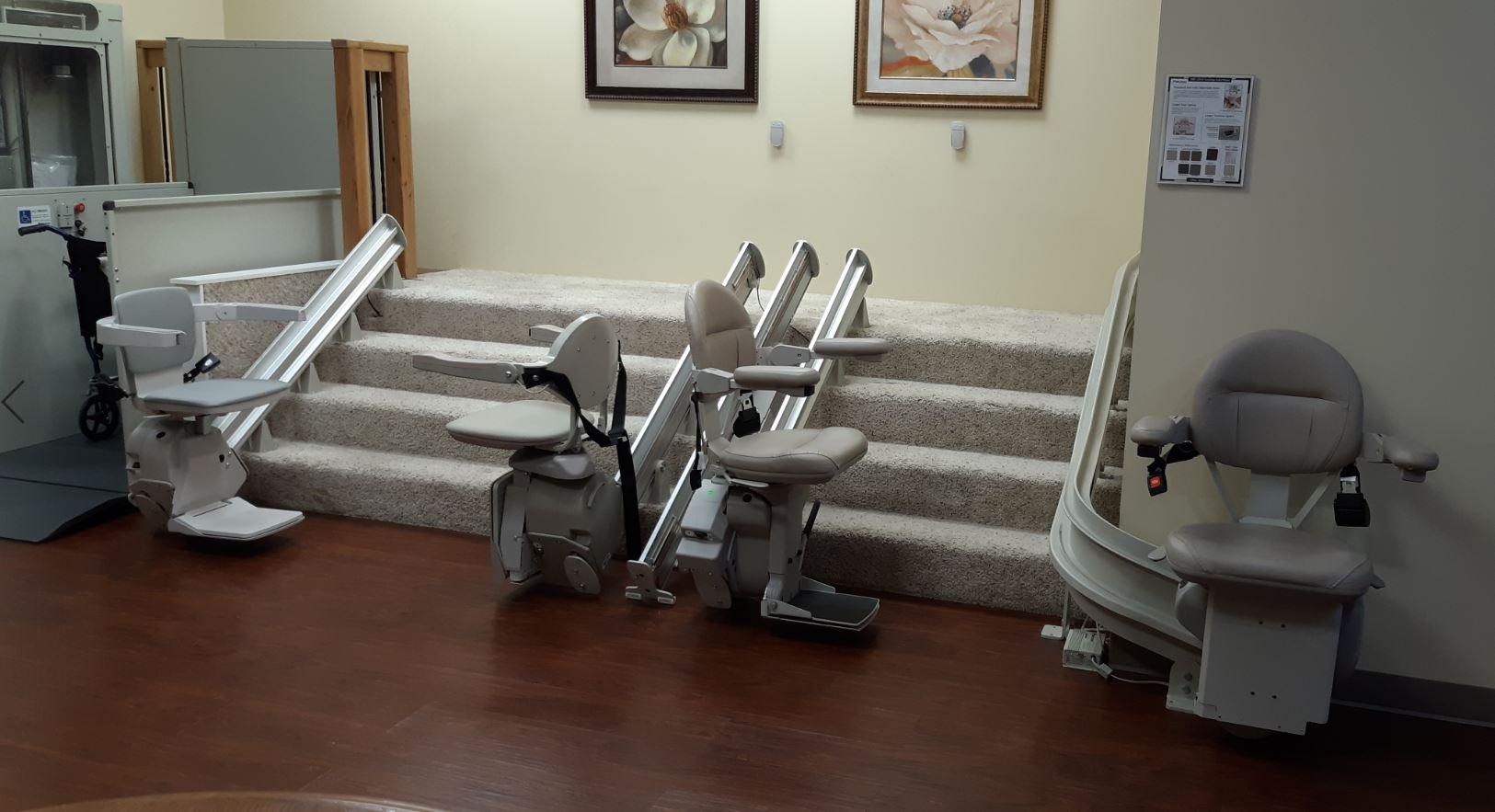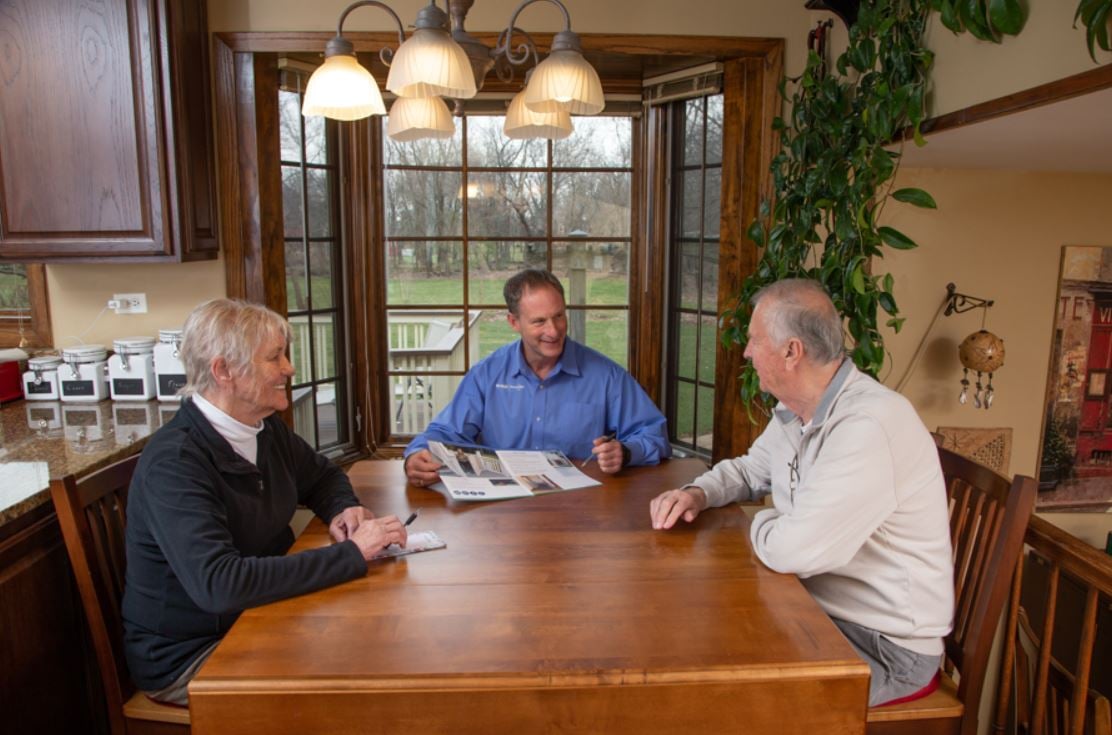 Being proactive and having a solution installed, such as stair lift, wheelchair ramp, or other safe solution, can greatly reduce the risk of a fall and serious injury. It is also a great way to restore independence in the home you love.
Falls on the stairs are serious! Contact us today to learn more about stair lifts or to schedule a free remote or in-home consultation.
---
---