No-Contact Evaluations, Quotes & Installations
Free Remote Evaluations and Consultations for Accessible Solutions
For the health and safety of our customers and staff, Lifeway offers free remote site evaluations and consultations as an alternative to our standard in-home evaluations. The process is easy: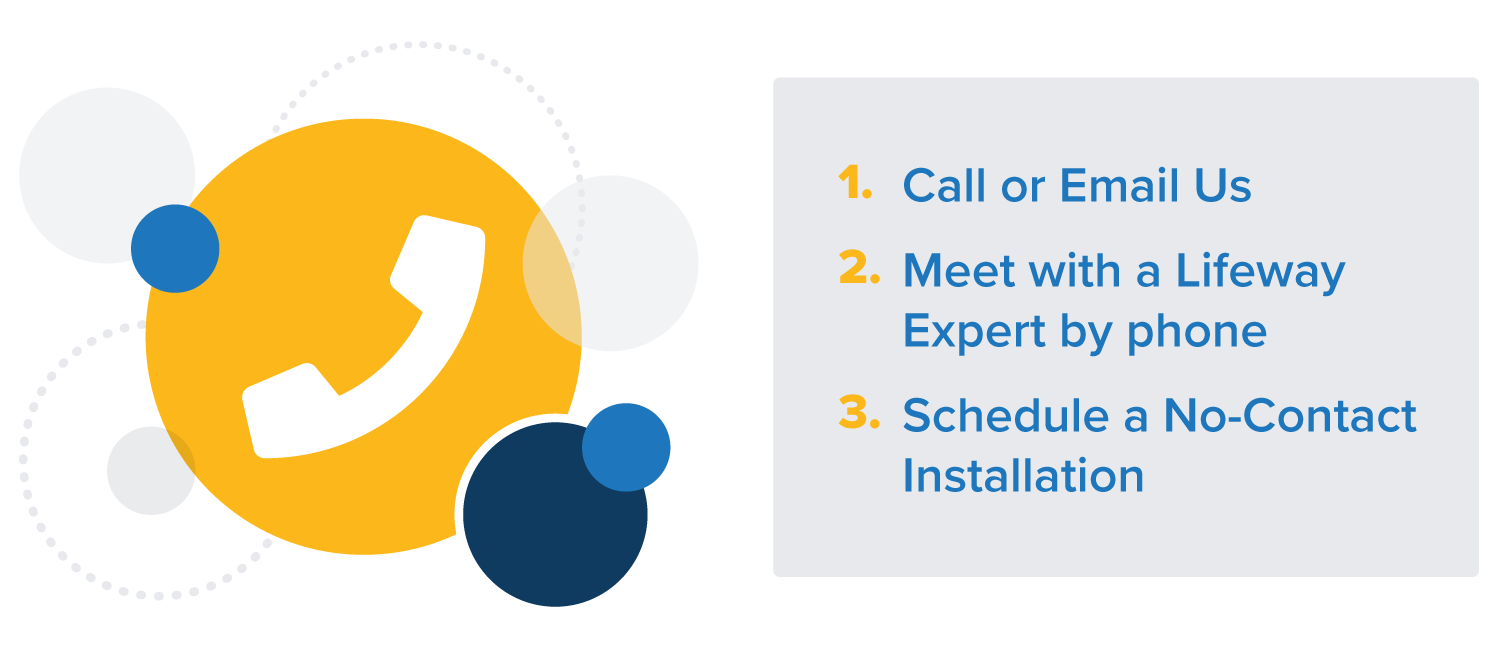 Call or use the form at the bottom of this page – NO SPECIAL SOFTWARE NEEDED!
We walk you or a caregiver through how to measure and provide photos or a video of your stairs, entry or bath. See examples of remote home evaluation photos here.

You provide this information by email, text message, online chat, or whatever technology you are most comfortable with that our team can accommodate.
An expert Safety Consultant will review the images and measurements and discuss your specific needs and concerns.

We provide a quote and, if approved, schedule your installation.
No-Contact Measurements and Installations
We call you when we are at your door.
You unlock the door but do not need to greet our team member. You can remain in the room (6 feet away for social distancing), leave, or go to another room of the house.
Per CDC recommendations, team members will wash their hands with soap and water or use hand sanitizer before and after any in-home visit.
Team members are provided hand sanitizer to keep in their vehicle and use upon entering and exiting their vehicle to ensure that they will arrive to the door with sanitized hands.
Our team will touch as little as possible in your home and will ask that you avoid any physical contact with any tools and equipment that we may bring into your home.
Team members will wear protective gear (rubber gloves, boot covers, etc.) for in-home visits when appropriate. These protective items will be properly disposed of after each use.
We suggest that you keep any especially vulnerable members of your household away from us and that other household members wash their hands after we have left the home.
After an installation, we will clean up the area, wipe the product with disinfectant, and if you are not near, call you to say we are leaving.
Final payment can be left for our team member or called in upon completion.
We will leave an operating manual and can answer any usage questions at a distance or by phone.
---