Stair Lift Reviews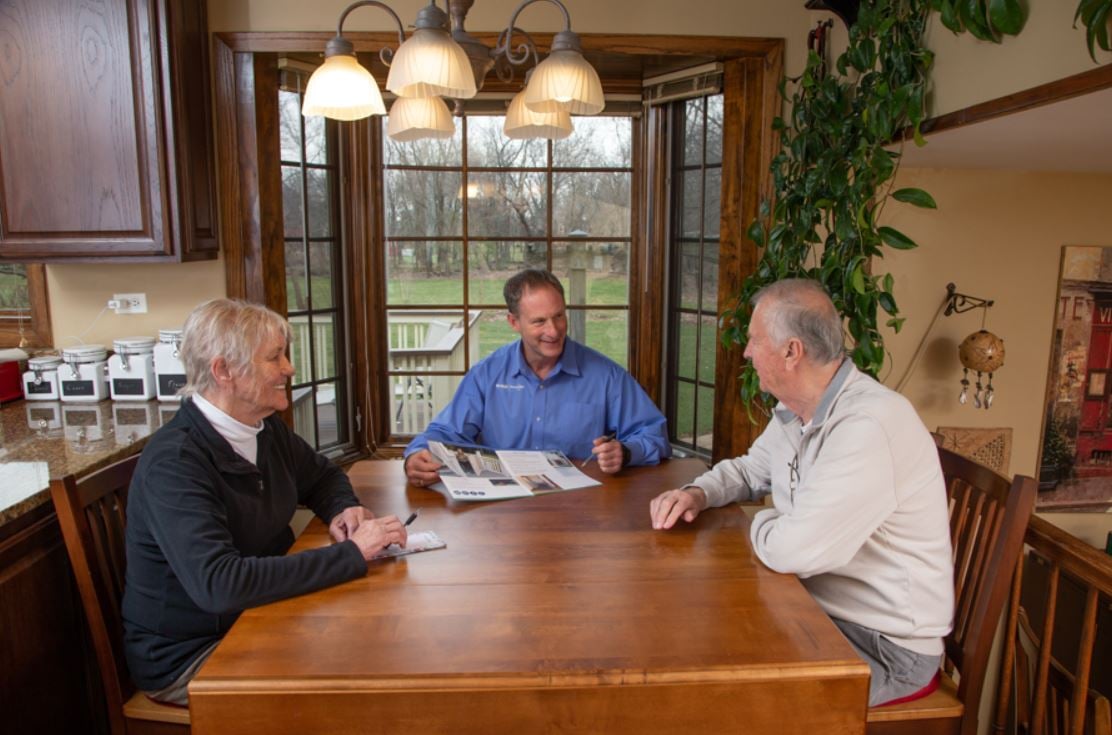 Reading stair lift reviews and informative guides, such as the 2023 Lifeway Mobility Stair Lift Guide is a very important step in selecting the company and stairlift model that is best for you or your family's mobility needs.
Each Lifeway Mobility office location is locally operated and dedicated to helping those in their communities have a safe and affordable way to stay in the home they love as they age. Through years of experience and our own research, we've chosen the best & most reliable stair lifts for our customers.
Lifeway Mobility's stair lifts are designed to provide a safe, and comfortable way to use the stairs, and peace of mind for you and your family. Our very own licensed and factory-trained technicians install and service all of the lifts that we sell!
Please take a few minutes to read and watch what our customers have to say about their new stair lift and their experience with Lifeway Mobility.
Lifeway Mobility Stairlift Reviews - Video Testimonials
Lance's Story | Safe Solution for Stairs after Fall | Lifeway Stairlift Video Review
<
"I'm now much more independent again and can take care of myself because of my stair lift."
I was having difficulty navigating the stairs due to neuropathy and problem with my knees and I actually ended up having a back accident. I broke a disk in my back and ended up with some other problems so I thought it was too dangerous to navigate the stairs. It severely limited my mobility and I had to wait for help from my wife to use the stairs.
The stair lift from Lifeway Mobility gives me very easy access to any level of the house without being dependent on my wife or overworking her. Being able to visit their showroom was very helpful because allowed my family and me to see what was available. In fact, I don't think I had ever seen one before visiting their showroom, but being able to use it increased my appreciation for it tremendously. I'm now much more independent again and can take care of myself because of my stair lift."
Robert's Story | Independence Renewed at Home | Lifeway Stairlift Review Video
"It's great! You just get on and it takes you up there. It was nice to see the second floor again!"
"Coming home was a big adjustment, but coming home with the stair lift there made the transition very smooth. It made all of us feel secure and got him back upstairs to his bedroom and shower.
Lifeway Mobility was very professional and had the stair lift done in just a few hours. They were neat and clean and before they left they made sure we were pleased with the lift and knew how to operate it. It's really been a blessing and it's great be able to get up to the 2nd floor again.
Vera's Story | Safe Solution for Independence at Home | Lifeway Star Lift Review Video
"The stairlift has made it a better situation all around for my mom and had it not been for Lifeway Mobility, we would not be in this position."
"I always knew the stairlift would solve the problem, but I didn't know how easy it would be with the landing and stairs going into two directions. Without it, I wasn't able to get out, but now I can use the two chairs to safely get to the garage and into the car.
Vera can now safely get around, is much more independent, and can make her own dinners. It's simply a better situation all around and had it not been for Lifeway Mobility, my mother would not be in this position"
Sue & Wendell's Story | Affordable Option to Make Home Livable Again | Lifeway Mobility Stairlift Review Video
"Our stairlift is the best thing that's happened to us."
"Remodeling was not an option and there was no question about moving because we did not want to leave our house and neighborhood. We needed to find a way to stay here so we ended up contacting Lifeway Mobility / Gamburd. They were so good about listening to us and understanding what we were looking for.
The lift is American-made, beautiful and it has really worked for my husband. He can now get up the stairs easily and fast and it provides a smooth ride. I would recommend Lifeway Mobility / Gamburd to others because of our experience with them. We got what we wanted and we're happy."
---
Lifeway Mobility Stairlift Reviews
Regardless of where you're at in the process of looking for a stair lift, we highly recommend taking the time to look at online stair lift reviews, and even talk to friends and family that may have had one installed.
When researching stair lift reviews, consider the following:
Trusted Review Platforms -- You want to make sure the stair lift reviews you're reading are authentic and from real customers. Platforms such as Google, Trust Pilot, and other top third-party review platforms help ensure authenticity.
Volume & Frequency of Stairlift Reviews -- Both the volume and frequency of reviews also matter. A higher star-rating and volume of reviews typically equal a brand that is reputable in the industry. However, it's important to check that the reviews have been generated consistently over time and not over one short period.
Feedback & Rating -- Online stairlift reviews typically consist of a star-rating and written feedback, or just a star-rating occasionally. If you find brands where all of their reviews only have a star rating, that could be a a sign that the reviews are not legitimate. Plus, that limits your ability to learn about their actual experience as a customer.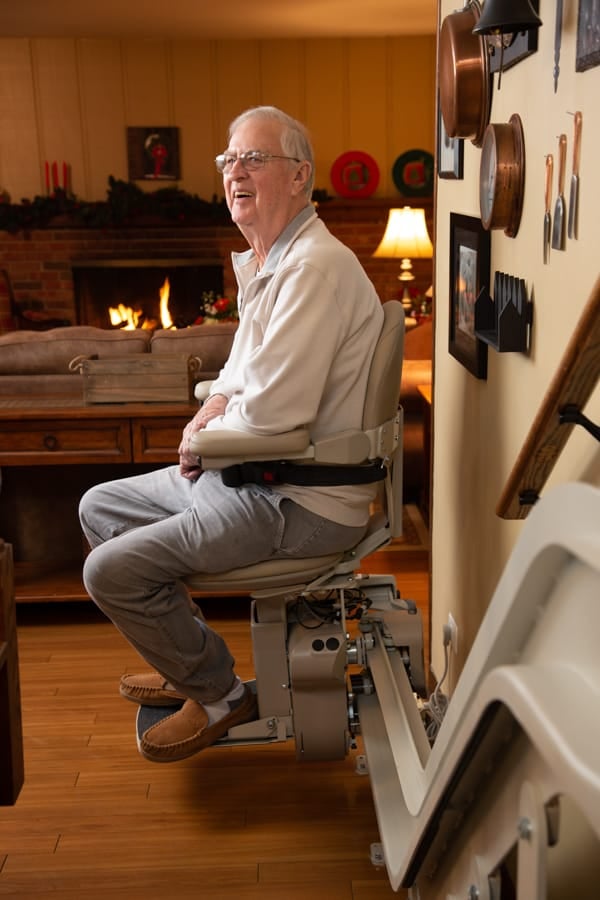 Lifeway Mobility is rated 4.8/5 with over 4,500 online reviews from third party review platforms such as Consumer Affairs, Google, Trust Pilot, and Angi.
As Bruno Diamond Dealer, we're confident in the quality of their stair lifts that we provide to our customers. We also stand behind our work as we offer service after installation. We'll be here throughout the entire process to assist you.
There's no better compliment than a customer taking the time to write a review. We enjoy reading each and every one of them as it brings to life how a stairlift can be so impactful for our customers.
Read our stair lift reviews from Trust Pilot & Consumer Affairs below to see what our customers had to say about their stair lift installation and/or service from Lifeway Mobility
About Lifeway Mobility
Lifeway Mobility is an accessibility solutions company that provides a wide variety of stair lifts for homes and businesses in California, the Mid-Atlantic, Midwest, Rocky Mountain Region, Southeast, Southern New England, and Texas.
We have local stair lift showrooms in the following regions:
Kansas City, MO
Philadelphia (located in West Berlin, NJ)
San Diego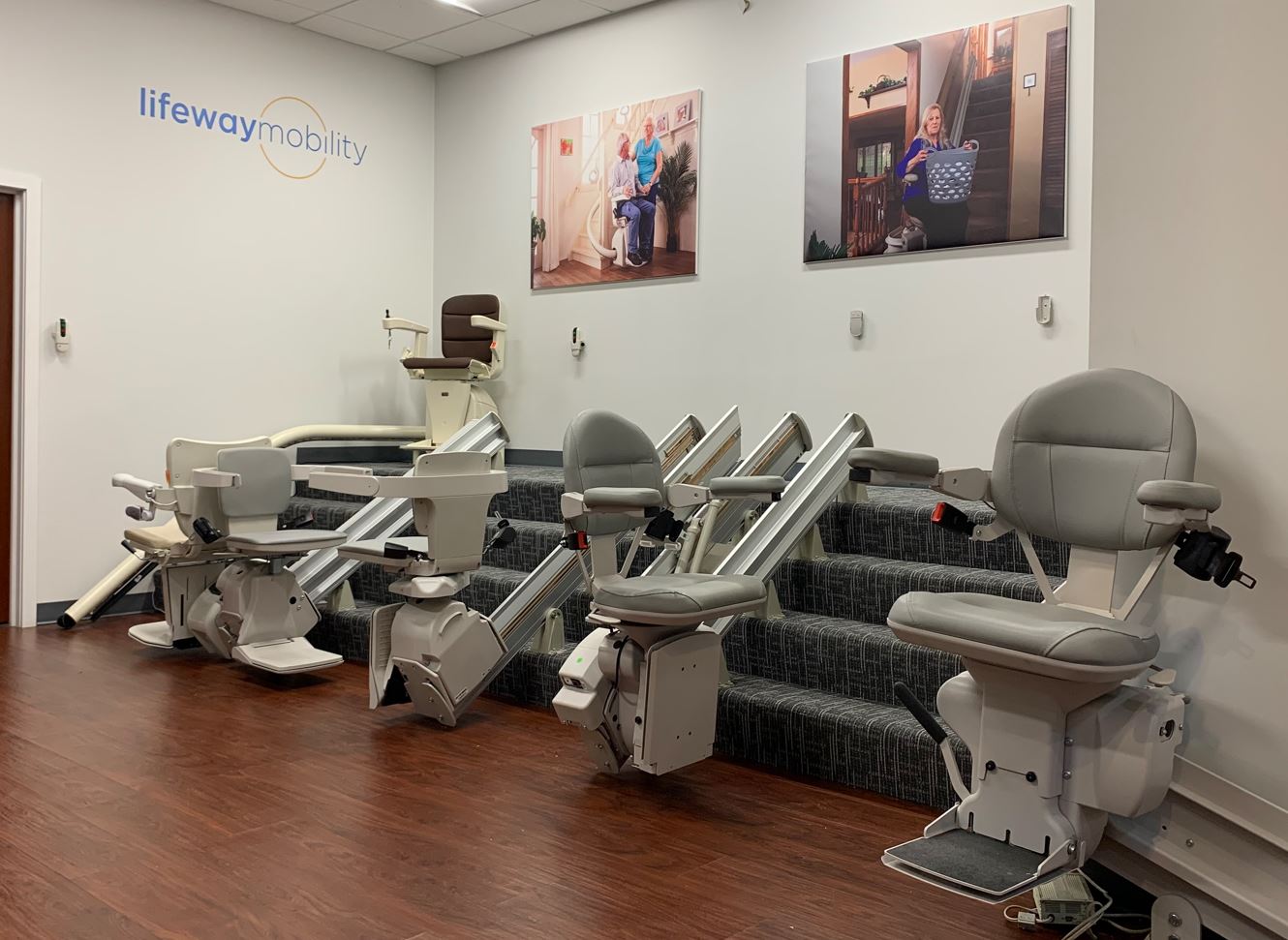 Free Virtual or In-Home Stairlift Consultations
Lifeway Mobility is truly humbled and honored to have the chance to provide renewed independence and peace of mind to families throughout the country each and every day. Contact us for more information or to set up a free virtual or in-home consultation.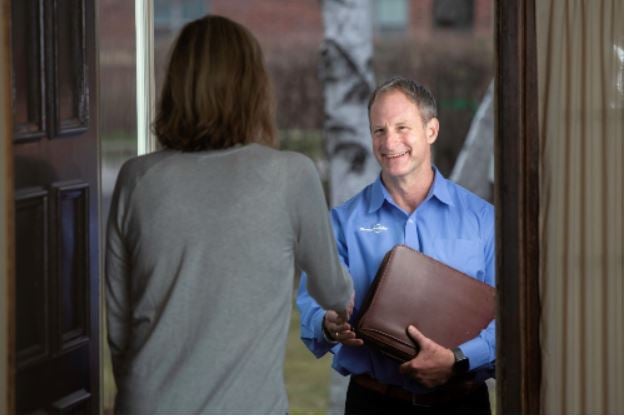 Need help getting in and out of your home? Check out Lifeway Mobility's wheelchair ramp reviews!
Additional Stair Lift Resources:
---