Lifeway Mobility Kansas City Showroom
Serving Greater Kansas City, Topeka, Lawrence and surrounding areas in MO & KS
Want to see Lifeway Mobility Kansas City's stairlifts in action?
Our showroom in North Kansas City, MO provides those living in the surrounding areas in Missouri & Kansas the opportunity to test ride and experience our stairlifts in-person and speak to one of our local accessibility experts about their mobility needs.
Location & Hours
Showroom Location:
1250 Howell St
North Kansas City, MO 64116
Phone: (888) 714-1930
Showroom Hours:
M-F, 8:00 am – 4:00 pm
By appointment only. Please call ahead for assistance!
Test Ride a Stairlift in Our Kansas City Showroom
Lifeway Mobility's showroom in Kansas City is conveniently located just east of route 9 and west of interstate 29 (north of the Missouri River). There are two operational Bruno stair lifts on site that you can test ride: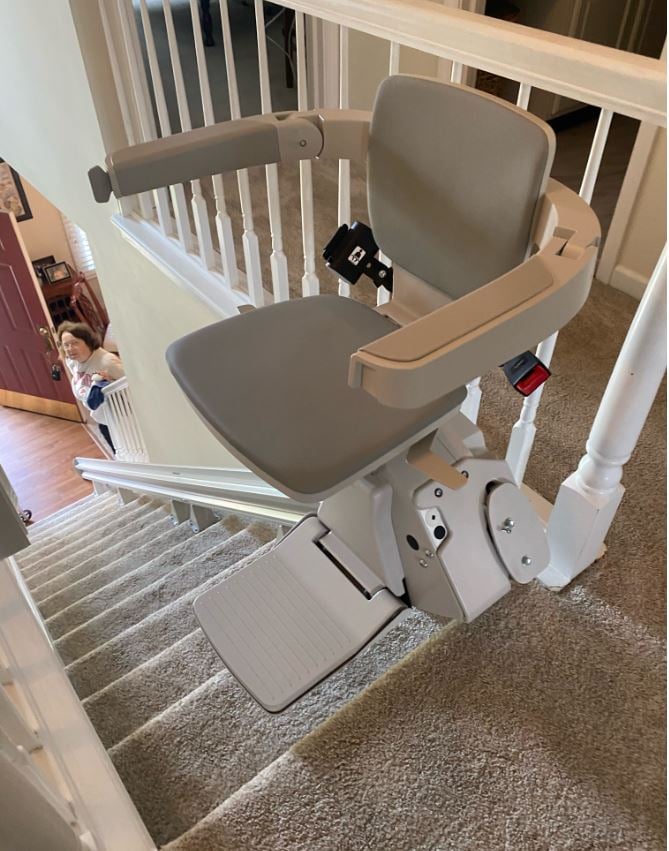 Please call ahead (888) 714-1930 to schedule an appointment so that we can ensure someone is available to assist you in the showroom.
---