How Much Does a Stair Lift Cost in 2021?
People often ask us, "how much does a stair lift cost?" The answer is, it depends. There are several factors that determine the price of a stair lift, including the make and model of the stair lift, whether the stairway is straight or curved, whether you buy a new or used unit, and where you purchase the unit from.
Stair Lifts for Straight vs. Curved Staircases
There are two types of stair lifts that are offered in the market. The most common type is a straight stair lift, which comes with a standardized straight rail that can fit most straight staircases. The other option is a curved stair lift, which has a rail that is custom built for staircases that have curves, turns, or intermediate landings. Both types of stair lifts can be installed both indoors and outdoors. If you are looking for a stair lift for a straight staircase with no turns, you are going to pay less than if you need a stair lift for a curved staircase or a straight staircase with a landing.
Learn more about the differences and similarities between straight and curved stairlifts
Straight Stair Lift Pricing:
The cost of a stair lift for a straight staircase typically ranges between $2,200-$5,000 (new or used). The final price that you pay will depend on the model selected and potential options added, such as a folding rail or power swivel seat. We also offer monthly finance options starting at $49.50/month, for those who qualify.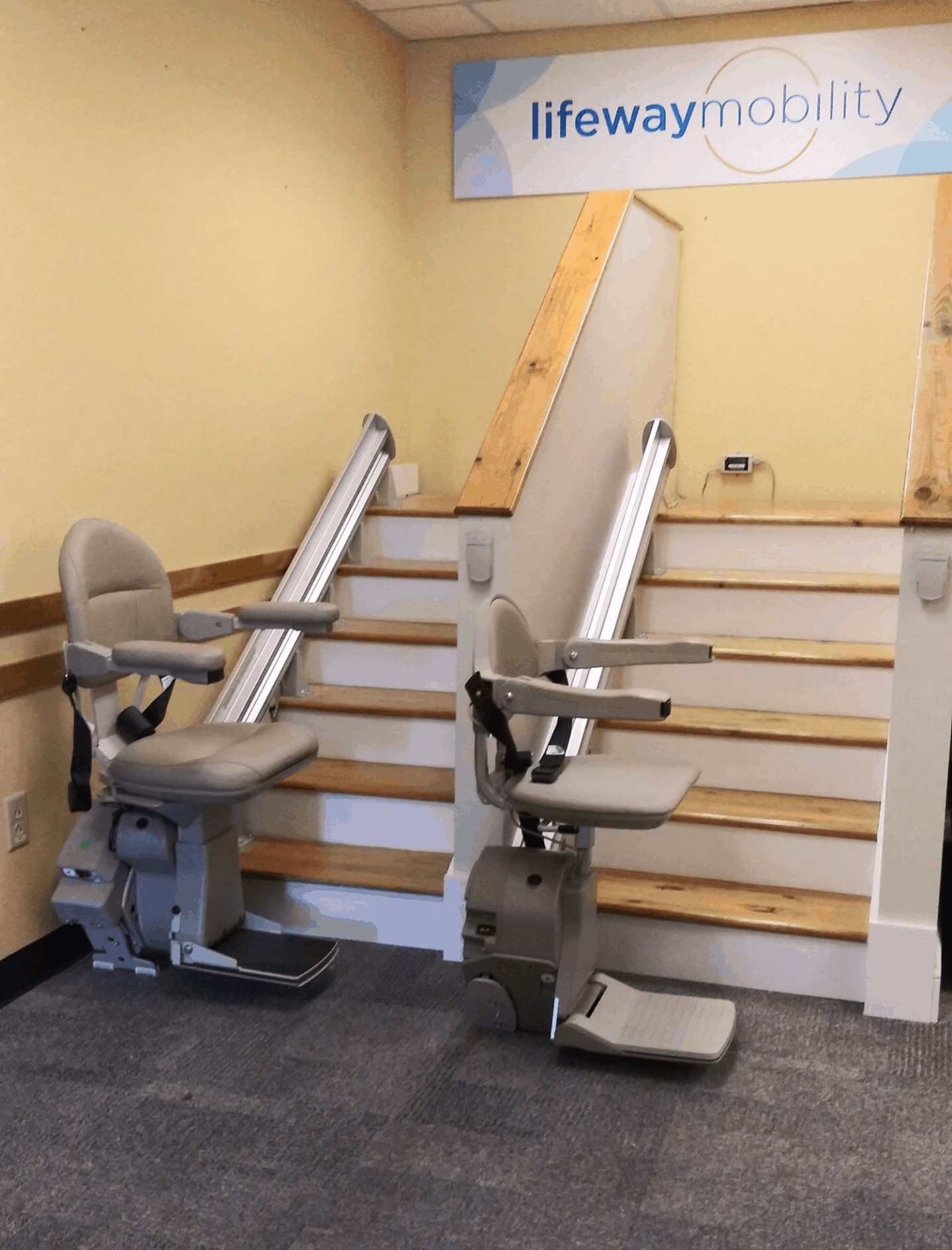 Curved Stair Lift Pricing: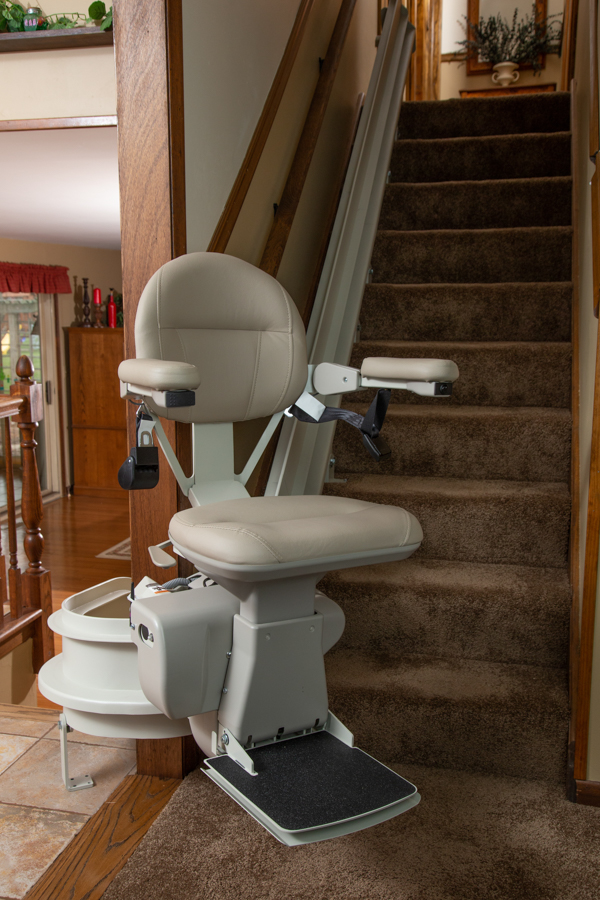 If you have a curved staircase or a straight staircase with an intermediate landing, the stair lift track will need to be custom-made to fit your staircase. As a result, the cost will be significantly higher. Pricing for a curved stair lift starts at $9,500 and ranges upward from there, depending on the configuration of your staircase and upgrade options that may be added to improve comfort for the user.
New vs. Certified Pre-Owned Stair Lifts
A pre-owned straight rail unit costs between $2,200-2,800 installed. This can vary based on the make, model, and condition of the stair lift. Choosing a used stair lift rather new a new option can save you up to $1,000
If you have a curved staircase, you may have difficulty finding a pre-owned stair lift since the track must be custom-made for each individual staircase.
Purchasing a Stair Lift Through a Dealer vs. Online
You may be able to find new stair lifts listed online for considerably less than the prices listed here. However, those prices often do not include the cost of delivery, and/or installation, which are typically included when sold by reputable dealers.
Some online stair lift providers market do-it-yourself installation as a way to save money. However, most quality stair lift manufacturers such as Bruno and Harmar do not recommend DIY installation and sell only through certified dealers. Although many stair lifts are simple in operation, the installation of each is a thorough and sensitive practice. Our technicians are professionally trained & certified, giving us the ability to ensure that all installation and service jobs are of the highest quality. Additionally, Lifeway is both a licensed and insured stair lift company – something the larger companies and internet dealers can't say.

While it is a cost-saving measure, self-installation can put you, your family, or your home in harm's way. The Accessibility Equipment Manufacturers Association (AEMA) provides the most knowledgeable information on stairlifts and residential elevators. Read why it strongly advises against a self-install of any stairlift or residential elevator product. Your safety could be at risk!
In addition, it can be difficult to find reliable service for stair lifts purchased online or from manufacturers that advertise on late-night TV. Local dealers, such as Lifeway, provide ongoing service for all stair lifts that are installed. We also give those interested in a lift to see and test ride one before deciding to make a purchase, as we have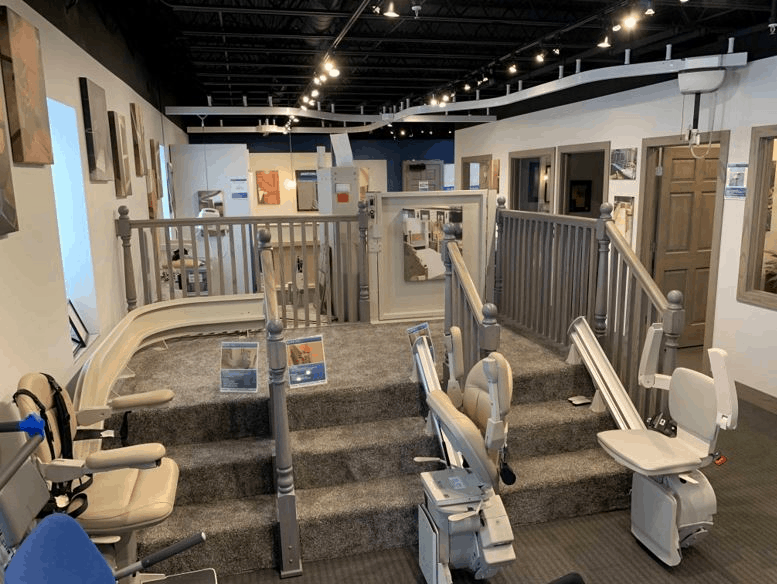 showrooms in the following areas:
Rental Stair Lifts & Affordable Payment Plans
If your needs are temporary, some providers have rental options for straight rail stair lifts. The Lifeway Mobility rental program includes installation and removal, a monthly rental fee, and service is offered for the length of the rental period if needed. A rental stair lift is a perfect option for those who know that they'll only need a lift for a few months. It's also a great option when there are temporary living situations and the length of time that the lift will be needed is unknown.
If you'd like a new stair lift but paying the entire cost upfront is a stretch, some providers offer monthly payment options for qualified buyers. Lifeway Mobility currently offers a Bruno Elan straight stair lift for as low as $49.50/month and a Bruno Elite for as low as $57/month.
Conclusion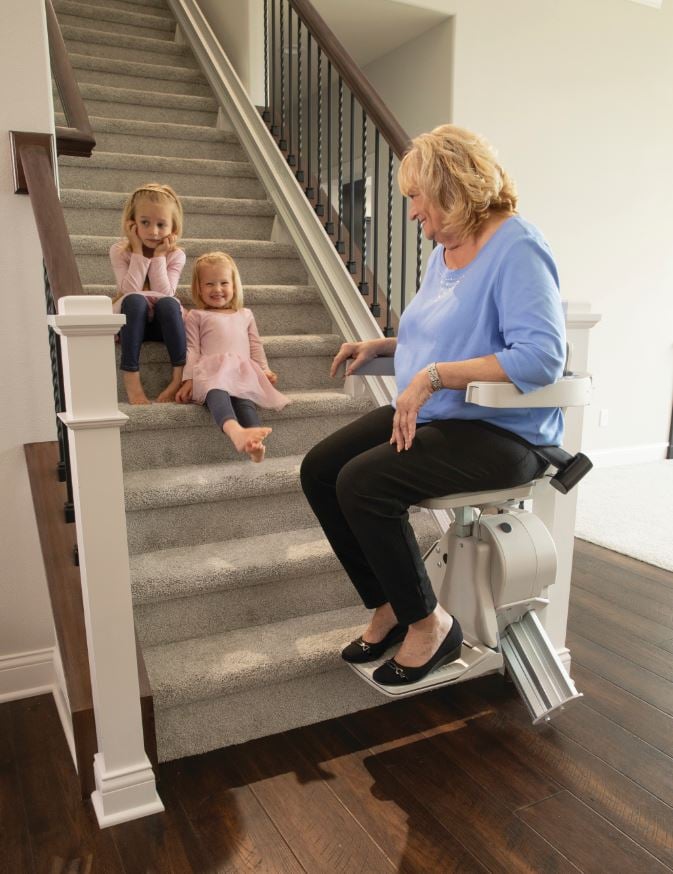 When compared to the cost of alternatives, such as moving to a single-story home, or an senior living facility, a stair lift is the most cost effective solution. If you were to move into a senior living facility, you would pay between $3,000-$5,000/month. At that rate, a stair lift would have already paid for itself after the first month. With the addition of a stair lift, you'll also gain the benefit of being able to stay in the home and community that you have grown to know and love.
Please contact us to set-up your FREE in-home evaluation to get an exact quote and better determine if a stair lift is the best option for you or your loved ones.
---
Improve your mobility. Request a free home assessment today!