Lifeway Colorado Springs Showroom / Accessible Systems
Serving the Greater CO Springs Area & Southern CO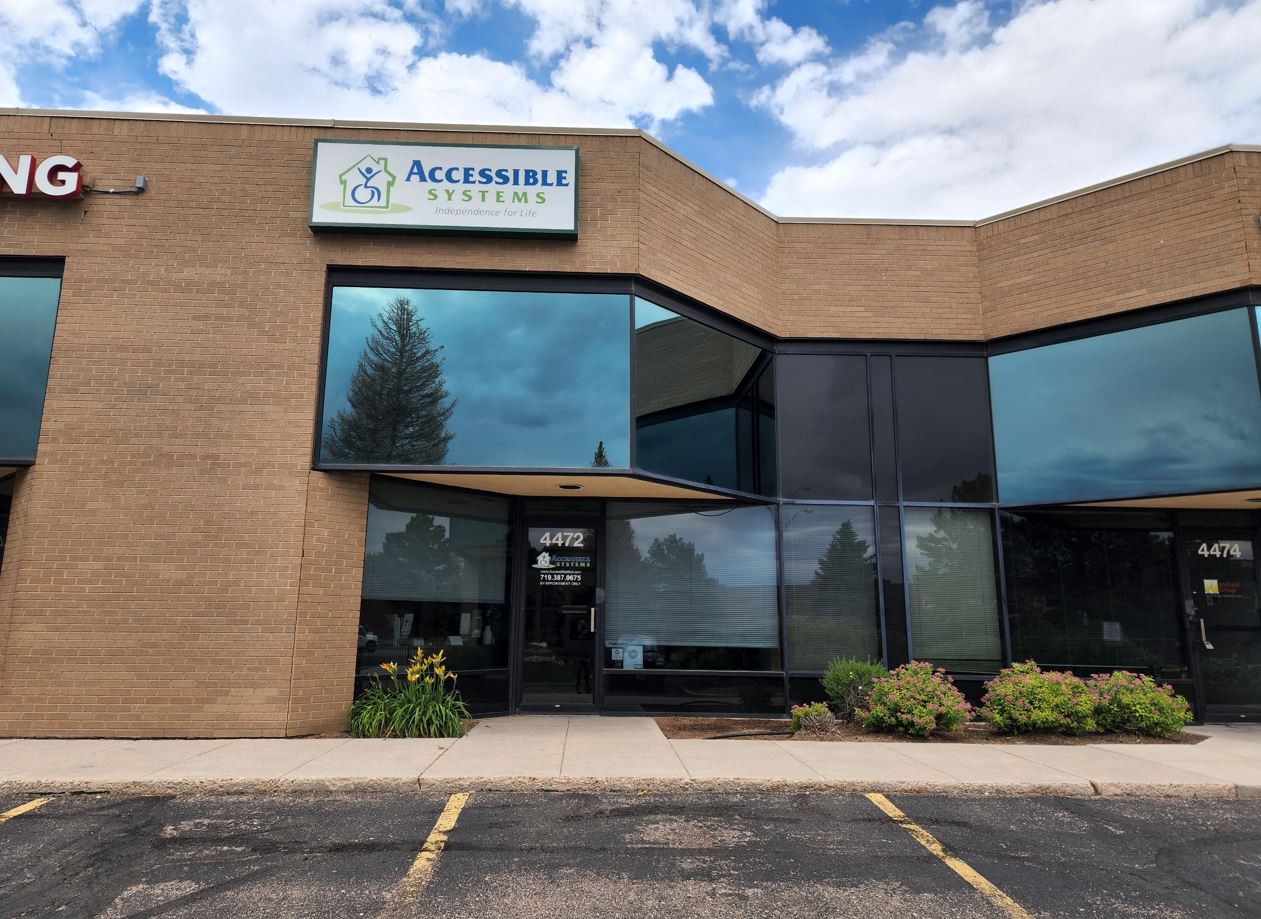 Lifeway Mobility's / Accessible Systems accessibility showroom in Colorado Springs, CO provides local residents an opportunity to see and test-ride our products in-person. One of our accessibility experts will be happy to help you with the accessibility and mobility solutions in our showroom and answer any questions you may have for us.
Our showroom is located just north of Barnes Rd. across from Doherty High School.
Accessibility Solutions in our CO Springs Showroom
Showroom Location:
4472 Barnes Rd
Colorado Springs, CO 80917
Tel: (719) 888-3916
Showroom Hours:
M-F, 8:00 am – 5:00 pm (by appointment)
Customers and clinicians, please call (888) 714-1930 to schedule an appointment to visit our showroom in CO Springs!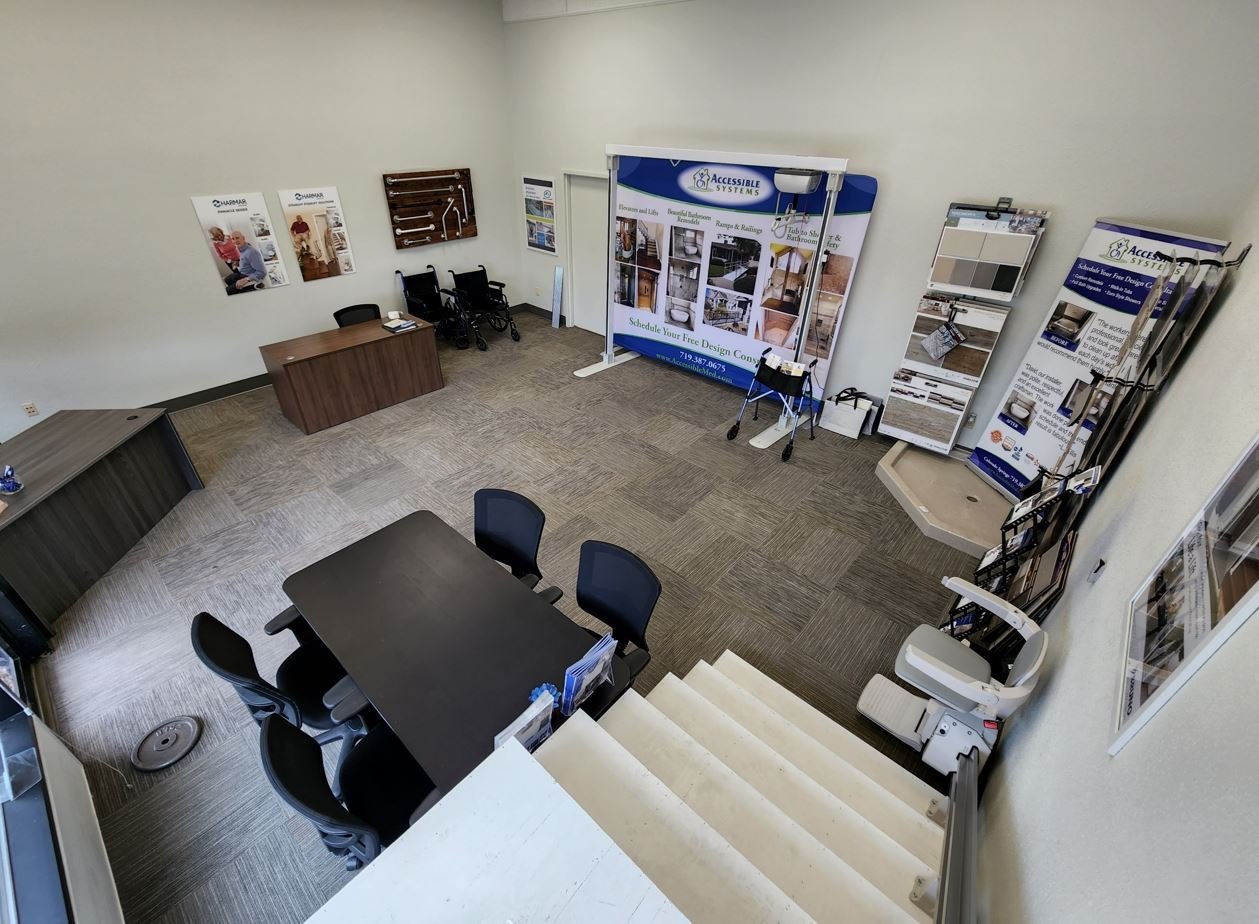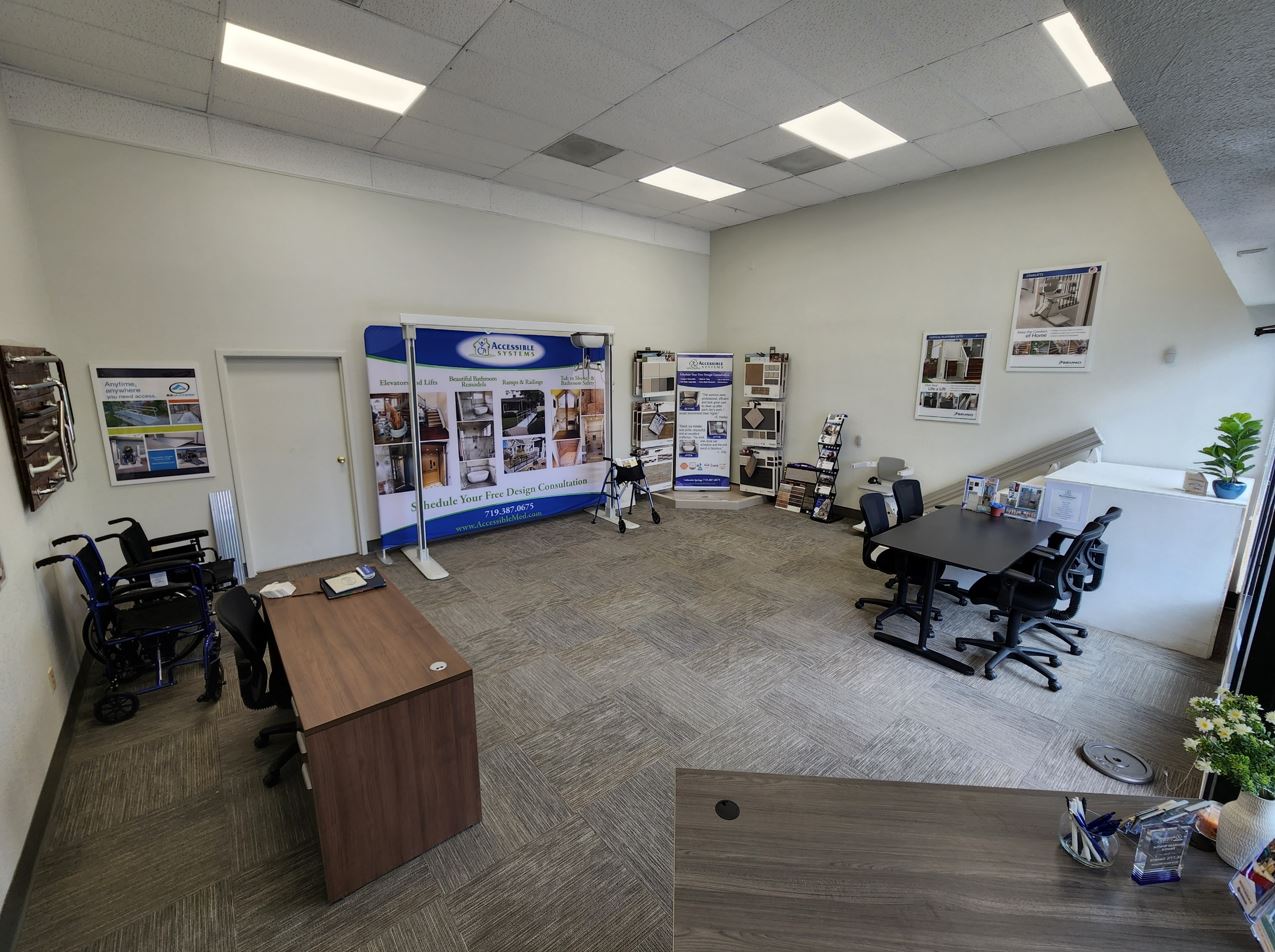 ---