Webinar Recording - Tips from the Experts: Maintaining Independence at Home
Posted on by Eric Rubel
We wanted to share a recording of our webinar, "Tips from the Experts: Maintaining Independence at Home", for those who were unable to attend when it was presented live on October 28th, 2020.
What Information is Provided?
This FREE webinar provides invaluable tips and product recommendations to help maintain mobility, safety and independence.
There is a Q&A session at the end of the webinar and there were also several questions asked throughout the presentation. The questions we received were great, so we highly suggest watching it all the way to the end!
---
Who Should Watch the Webinar?
The information provided in the webinar is helpful for individuals of all ages with limited mobility as well as those who are looking to help a family member or client age-in-place.
There are tips to to improve safety when:
Getting in and out of the house
Navigating up & down the stairs
Using the bathroom and taking a shower or bath
At the conclusion of the webinar, we e-mailed our attendees a free fall prevention checklist and shared the following videos with them:
Learn About the Presenters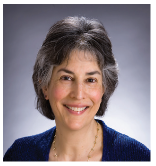 Amy Finke, CAPS, CEAC
VP of Business Development
Amy has over ten years of experience and expertise helping clients with home safety and accessibility solutions. Prior to joining Lifeway Mobility, Amy owned a specialized building company focused on designing and constructing home modifications for seniors and those with special needs. Leveraging her experience and law degree, she regularly collaborates with her elder law and special needs attorneys, health care providers, clinicians, and geriatric care managers to meet the home modification needs of their clients.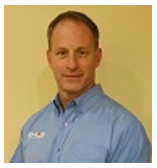 Jim Whittington, CAPS
Accessibility specialist
Jim has over twenty five years experience as a Trauma and Critical Care Nurse, plus five additional years of experience as an accessibility specialist with Lifeway Mobility Chicago. Jim serves as a liaison to state and city agencies, senior and community centers and hospital rehabilitation centers presenting safe home accessibility solutions for people's home.
Blair Ferguson from our Minneapolis office location was also a panelist on this webinar to provide valuable insight and answer questions from the attendees.
For more information on the solutions covered, or to schedule a free consultation, please contact us.
---