Webinar Recording - Easing the Transition Home: Modifications for Safer Discharge & Independent Living
Posted on by Eric Rubel
We're happy to share the recording of our webinar, "Easing the Transition Home: Modifications for Safer Discharge & Independent Living" from December 17th, 2020
What Information is Provided?
This FREE webinar provides invaluable information for those who are helping a client or loved one return from the hospital or rehab. Whether their stay was expected or due to an emergency, their homecoming must be planned for to ensure a safe transition. We covered the following topics during the webinar:
General info on home assessments - in-person and virtual
Planning for timelines for people returning home with short & long term needs
Modification options
Common concerns that you may have regarding HIPPA and safety precautions to mitigate the spread of COVID-19 during consultations and installations.
Funding sources
Other related questions and concerns
There is also Q&A session at the end of the webinar and there were also several questions asked throughout the presentation. The questions we received were excellent, so we highly suggest watching it until the very end.
---
Who Should Watch this Webinar?
Care & Case Managers
Discharge Planners
Home Care Providers
Social Workers
Adult Children of parents with limited mobility or other health issues
At the conclusion of the webinar, we e-mailed all our attendees a link to our funding sources page and shared the following videos with them:
Learn About the Presenters
From Lifeway Mobility: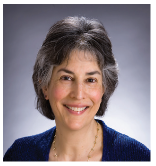 Amy Finke, CAPS, CEAC
VP of Business Development
Amy has over ten years of experience and expertise helping clients with home safety and accessibility solutions. Prior to joining Lifeway Mobility, Amy owned a specialized building company focused on designing and constructing home modifications for seniors and those with special needs. Leveraging her experience and law degree, she regularly collaborates with her elder law and special needs attorneys, health care providers, clinicians, and geriatric care managers to meet the home modification needs of their clients.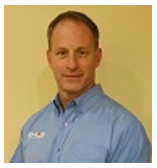 Jim Whittington, CAPS
Accessibility Specialist
Jim has over twenty five years experience as a Trauma and Critical Care Nurse, plus five additional years of experience as an accessibility specialist with Lifeway Mobility Chicago. Jim serves as a liaison to state and city agencies, senior and community centers and hospital rehabilitation centers presenting safe home accessibility solutions for people's home.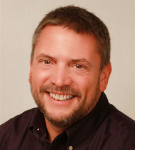 Blair Ferguson, CAPS, CEAC
Accessibility Specialist
Blair has been an Accessibility Consultant for 27 years and is a Certified Aging-In-Place Specialist, Certified Environmental Access Consultant and Licensed Minnesota Accessibility Specialist. Blair's interest in accessibility began while working as an EMT. He recognized that many of the patients he encountered struggled to move about their homes due to limited mobility and knew that he could help by providing solutions to make their homes more accessible. Blair works out of our Minneapolis office location.
Guest Panelists - From Living Fully at Home: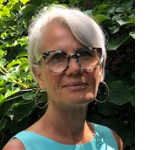 Monika Robinson, DrOT, OTR/L
Founder of Living Fully at Home
Monika is a licensed Doctor of Occupational Therapy and founder of Living Fully At Home, LLC, a firm specializing in promoting optimal living at home. Monika has over 30 years of experience providing care for all age groups and health conditions while working in healthcare facilities, community agencies and home care. She is currently an assistant professor for an Occupational Therapy Doctorate Program in the College of Health Sciences at Midwestern University and holds professional occupational therapy licenses in four states (IL, IN, IA, & WI).
She has lectured locally and nationally on topics of home/community based practices, treatment methods, and healthcare approaches. Her research focuses on the home environment, use of adaptive techniques and equipment, and community participation.
Monika is passionate about people being able to do those things that are most important to them in all aspects of life-- whether that is helping come up with strategies to live at home or to advocate for themselves---all of this is geared towards people being able to handle the challenges of living a full and meaningful life.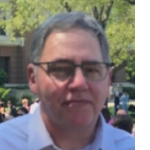 Blaine Robinson, CAPS
Co-Founder of Living Fully at Home
Blaine, is the Co-Founder of Living Fully At Home, LLC and a Certified Aging-in-Place Specialist.
Having recently retired from the corporate world, Blaine pursued new goals and became a Certified Aging in Place Specialist (CAPS). Reasons for pursuing this designation were driven by observing his own aging family members who wanted a quality life but met challenges along the way.
Blaine's former professional career as an industrial supplier adds a keen insight and knowledge about obtaining adaptive equipment and the necessary resources. Blaine's approach to problem solving when it comes to home modifications is conservative, focusing on the most cost-effective and efficient solutions while providing options for the client.
We very much appreciate our guest presenters' expertise & valuable contributions to this webinar!
For more information on the solutions covered, or to schedule a free consultation, please contact us.
---