Schaumburg Stair Lift, Wheelchair Ramp, & Home Elevator Leader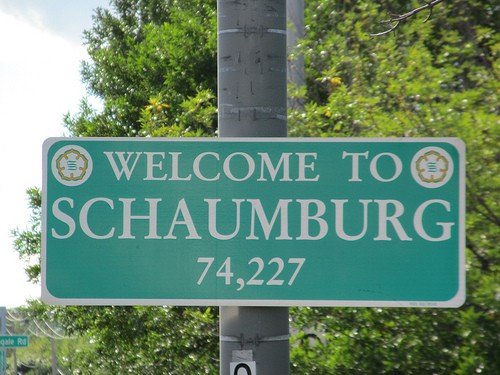 Schaumburg, Illinois contains the world headquarters of Motorola Solutions and is home to one of only two IKEA stores in Illinois. It is also the home of Woodfield Mall, which is the 11th largest mall in the United States.
COMMUNITY: Lifeway Chicago, formerly Extended Home Living Services, has been serving the Greater Schaumburg area since 1991. We take pride in making homes, schools, places of worship, and business in our local community safe and accessible for everyone.
SOLUTIONS FOR SCHAUMBURG RESIDENTS: We offer the following mobility and accessibility solutions: stair lifts, wheelchair ramps & lifts, home elevators, bathroom modifications, and more. Many local residents prefer to remain in their home as they age and any of those solutions can make that a possibility. Sometimes a short-term solution is needed - and in those cases, we have rental or used stairway chair lift options.
LOCAL SHOWROOM: We have a showroom with the fully operational mobility equipment: straight and curved stair lifts as well as a home elevator and wheelchair lift. Our showroom is located just east of Route 53 in Arlington Heights, IL. We invite you to stop by and test ride a stairlift today! Showroom Hours: Mon-Fri between 9am-4:30pm and 2nd Saturday of every month from 9am-1pm
SERVICE AFTER INSTALLATION: Not only are we a dealer for the finest home and commercial accessibility equipment in the market, but we also service everything we sell. We proudly stand behind our work and you can count us to be there if your equipment needs service
Give our office a call at 847-215-9490 for a FREE in-home assessment!
Products and Services in Schaumburg, IL
In-home personal assessment
Showroom with 5 stairlifts, wheelchair lift, home elevator, roll-in shower, and ceiling mounted lift
Stair Lifts in stock
Rental and used chairlifts
Local factory-trained technicians
Bathroom modifications
We Offer the Following Types of Stairlifts
Straight Stairway Lifts
Curved Stairway Lifts
Outdoor Stairlifts
Up to 400 lb. weight capacity
Stair Lift Reviews from Schaumburg, IL Customers
We had our chair lift installed yesterday and we were very pleased with the work the technician did. He did a great job!
Peg H. – Schaumburg, IL
Our installer was wonderful, extremely competent, and helpful. He explained the operation of the lift very well and in terms my 89 year old mother could easily understand. Thanks!
Ethel B., Schaumburg, IL