Elgin Stair Lifts, Wheelchair Ramp, & Home Elevator Leader!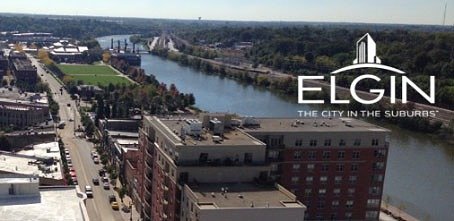 Elgin has been revitalized in the past 25 years with the arrival of the Grand Victoria riverboat casino and improvement in the local economy. Many historic buildings have been transformed into stylish clubs and restaurants.
COMMUNITY: Lifeway Chicago, formerly Extended Home Living Services, has been serving the Greater Elgin, IL area since 1991. We take pride in making homes, schools, places of worship and other buildings in Elgin, safe and accessible to everyone.
SOLUTIONS FOR ELGIN & SOUTH ELGIN RESIDENTS: Lifeway Mobility offers the following mobility and accessibility solutions to those living in Elgin & South Elgin: stair lifts, wheelchair ramps & lifts, home elevators, bathroom modifications, and more. Many local residents prefer to remain in their home as they age and any of those solutions can make that a possibility. Sometimes a short-term solution is needed - and in those cases, we have rental or used stairway chairlift options.
LOCAL STAIRLIFT SHOWROOM: We have a fully functional showroom with straight and curved stair lifts as well as a home elevator and vertical platform wheelchair lift, which is also referred to as a porch lift. We are located in Arlington Heights, feel free to stop by to see and test ride a lift today!
SERVICE AFTER INSTALLATION: Not only are we a dealer for the finest home and commercial accessibility equipment in the market, but we also service everything we sell. Please call us if your lift or elevator needs service and we will be more than happy to schedule one of our factory trained technicians to come out and service it.
For a FREE in-home assessment, please call us now @ 847-215-9490
Products and Services:
In-home personal assessment
Showroom with 5 stairlifts, wheelchair lift, home elevator, roll-in shower, and ceiling mounted lift
Stair Lifts in stock
Rental and used chairlifts
Local factory-trained technicians
Bathroom modifications
We Offer the Following Styles:
Straight Stairway Lifts
Curved Stairway Lifts
Outdoor Stairlifts
Up to 400 Lbs
Testimonials from Elgin, IL Customers
I would like to extend my appreciation to Mike S. who was instrumental in our getting a chair lift. My husband is a veteran and because of Mike's information we contacted the VA. Our request was granted. After three companies took measurements, I was pleased to have Lifeway Mobility Chicago (formerly EHLS) do the work. the chair lift has been a great help to both my husband and me. Mike was informative and extremely helpful – in fact everyone that I have spoken to at Lifeway Mobility has been helpful. Again, thank you!
-Joe B, Elgin
Called to say that the curved stairlift that I purchased is working great for my mom and I wanted to let you know how great the installers were. They were professional and they actually took the time to explain to my mom how to use it. It was the best retail experience that I've had in years!"
Bob S. – Elgin – Happy with Stairlift
I am so glad I called Lifeway Mobility Chicago, formerly EHLS when I was looking to get stairlifts in my mother's home. From start to finish they were professional, punctual and communicated with me every step of the way. I asked the tech that came to remove my mom's stairlifts after she passed to communicate my sincere appreciation back to the company. THANK YOU for everything you did for us. I HIGHLY recommend Lifeway for stairlifts!
Julie Z. – Happy with stair lift – South Elgin, IL