Barrington, IL's Local Stairlift, Wheelchair Lift & Home Elevator Leader!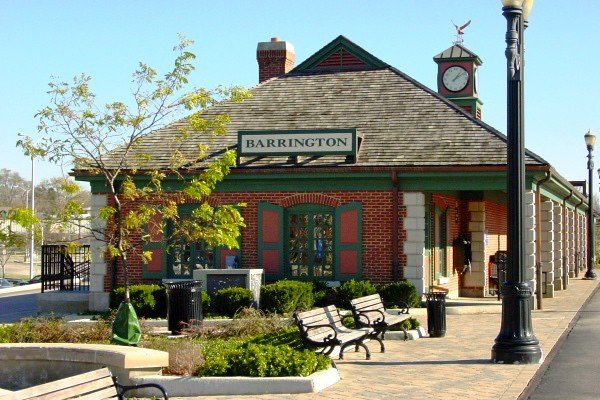 Barrington, Illinois is an affluent suburb northwest of Chicago and is known for expansive forest preserves, historic estates, and a revived downtown area. It is served by a nationally recognized public school district and one of its zip codes is the seventh wealthiest zip code in the U.S. that has a population of more than 20,000. Barrington consists of six independent villages: North Barrington, South Barrington, Barrington Hills, Lake Barrington and Tower Lakes
COMMUNITY: Lifeway Chicago, formerly Extended Home Living Services, has been serving the Greater Barrington, Illinois area as well as the rest of the greater Chicagoland area since 1991. We take pride in making local homes, schools, places of worship, and businesses more accessible!
SOLUTIONS FOR LOCAL BARRINGTON RESIDENTS: We offer home safety solutions including stair lifts (aka chair lifts), wheelchair lifts, wheelchair ramps, home elevators, bathroom modifications and more for those living in Barrington, Illinois. Sometimes a stairlift is needed for a short term - and in that case, we have rental stair lifts and used stairway chairlift options.
SERVICE: Not only are we a dealer for the finest home and commercial accessibility equipment in the market, but we also service everything we sell. All of the lifts we sell are installed and serviced by our very own factory-trained technicians.
SHOWROOM: We have a fully functional showroom with 5 operational stair lifts ( four straight rail lifts and one curved rail lift) as well as a home elevator and platform lift. Our showroom is located in Arlington Heights, IL, just each of route 53. Feel free to stop by and test ride a stair-lift today or contact us for a FREE in-home estimate!
Please call us at 847-215-9490 today and we'll be glad to help you and/or your family stay safe and remain independent at home!
Products and Solutions:
In-home personal assessment
Showroom with 5 stairlifts, wheelchair lift, home elevator, roll-in shower, and ceiling mounted lift
Stair Lifts in stock
Rental and used chairlifts
Local factory-trained technicians
Bathroom modifications
We Offer the Following Stairlift Types:
Straight Stairway Lifts
Curved Stairway Lifts
Outdoor Stairlifts
Up to 400 Lbs
Stair Lift Reviews from Barrington, IL Customers
Called to say that the curved stairlift that I purchased is working great for my mom and I wanted to let you know how great the installers were. They were professional and they actually took the time to explain to my mom how to use it. It was the best retail experience that I've had in years!"
Bob S. – Barrington Hills – Happy with Stairlift
Curved Stair Lift – Barrington, IL
Curved Stair Lift at Barrington Church
They did a great job. I love the stairlift and so do my grandkids.
Bob O., Prospect Heights