Aurora, IL's Local Stairlift, Wheelchair Lift & Home Elevator Leader!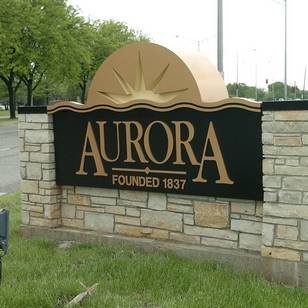 Originally founded in 1837, Aurora is one of the fastest growing areas in Illinois. It is located in Dupage and Kane County and is home to an impressive collection of architecture featuring structures by Frank Lloyd Wright and several other well-known architects. Aurora is sometimes referred to as the "City of Lights" because it was one of the first cities in the U.S. to use an all-electric street lighting system.
ACCESSIBILITY SOLUTIONS FOR AURORA RESIDENTS: The solutions we offer are stair lifts (also known as char lifts for stairs), wheelchair ramps & lifts, home elevators, bathroom modifications, and more. Any of those solutions can help you or a loved one remain safe and independent at home. Sometimes a short-term solution is needed - and in those cases we have rental or used stairway chairlift options.
COMMUNITY: Lifeway Chicago, formerly Extended Home Living Services, has been serving the Greater Aurora, North Aurora, and the rest of the greater Chicago for more than 29 years. We take pride in making homes, schools, churches, and other buildings safe and fully accessible to everyone.
SHOWROOM: We have a fully operational showroom with straight and curved stair lifts, as well as a home elevator and vertical platform lift. Our showroom is located in Arlington Heights, just each of route 53. Please feel free to stop by to see and test ride a lift anytime Monday-Friday from 9am-4:30pm.
SERVICE: Not only are we a dealer for the finest home and commercial accessibility equipment in the market, but we also service everything we sell. If your lift or elevator stops working, please call us so that we can schedule one of our factory trained technicians to come out to your home to service your lift.
Please call us at 847-215-9490 if you would like us to schedule a free in-home assessment!
Products and Solutions:
Remote or in-home assessments
Showroom with 5 stairlifts, wheelchair lift, home elevator, roll-in shower, and ceiling mounted lift
Stair Lifts in stock
Rental and used chairlifts
Local factory-trained technicians
Bathroom modifications
We Offer the Following Types of Stairlifts:
Straight Stairway Lifts
Curved Stairway Lifts
Outdoor Stairlifts
Up to 400 lb. weight capacity
Stair Lift Reviews from Aurora, IL Customers
They are very good. The stairlift is excellent! They are efficient and do not make a mess. If you ask questions, they answer it! You could not ask for more.
Emmitte, Michigan City, IN
Last week I joined the list of satisfied Lifeway Mobility Chicago (formerly EHLS) customers. As the owner of a material handling products company that sells and installs storage racks, overhead bridge cranes, and other products, I understand and appreciate the important role our employees play in the everyday service of our company especially those who have direct contact with customers. You probably already realize the important role employees like Will plays in your company. I observed Will installing the stairlift at my son's house. He was very professional and very helpful in demonstrating the chair to my son. Just thought you might be interested in hearing from one of your customers.
-John M, Niles
The stair lift that you installed for my wife has made a world of difference for her. We are very pleased with the lift and installation process was very smooth. I will definitely be passing your name along to family, friends, and others who may be in need of a stair lift.
John H, Hoffman Estates, IL
Happy Stairlift Customer – Chicago, IL – Lifeway Mobility, formerly EHLS Testimonial
It was a pleasure doing business with Lifeway Mobility. From the start of the process, all of your employees were knowledgeable, professional, and courteous. It started with Sarah, who answered the phone and referred me to Bob. He really knew his stuff and did a great job designing our bath.

Thank You for fixing my stair life!
Stairlift Customer Review – Skokie, Illinois – Jan B.