Arlington Heights, IL Stair Lift, Wheelchair Lift & Home Elevator Leader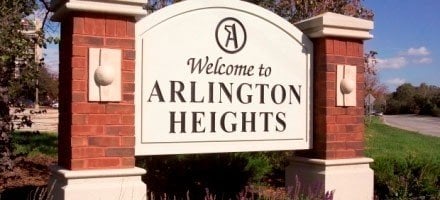 Arlington Heights is known for Arlington Park Race Track. Each year the track hosts the Arlington Million, a Breeders' Cup qualifying event. Its Arlington Heights Memorial Library has one of the largest collections in the state.
LOCAL STAIR LIFT SHOWROOM IN ARLINGTON HEIGHTS: Lifeway Mobility Chicago, has a fully operational showroom with both straight and curved stair lifts as well as a home elevator and vertical platform lift wheelchair lift. We are conveniently located just East of Route 53 in Arlington Heights, IL. Please free to stop by to test ride a lift today. Our showroom hours are Mon-Fri 9 am-4:30 pm.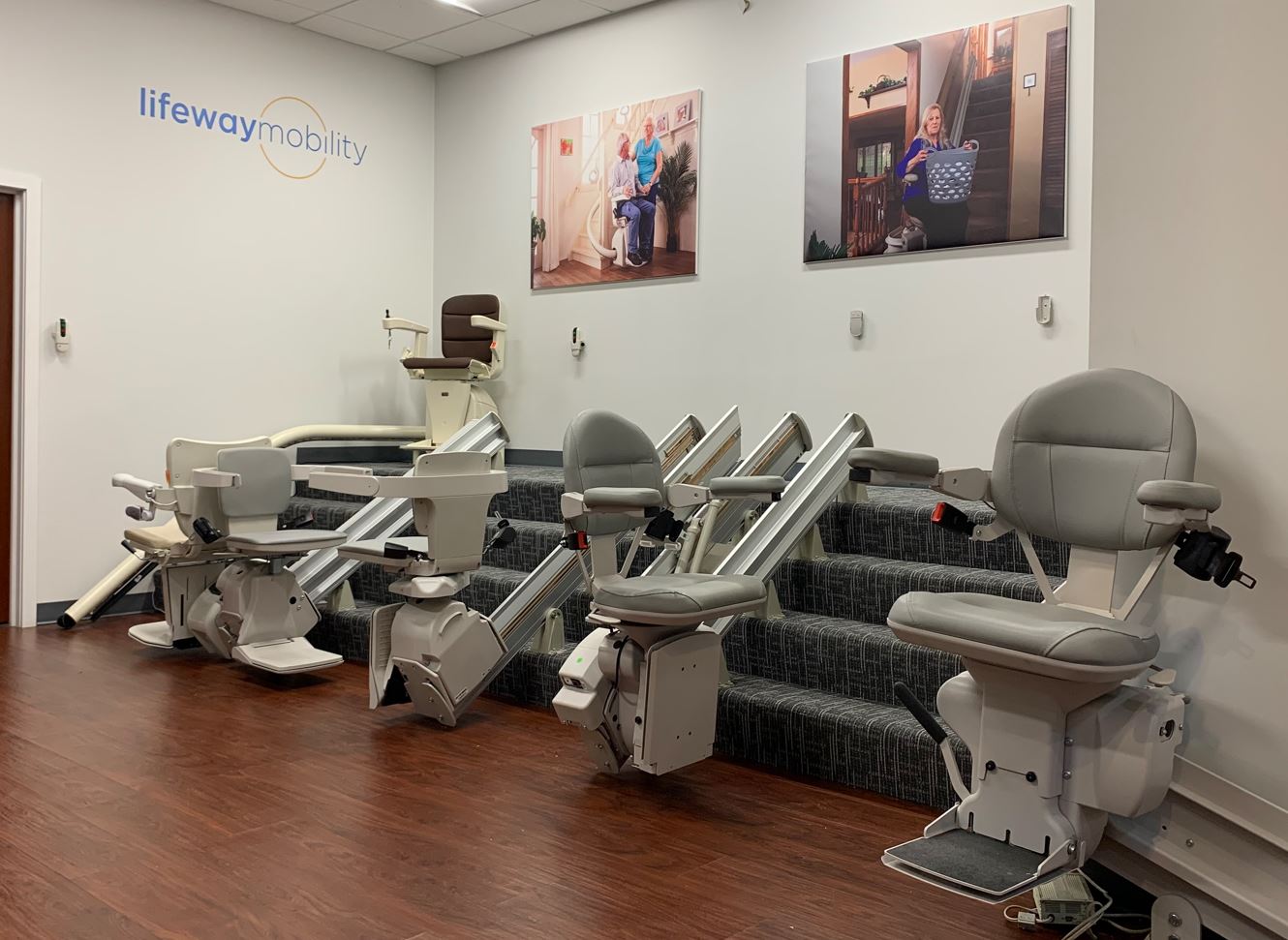 COMMUNITY: We have been serving the Greater Arlington Heights area for over 29 years! We take pride in making homes, schools, churches, and business in our local community safe and accessible for everyone.
SOLUTIONS for Arlington Heights Residents: The solutions we offer include stair lifts, wheelchair ramps & lifts, home elevators, bathroom modifications, and more. Many local residents prefer to remain in their home as they age and any of those solutions can make that a possibility. Sometimes a short-term solution is needed—and in those cases, we have rental or used stairway chair lift options.
SERVICE: Not only are we a dealer for the finest home and commercial accessibility equipment in the market, but we also service everything we sell. We stand behind our work and will be there if your lift needs service.
Please call us at 847-215-9490 if you would like us to schedule a free in-home assessment!
Products and Services:
In-home personal assessment
Showroom with 5 stairlifts, wheelchair lift, home elevator, roll-in shower, and ceiling mounted lift
Stair Lifts in stock
Rental and used chairlifts
Local factory-trained technicians
Bathroom modifications
We Offer the Following Styles:
Straight Stairway Lifts
Curved Stairway Lifts
Outdoor Stairlifts
Up to 400 Lbs
Stair Lift Reviews from Arlington Heights, IL Customers
Your thoughtfulness and efforts to getting our home modified in a timely and professional way was much appreciated.
-Rick & Ruth L, Arlington Heights
Rick & Ruth L, Arlington Heights, IL
Not only has this lift improved life for my son, but it has helped take some of the strain off of me from lifting. Could not be easier to use and operate. Thank you again!
Derek M., Arlington Heights, IL
The stair lift has been great and your technician (Jose) showed me a lot of things that will help me use the lift properly.
Happy Stair Lift Customer in Arlington Heights, IL – George M.
I was introduced to Lifeway Mobility Chicago (formerly EHLS) by my daughter in law – an internal medicine physician – and used her advice wisely. We knew my husband needed assistance in many areas, but the stairlift was the answer to his immediate need. Your showroom in Arlington Heights sold us as my husband was able to try all the lifts available and we chose a Bruno model for all of its wonderful functions. It was installed down two flights of stairs, used multiple times a day, and we don't know what we would do without it. Thank you Lifeway, as I told you, how grateful we are for your facility and all your services.
-Mrs. R.B., Arlington Heights, IL
They did a great job. I love the stairlift and so do my grandkids.
Bob O., Prospect Heights