Addison, IL's Local Accessibility Leader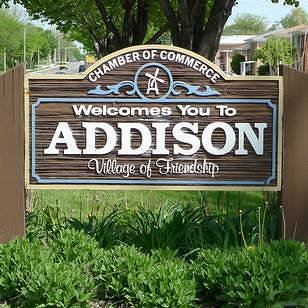 Addison, Illinois is a suburb located 20 miles west of Chicago and only 12 miles from O'Hare International Airport. Addison is home to 20% of DuPage County's manufacturing operations, which include Pampered Chef, Nabisco, and UPS
COMMUNITY: Lifeway Mobility Chicago, formerly EHLS has been serving the Greater Addison area since 1991. We take pride in making our community more accessible.
SOLUTIONS: We offer solutions including stair lifts, wheelchair lifts, home elevators, bathroom modifications, and more. Sometimes a stairlift is needed as a solution to remain in your home safely in which we can provide a straight or curved stairway elevator chair. Sometimes a short term solution is needed - and in those cases we have rental or used stairway chairlift options.
SERVICE: Not only are we a dealer for the finest home and commercial accessibility equipment in the market, but we also service everything we sell.
SHOWROOM: We have a fully functional showroom with straight and curved stair lifts as well as a home elevator and Vertical Platform Lift. We are located in Arlington Heights, feel free to stop by and test ride a stairlift today or call for a FREE in-home estimate.
Give us a call at 847-215-9490 today!
Products and Services:
In-home personal assessment
Showroom with 5 stairlifts, wheelchair lift, home elevator, roll-in shower, and ceiling mounted lift
Stair Lifts in stock
Rental and used chairlifts
Local factory-trained technicians
Bathroom modifications
We Offer the Following Styles:
Straight Stairway Lifts
Curved Stairway Lifts
Outdoor Stairlifts
Up to 400 Lbs
Testimonials from Addison, IL Customers
They did a great job. I love the stairlift and so do my grandkids.
Bob O., Addison, IL