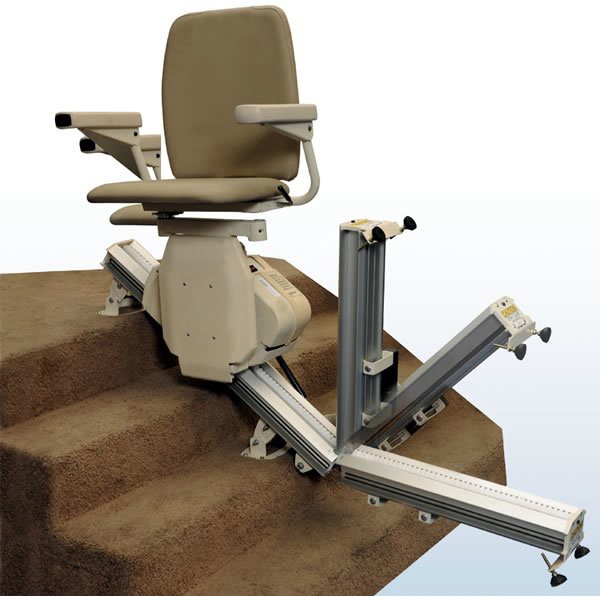 Straight Stair Lifts
Harmar Pinnacle SL600 Straight Stair Lift
The Harmar Pinnacle SL 600 is the true essence of an affordable and necessary luxury. Known for being a slim and light-weight stair lift, its components fold to maximize open space on the stairs. The Pinnacle SL 600 offers a 350-lb capacity & is equipped with a wide seat that swivels at the top landing for a safe exit.
Features
Weight capacity: 350 lbs
Lightest unit on the market: The entire system weighs only 180 lbs installed (including 16' of track)
Swivel seat at upper landing, for easy and safe, entry and exit
Easy operating controls and indicator lights
Patented helical worm gear drive system for extremely smooth ride
Operable in a power outage – up to 40 trips!
Comfortable seat with height adjustment
Safety sensors will stop the lift if from running if the seat is not in the proper position or if something is blocking the stairway or track
No greases or lubricants; easy to vacuum and keep clean
---
Improve your mobility with a stair lift. Request a free home assessment today!