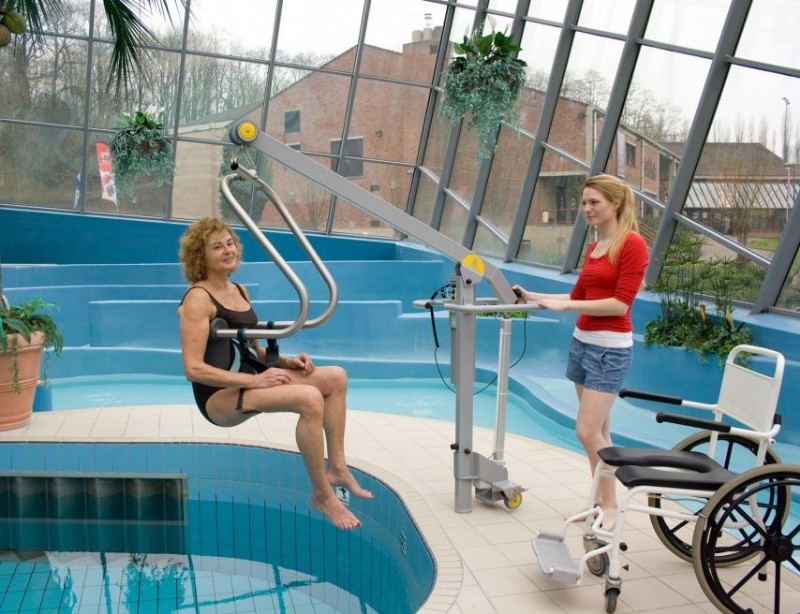 Transfer Lift Systems
Pool Lifts
The SureHands "Wheelchair-to-Water" pool lift from Lifeway Mobility enables you to safely transfer between you wheelchair and a swimming pool or therapy pool. This requires only one attendant and no physical exertion. There are two lift options available - a mobile pool lift or a ceiling motor with a rail system, as well as several body support systems for safe pool transfers
Features
Allows for safe transfers from wheelchair to water
Ergonomic designed
Battery powered & maintenance free
Water proof hand control
Easy to position and fold up when not in use
Emergency switches
Easy Operation
The compact SureHands pool lift is ergonomically designed and can be easily rolled & transported on its four wheels to a socket at the edge of a swimming pool. Once the lift is centered over a socket, simply press the button to adjust the arm to the desired height. Attached the necessary accessory to the unit and you're ready to transfer, or assist with a transfer in or out of the pool!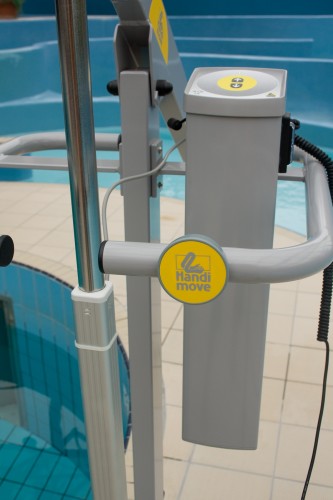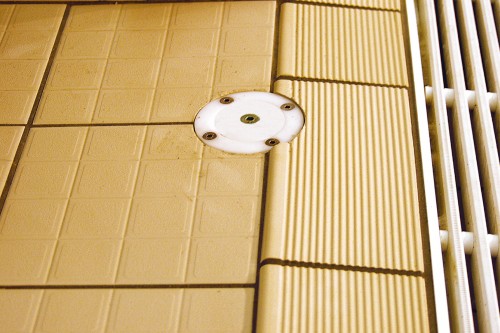 Specifications
Rotates 360°
Made from stainless stool
330 lb. weight capacity
2 x 12 Vdc battery
3.94" castors
Motor Option
A SureHands ceiling lift motor can also be utilized for a pool lift, providing an even larger lifting range. This type of pool lift is idea for consistent use and when floor sockets cannot be installed for a traditional pool lift. The SureHands ceiling motor plus body support are a perfect combination to still allow for wheelchair to water transfers.
---