Stair Lift Rental Allows for a Safe Return Home for Senior
Posted on by Eric Rubel
During these unprecedented times, the safest place where everyone can be is the comfort of their own home. As a result, some have been trying to bring a parent or loved one home from a senior or assisted living facility temporarily to prevent potential exposure to COVID-19.
However, before beginning the moving process, it's important to make sure that it is going to be safe for them to live with you. The stairs for example, can very challenging for someone with limited mobility and may prevent safe access to a second level bedroom or bathroom.
In this story, we'll share how Lifeway Mobility was able to safely provide a stairlift for a customer in the Chicago area by conducting a remote evaluation and no-contact installation.
Problem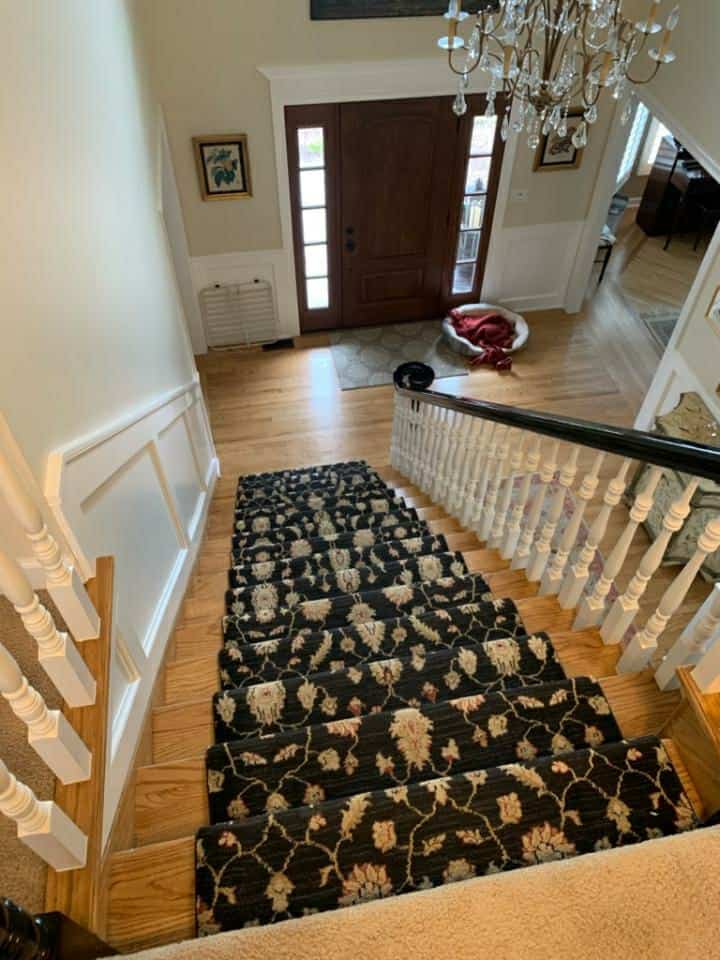 A woman living in Burr Ridge, IL needed to bring her mom home from an assisted living facility to reduce her risk of being exposed to COVID-19. To make this transition possible, she needed a fast and affordable solution that would make her home safe and comfortable for her mother to live in. Her mom suffers from Parkinson's, which has limited her mobility and would make climbing any set of stairs difficult and unsafe. Unfortunately, the bedroom and main bathroom that she would be using were located on the second level of the home.
Solution that Would Allow for a Safe Transition Home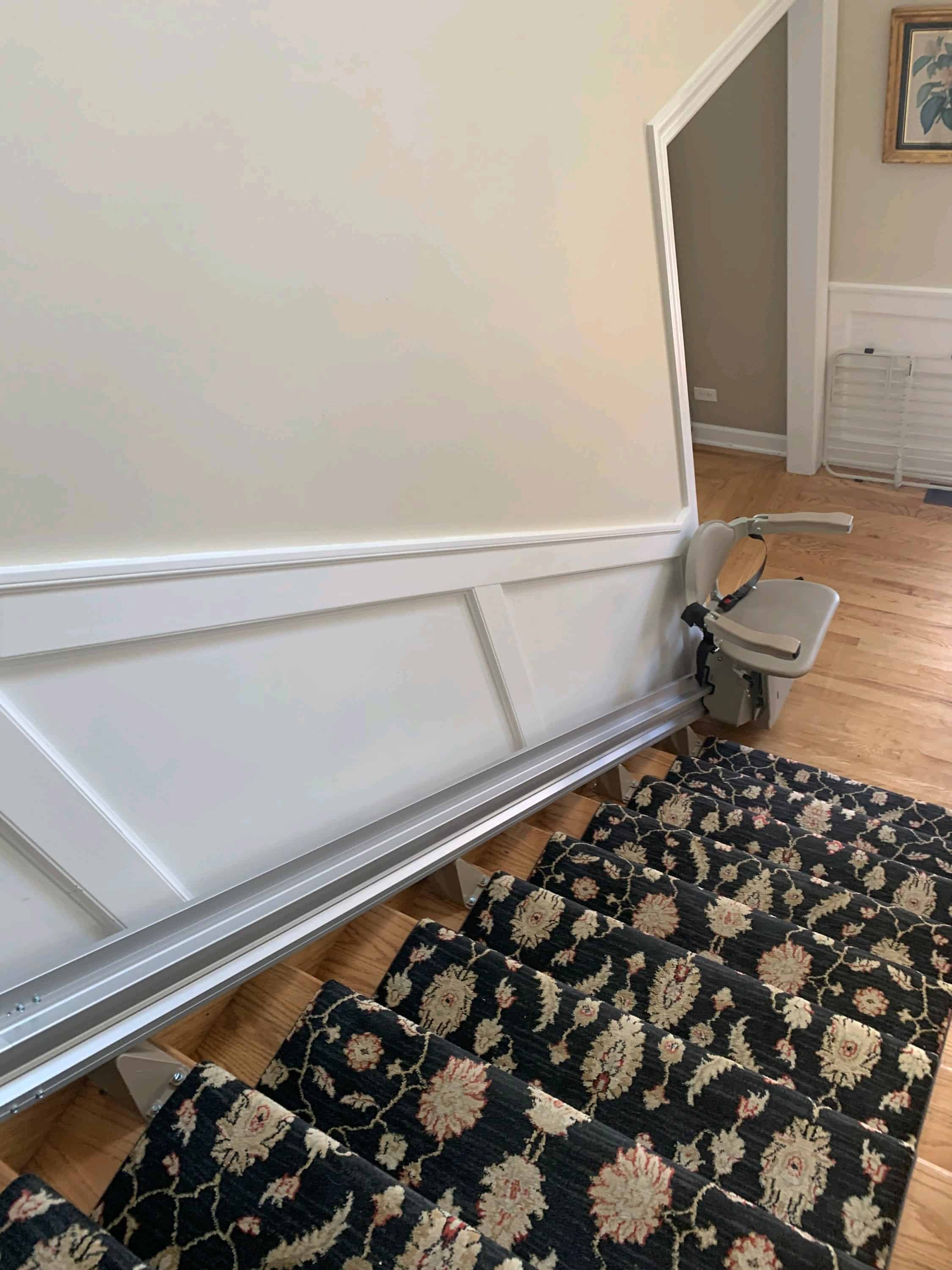 After doing a bit of research, our customer learned that a stair lift was the most ideal solution and reached out to Lifeway to get a quote. Our customer service rep set up a remote evaluation for the customer with one of our local stair lift experts. Remote evals can be done by phone or video chat and photos of the staircase can be sent by text or e-mail. In this case, the remote eval was done by phone and the customer sent photos of the staircase and the top and bottom landings to our stair lift expert via text.
With the foreseeable future being unknown due to the pandemic, a rental stair lift was recommended, and it was the option that was selected by the customer. The stair lift model rented was the Bruno Elan stair lift, which has a 300 lb. weight capacity. Lifeway provided a quick turnaround by installing the lift the very next day.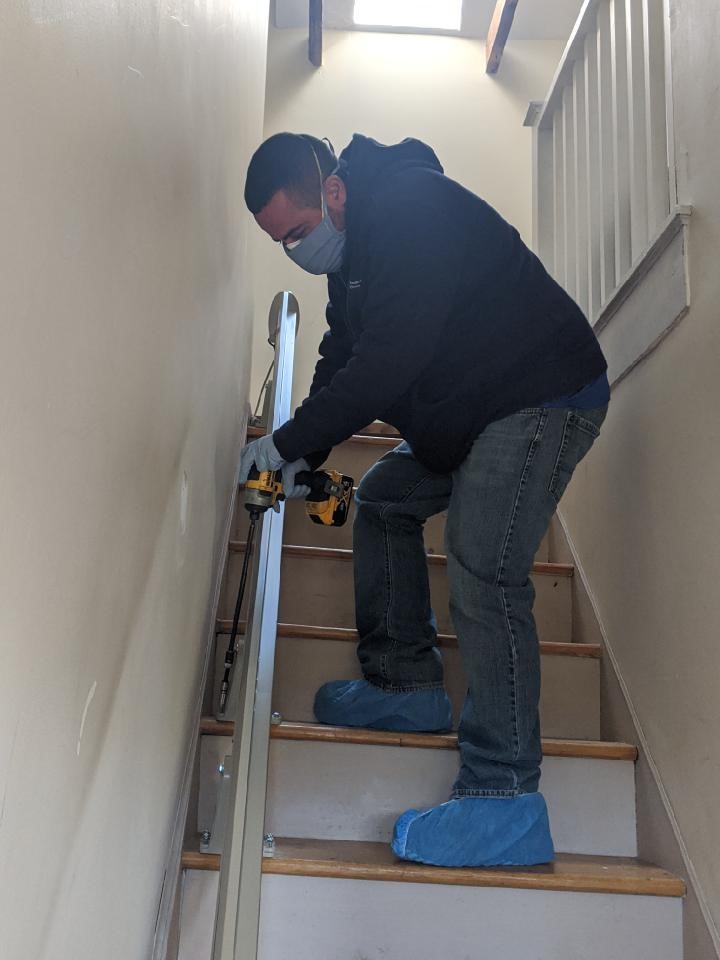 We provided a no-contact installation, meaning that the customer and their family members were in another room during installation. Our technician wore a mask, gloves, and booties, and washed his hands before entering the home and after he left. The seat, armrests and backrests were also wiped down with disinfectant wipes. These are just some of the protocols we've implemented to reduce the risk of exposure to COVID-19.
The rental stair lift has provided this customer with peace of mind knowing that her mom will be able to safely navigate between the upstairs bedroom and main level of the house. The day after the installation of the lift, the customer reached out to express her appreciation for our timeliness during this difficult time. She also took the time to leave a short review on Trust Pilot:

Why was a Stair Lift Rental the Best Option in this Case?
A rental stair lift gives the customer the ability to pay for the lift on a monthly basis. When it is decided that it is safe enough for her mother to return to the assisted living facility, she can give us a call to have the lift removed. If they end up needing the lift for longer than a year, there is an option to purchase the lift, which will save her money.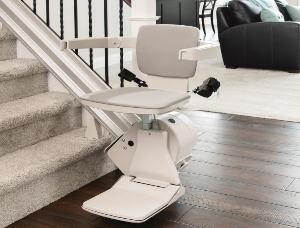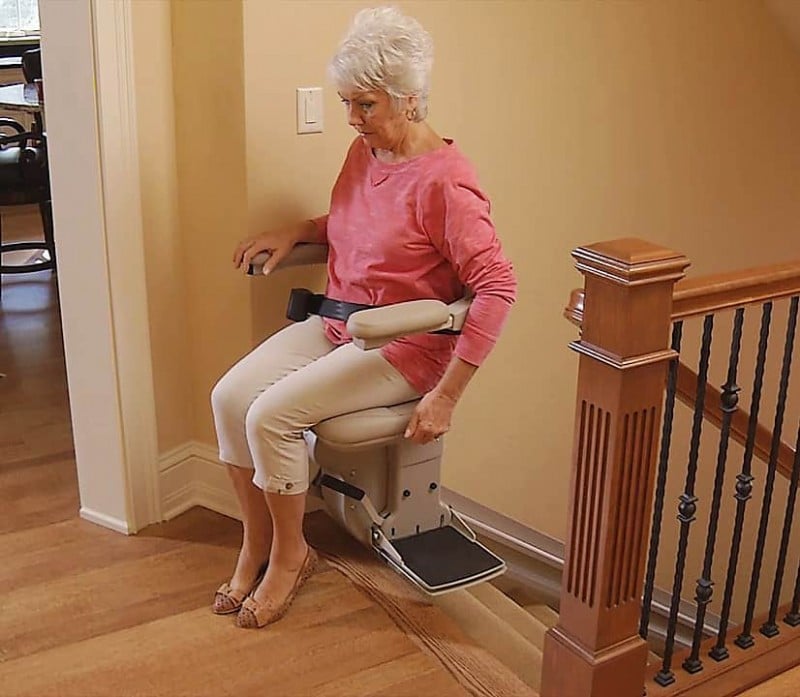 Whenever a customer is unsure as to how long the lift will be needed, a rental is a great option. It is also better to rent instead of purchase when it is known that the lift will only be needed for a short period of time. For example, when someone is recovering from an injury and won't be able to climb the stairs for 2-3 months.
Remote Evals & No-Contact Installations
The safety of our customers and team members will always be our number one priority. Please contact us to schedule a free remote evaluation via phone or video chat to make your home safe and accessible for yourself, your partner or a family member.
Click here for a full list of protocols we've implemented to reduce the threat of exposure to COVID-19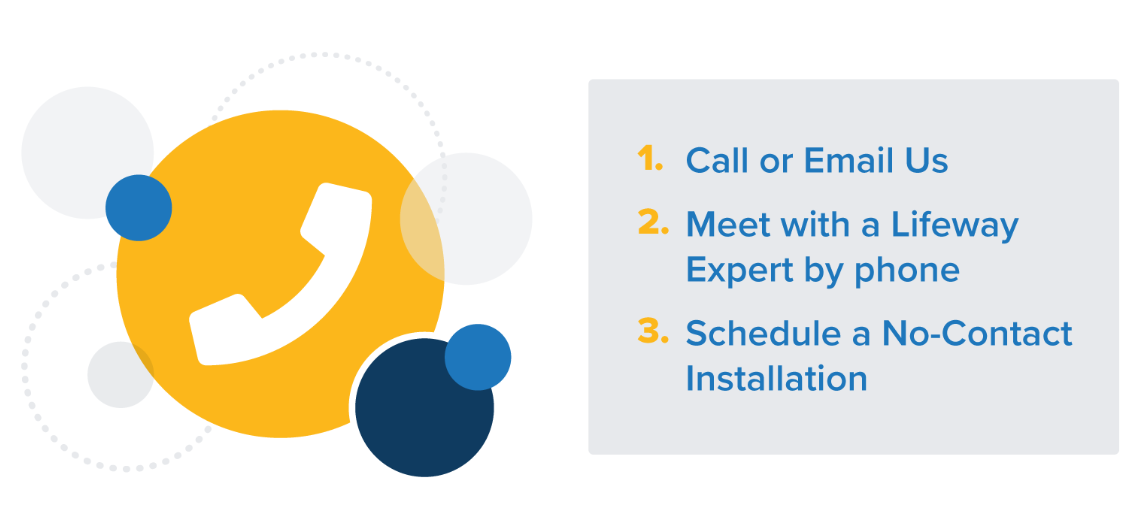 ---
---