Lifeway Mobility Featured on HouseSmarts via WGN Radio Chicago 720
Posted on by Eric Rubel
Lifeway Mobility was proudly featured on HouseSmarts Radio with Lou Manfredini via WGN Radio Chicago 720! HouseSmarts is a well-known home improvement and lifestyle show that provides homeowners with tips on home renovation and repairs.

Lou and his team were interested in speaking to an expert about aging-in-place and making homes more accessible, and selected Lifeway Mobility as the guest to interview.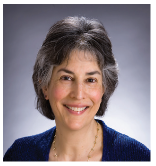 Lifeway's Amy Finke, VP of Business Development (CAPS, CEAC) was the interviewee and was asked questions about solutions that can assist in helping older adults stay safe in the homes they love. She also provided some brief info about important areas in the home to address for accessibility, funding sources, and shared a few facts about Lifeway Mobility, such as the solutions that the company offers and the local history of Lifeway Chicago (formerly EHLS), including it's newly remodeled showroom in Arlington Heights.
To listen to the full recording of the interview, visit the HouseSmarts radio page on the WGN Radio website.
About HouseSmarts with Lou Manfredini
Launched in the city of Chicago in 2004, HouseSmarts is a show that provides useful home improvement and lifestyle tips for homeowners . They answer a variety of homeowners' questions on their television and radio shows and number of digital channels across the internet, such as YouTube and Facebook. While they started local, HouseSmarts is now a well know show across the country both by TV and radio. In fact, HouseSmarts official national radio rollout was just launched earlier this year.
Lou Manfredini
Lou Manfredini, formerly known as "Mr. Fix It", is the host of the HouseSmarts TV and radio programs. He is former contractor and custom homebuilder that has leveraged his experience to provide homeowners with helpful handyman tips. His first program was actually called Mr. Fix It, which also aired on WGN-AM Radio 720 Chicago. Lou grew up in the Chicago area, which assisted in him building up a local, loyal following. He resides there today with his wife and four children.
Don't have time to listen to the full interview? Below is an outline and summary of the topics covered in Amy's interview with Lou.
What are the 3 Most Important Areas in the Home to Address for Aging in Place?
There are so many things that you can do to make your life easier at home related to home accessibility and safety. Lou and Amy discussed the three most important areas of the home to address.
Getting in and out of the house
Getting up and down the stairs
Bathroom safety
1. In & Out of the House Access
Many times, individuals with limited mobility have trouble getting in and out of their homes due to the hurdle of stairs and concern over the risk of falling. Fixing loose or uneven steps, adding lighting, installing railings, and removing clutter are all ways to increase safety.
Some situations call for common solutions that Lifeway Mobility provides, such as a wheelchair ramp or outdoor stair lift. Both are available for purchase and rental.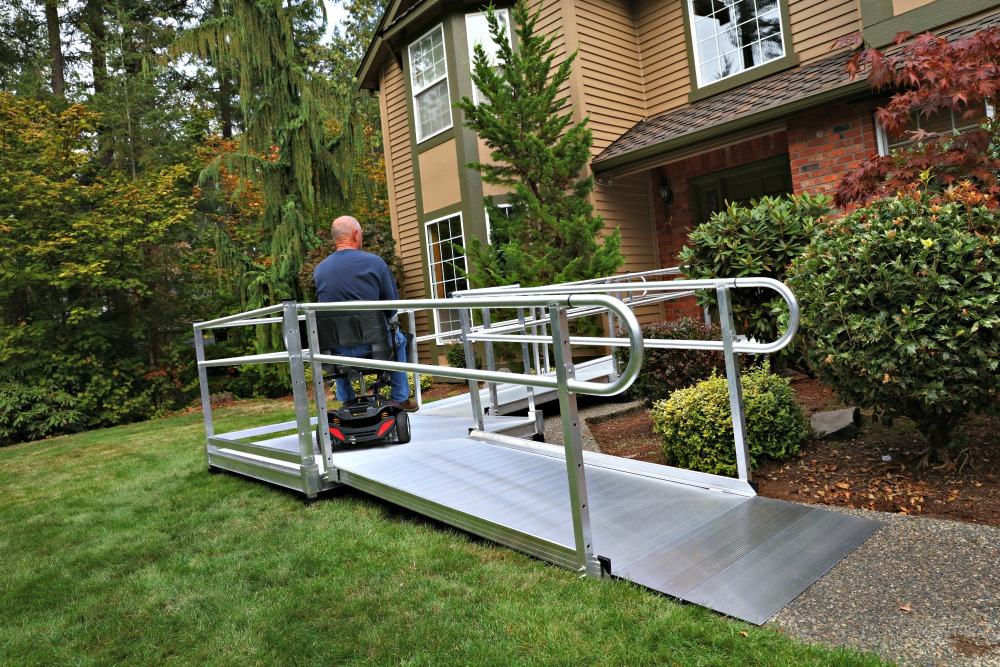 2. Up & Down the Stairs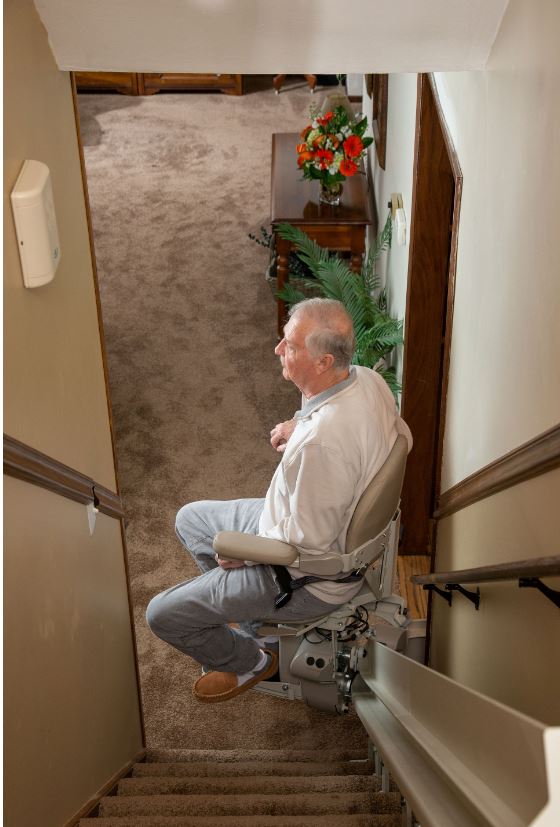 Removing throw rugs, picking up clutter and installing railings are other suggestions for decreasing the risk of a fall on or near a staircase.For those with limited mobility or balance issues, the stairs can be difficult to navigate and can present the risk of a fall. One of our clients contacted us after a fall on the stairs in his home while going down the stairs from his second floor to the main floor of his home. After the resulting stay in the hospital, he chose to install a stairlift for increased safety and to avoid another fall. This not only decreased the risk of another fall, but also provided peace of mind, and increased independence.
3. Bathroom Safety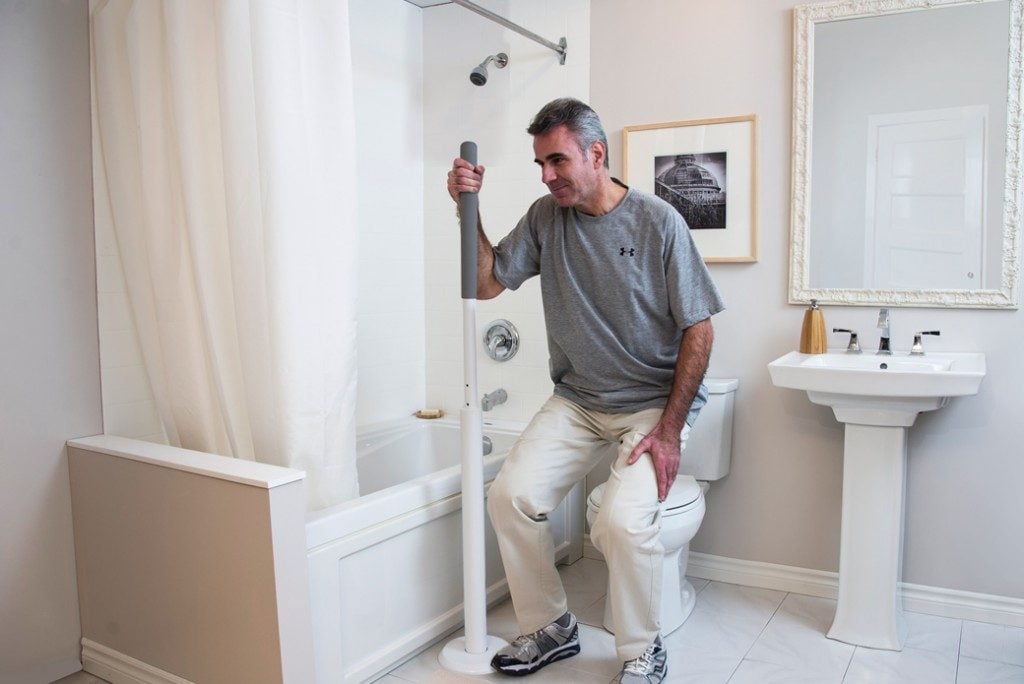 Lastly, the bathroom can be very dangerous for those with limited mobility as it requires lots of transferring and the floor can often be wet and slippery. A simple, budget-friendly and effective way to decrease fall risk in the bathroom is the proper installation of a grab bar or safety pole. This can provide help in getting on and off the toilet, or in and out of the tub or shower.
Lifeway offers a range of additional solutions to reduce fall risk in the bathroom, such as barrier-free, accessible showers, and walk-in tubs. Other ideas include adding a transfer bench or shower chair in the tub or shower and adding non-slip strips on the floor of the tub or shower.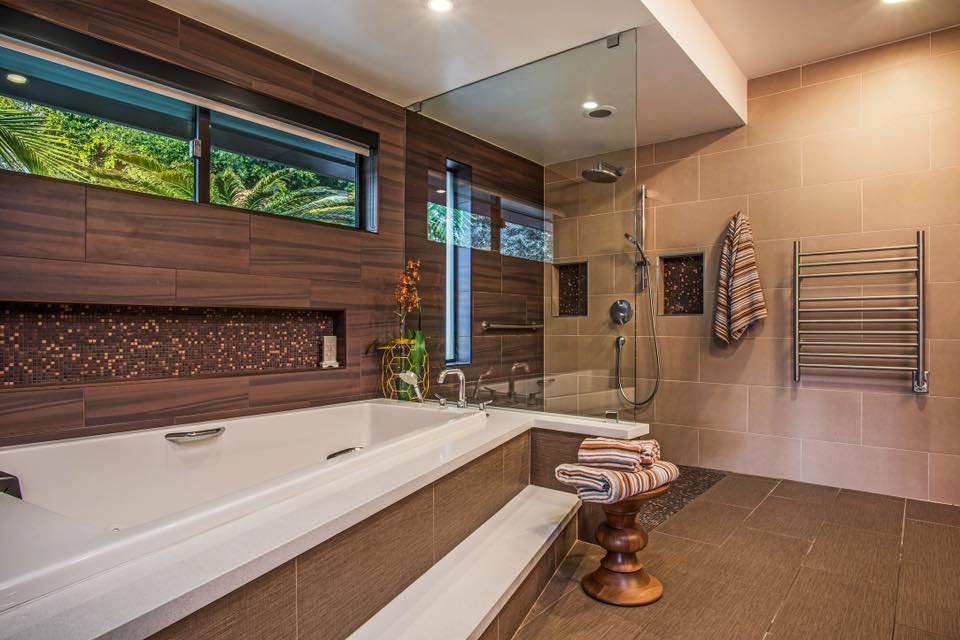 Affordability
Funding Sources
Lifeway Mobility is proud to be able to provide resources on local and national funding assistance:
If you have any questions on about funding sources, please don't hesitate to contact us. We will be glad to walk you through the available options and help you get a better idea of where to get started.
Rental & Used Options and Low Monthly Payment Plans
Lifeway offers rental and used options for both straight stair lifts and aluminum wheelchair ramps. Rentals are perfect for temporary living situations and short-term need after a surgery or injury that is preventing someone from safely using a staircase.
Low monthly payment options are also available for those who may are on a tight budget but need a stair lift to regain access to an upstairs bedroom/bathroom.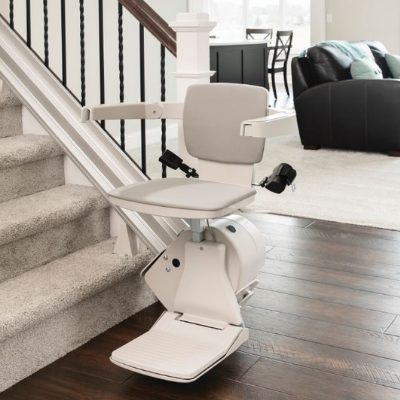 Free Evaluations - Key to Preventing Falls & Maintaining Independence
For all these scenarios, the key is an evaluation of the home to determine which solution fits best.
An evaluation of the home environment along with an assessment of the individual is key to determining which modifications will increase home safety upon discharge. "A home safety assessment with individualized safety modifications in conjunction with an exercise program can reduce the likelihood of a fall and keep people at home," says Tracy VanOss, clinical professor of Occupational Therapy at Quinnipiac University in Hamden, CT.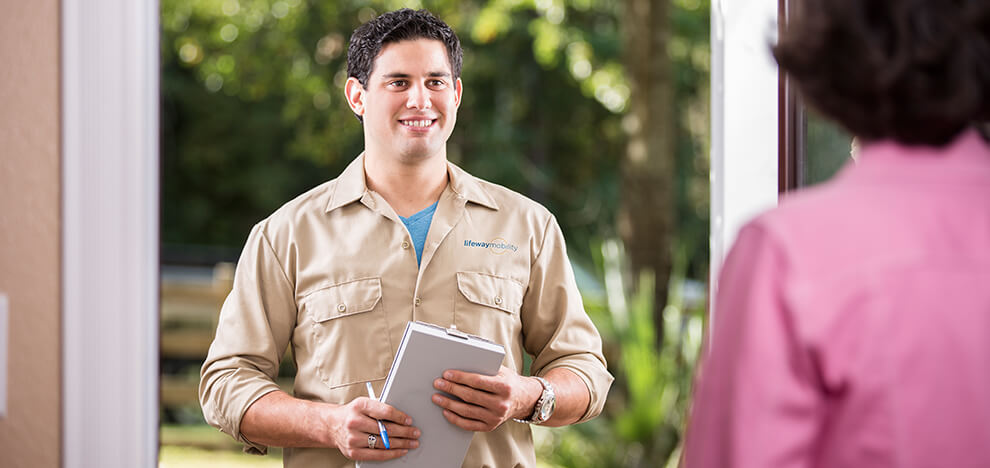 Lifeway Mobility offers free consultations, either in the home or performed remotely, with a home accessibility expert.
We work with people by taking a look at the home to help identify potential issues and concerns they may have and hurdles they may face in terms of aging in place. We can then help educate them on the solutions that are available, so that they can make an informed decision that works for their home and budget.
Accessibility Showroom in Arlington Heights, IL
Amy also shared that Lifeway Mobility's showroom in Arlington Heights, IL has been recently remodeled (please call ahead!). It is fully equipped with fully operational stair lifts, a wheelchair lift, ramp demo, and two residential elevators. Customers find it very helpful to be able to see, touch, and feel the products we offer so that they can better understand what solution may be best for them.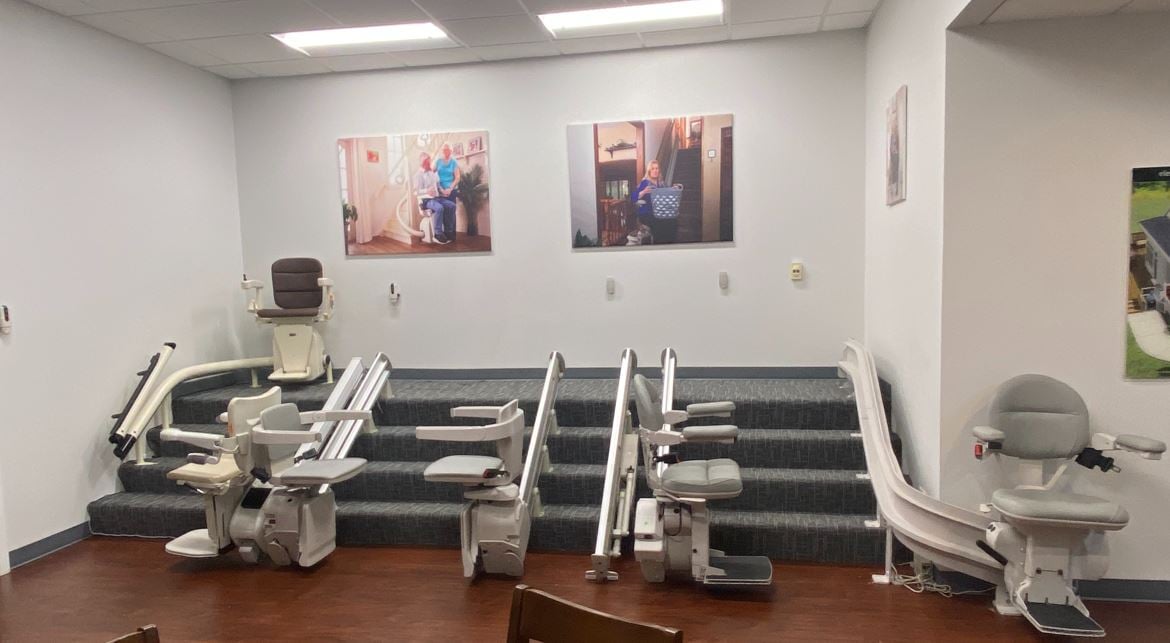 About Lifeway Mobility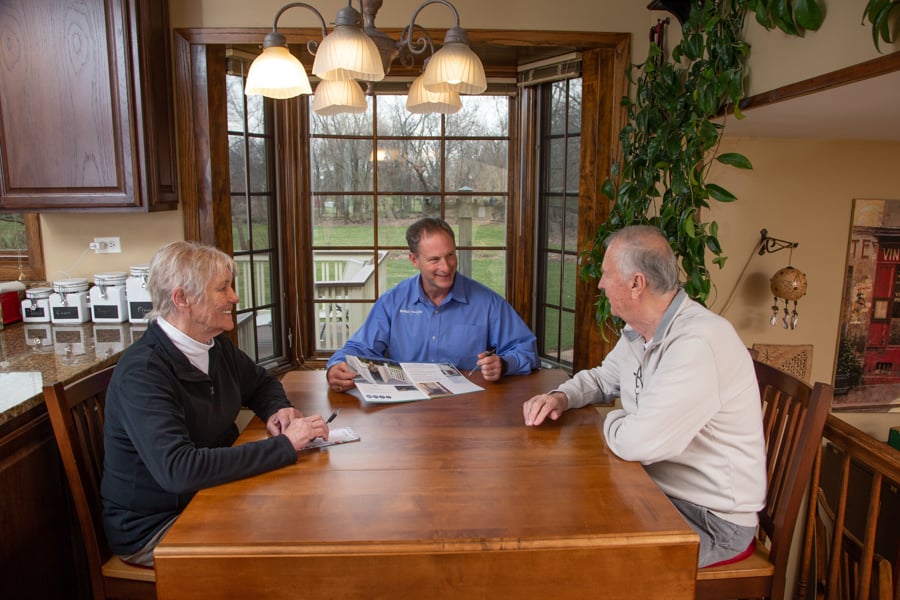 Lifeway Mobility is a leading provider of accessibility solutions, serving customers in California, the Midwest, Mid-Atlantic, Rocky Mountain Region, Southeast, Southern New England and Texas. We offer a selection of accessibility and safety solutions such as stairlifts, wheelchair lifts and ramps and transfer aid equipment for people with mobility challenges. Contact us to schedule a free consultation!
---