How to Choose the Best Stairlift for Your Home
Posted on by Eric Rubel
If the stairs at home are becoming difficult to manage due to limited mobility or significant injury, a stair lift may be the perfect solution. However, because there are so many different available models and options to choose from, the research process can be pretty overwhelming. Many people don't know where to start and are often unaware of the factors that are most important when choosing a lift.
In this post, we have compiled 7 tips that will simplify the process and make it easier to choose whether or not a stair lift is the best solution for yourself or a family member.
1. Consider the Person's Mobility & Specific Needs
The first and most important tip is to review the mobility and specific needs of the person who will potentially need a stair lift to get up and down the stairs safely. When someone calls Lifeway Mobility to ask about a stair lift, we will ask about the mobility and needs of the person that will be using the lift. It helps both you and our sales consultant to determine whether or not a stair lift is, in fact, the best solution. Once that is determined, it will then be much easier to look into the different types of lifts available and consider any options that may be needed. Providing the user's height and weight will also help narrow down your options as the weight capacity for a lift can range between 250 - 400 lbs. Another solution such as a wheelchair lift or through the elevator may be considered if a stair lift is not a viable option.
2. Know Your Staircase
The type of staircase you have in your home will determine the type of rail that will be needed for the lift. If the staircase is straight with no intermediate landings, then you will need a standardized straight rail stair lift. However, if there are curves, turns, or intermediate landings, then the rail is going to need to be customized to fit the exact specifications of your staircase. Each manufacturer has its own photo measurement system, which ensures that the rail will be designed to fit your staircase like a glove. That is also why a curved rail stair lift costs more than a standard straight rail stair lift.
Expert Tip: There may be times when two straight stair lifts can fit a staircase with an immediate landing. This is most common in tri-level homes. Something you may want to consider especially if you have a limited budget.
Learn more: Straight vs. Curved Stairlifts
3. Buy or Rent a Stairlift
The length of time that the lift will be needed will help determine whether buying or renting is the better choice. If the person that will be using the lift is purchasing it because mobility has become limited, but wishes to remain at home for many more years, then buying would be the better option. It is important to note that new stair lifts have better warranties.
However, if the stair lift is only needed as a safe stair solution for a couple months due to an injury or temporary living arrangements, then renting is the better option. Rental options are only available on straight stair lifts.
4. Consider All Available Stairlift Options
There are a number of manufacturers in the market that offer rail, seat, footrest, and upholstery options for stair lifts. Some options are offered by all manufacturers, while others may only be offered by one or two manufacturers in the industry. Here are options that are most often added:
Folding Rail (Manual or Power Folding)
Power Swivel Seat
Power Folding Footrest
Many of these options are added to enhance safety or convenience. For example, if someone does not have the physical strength to swivel the seat on their own, then it would be a wise decision to add a power swivel seat. Please visit the following link to learn about the most recommended options for stair lifts.
As a Bruno trusted dealer, Lifeway takes the time to assess the staircase in your home and also takes the mobility of the person that will be using the lift into consideration. We only recommend adding options when they are needed to enhance safety. Below is a video comparing Bruno's power and manual folding rails.
5. Make Sure there is Warranty Coverage & Service Offered Installation
You want to make sure that the dealer or stairlift company you're purchasing from offers a robust warranty that covers both major and minor parts, and labor. It's also important to ensure that the company offers service by their own technicians after the labor warranty runs out. This will give you peace of mind knowing that you'll always have someone to call should your stairlift need to be serviced in the future.
6. Know Where the Stairlift is Made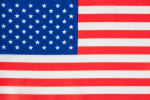 Buying an American-made stair lift is a wise choice not only due to quality control, but also due to proximity and costs associated with shipping parts. If for some reason a reputable dealer does not have a part in stock, an American manufacturer can overnight the parts in an emergency.
7. Read Reviews & Choose a Reputable Dealer
The last and final tip is to do some research on the internet. There are a number of manufacturers to choose from such as Bruno, Handicare, Savaria, and Acorn. Reading stairlift reviews and comparing stair lift models will give you more confidence if you decide that a stair lift is ultimately the best solution for your needs and situation.

If you are living in the Chicago area and are interested in a Bruno stair lift, we encourage you to give us a call to set up a free, no-obligation assessment. A Lifeway team member will be more than happy to help you determine if a stair lift is a right solution for you or your family member. We'll answer any questions you have and will also provide a free quote.
Lifeway Mobility Chicagoland, has been a local, trusted source for stair lifts and other accessibility and mobility solutions since 1991. We are proud to be Bruno's only Diamond Stair Lift Dealer in the Chicagoland area. We also have a showroom, which gives you the ability to try before you buy, making it easy to understand how the product works and allowing you to compare a few different models.
If you are interested in learning more about potentially having a lift installed in your home, or would like a free assessment, please contact us. One of our stairlift experts will be more than happy to assist you!
---
---