Home Is Where The Heart Is
Posted on by Eric Rubel
An old saying that still rings true to many today is: "Your Home Is Where Your Heart Is". Many people can relate to this saying because your home is where your family was raised, friendships and relationships were built, and lasting memories were made. Unfortunately, age, decreased mobility or illness may mean that the home that you love now poses some difficulties. Maybe arthritis makes the faucets a little difficult to turn on/off, or maybe you don't feel as steady in the shower and are afraid of falling when no one is home. Perhaps the stairs are not just difficult to climb, but also very dangerous if you were to slip or miss a step.
Your family members love you, are concerned about your safety, and may already be considering some alternatives to help you with your living situation. Adding an mobility solution to your home like a stair lift can put your loved ones' minds at ease, and help you keep your independence while staying in the home you love.

A Certified Aging in Place Specialist is someone that will help you to find ways to continue to live in your home while remaining safe and comfortable. With today's technology, home health and senior care organizations, and a few home modifications, you will be able to easily "age in place."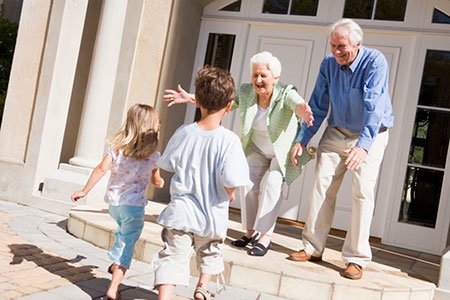 Most people that struggle with mobility are not always aware of all the options available to them. From simple to complex, there are a wide range of modifications that can make your life more comfortable. Bathroom modifications can range from simple grab bars in the shower/tub area and new faucets that are easier to turn on, to complete remodels for wheelchair access. Stairs can have tread strips added to eliminate the chance of slipping, or you can invest in a stair lift to eliminate the difficulty of climbing up and down the stairs. Kitchen counters and cabinets can be made to accommodate wheelchair access. Even a residential dumbwaiter can make transporting laundry, groceries or heavy items from one floor to another much easier. And for more complex or long-term solutions, there are a wide range of available home elevator or wheelchair lift options that EHLS offers.

In some instances, home modifications can be made on a short-term or temporary basis. Following surgery or an accident, you may need temporary assistance in your home while recovering. A portable ramp can be used to help get up a step until you are back "on your feet" (literally!). Some surgeries may require a lengthy period of recuperation; for example, a knee replacement may require several months where you will not be able to use the stairs. Rather than staying in someone else's home or a rehabilitation facility, a chair lift can also be rented for a period of time, allowing you to easily "ride" up and down the stairs in the comfort of your own home.

Whatever the need, there are solutions that EHLS offers that can both keep you safe and comfortable in your home. You will also help provide your family and those that care about you with peace of mind. A Certified Aging in Place Specialist is dedicated to providing you with the quality of life that you deserve in the home that you love.
---
---
Improve your mobility. Request a free home assessment today!