What is the Quickest Wheelchair Ramp Option?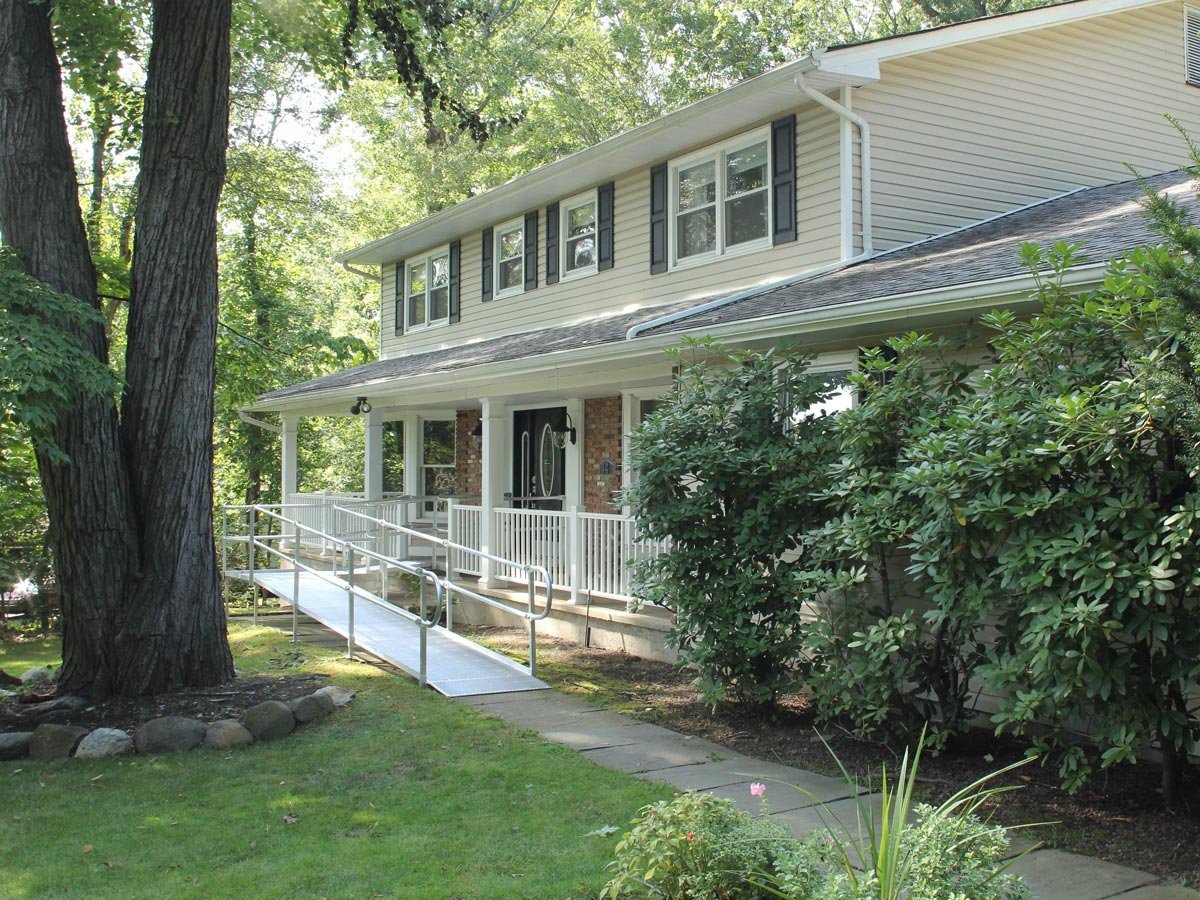 Lifeway offers a variety of wheelchair ramp options: modular metal, wood, concrete, portable and rental. Wheelchair ramps are utilized to assist with providing a safe and easy way for wheelchair and power chair users to get in and out of the home. If you are in immediate need of an accessible solution for the main entryway of your home, an aluminum ramp would be the quickest wheelchair ramp option for you!
Why is an Aluminum Ramp the Quickest Wheelchair Ramp Option?
An aluminum wheelchair ramp typically will not require a building permit. Therefore, the process of scheduling and installing the ramp will be much quicker.
On average, it only takes a couple of hours for our technicians to install a modular ramp system, whereas wooden and concrete ramps require much more labor time
Many of our locations have ramp material in stock at their warehouse, which will prevent from having to wait for the material to ship
Features of an Aluminum Modular Ramp Include:
Two surface options to choose from

Solid -- Extruded tread surface built with raised "ribs" for slip-resistance
Expanded -- Open weaved surface
We typically recommend solid surface as it's better for preventing snow and ice build up on an aluminum wheelchair ramp.
Up to 1000 lb. weight capacity
No maintenance required
Aluminum will not rot or rust
Built to withstand the outdoor elements
Flexible system that can be customized to your home
Four handrail options for safety
Two-way traction
Rent an Aluminum Wheelchair Ramp
If you or a loved one is in need of an accessible solution, but are unsure how long it is needed for, we recommend you consider a rental wheelchair ramp. Renting a wheelchair ramp is also a great option for short term needs such as an injury.
Schedule a free remote or no contact in-home evaluation today!
Before making a purchase decision, check out our wheelchair ramp reviews from verified Lifeway Mobility customers. Lifeway is rated 4.8/5 with thousands of reviews across Google & Trust Pilot.
Additional Wheelchair Ramp Resources:
---