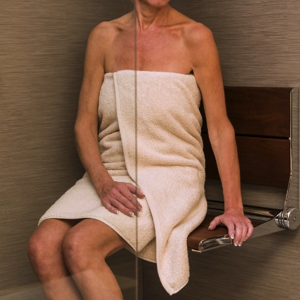 Showers & Bath
Bath Safety
Lifeway installs a variety of bathroom safety products to allow safe bathing and use of the bathroom. One or more of these products can assist in preventing falls in the bathroom and make transfer more convenient
Toilet Access
The toilet is a common problem that people with disabilities face. A standard toilet has a rim height of about 14", which is too low for many people, especially those with a disability or limited mobility. There are a variety of ways to raise the toilet seat and make it easier to get on/off of the toilet.
Toilet Incline Lift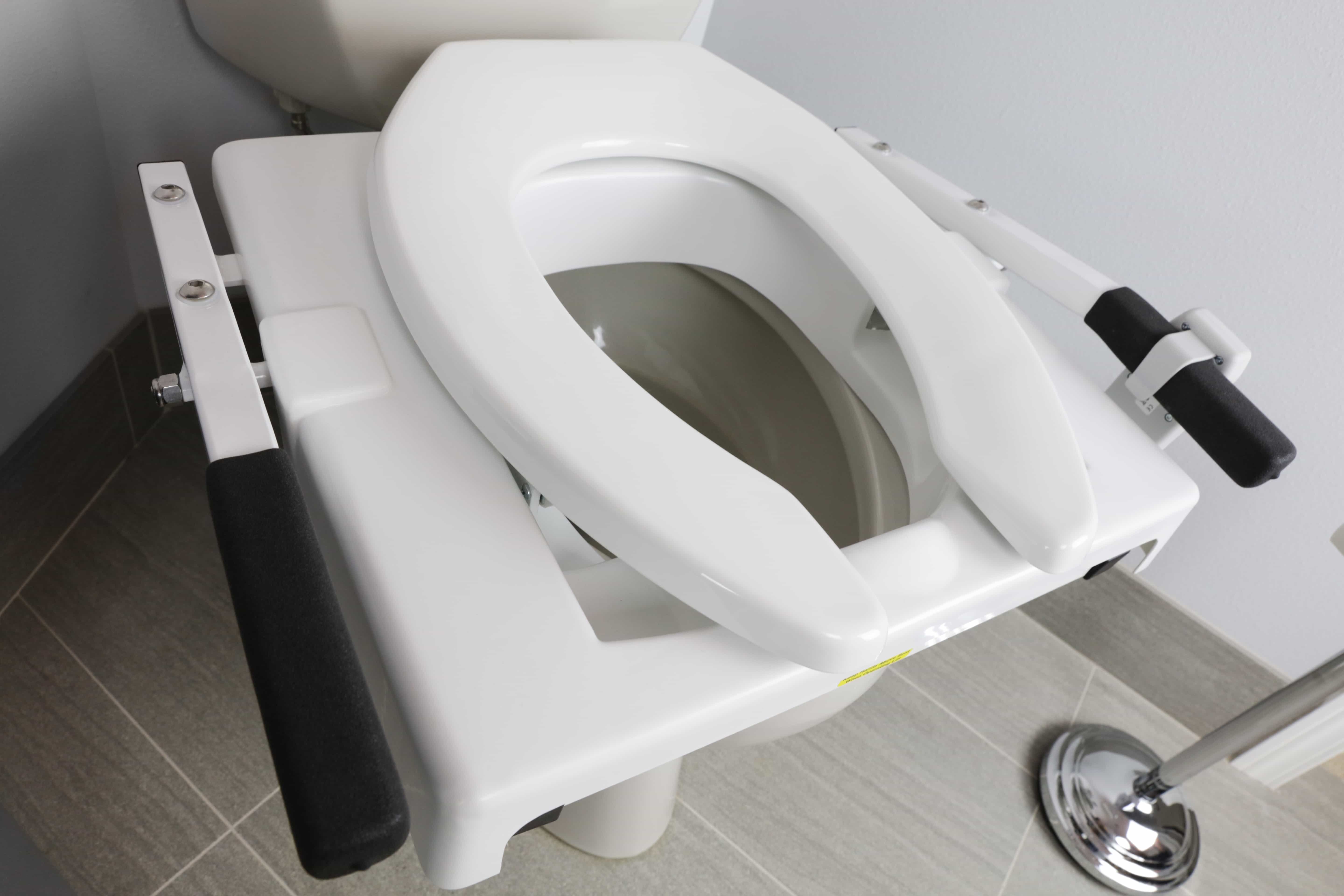 Lifeway offers the TILT from EZ-ACCESS. The TILT is a toilet incline lift that is perfect for anyone who needs assistance getting on and off the toilet. The toilet incline lift is an easy-to-use safety solution that is built for comfort and durability. It is equipped with a remote companion control giving the user or caregiver the ability to operate the TILT with a push of a button. The frame and assembly of the toilet incline lift are protected by a plastic shield, which can easily be removed to be cleaned. The toilet incline lift was made for quick and easy installation and it comes with a 2-year warranty.
Features:
The entire lift only weighs 34 pounds, making it easy to adjust or move if needed
Easy installation allows for quick use
Fits with toilet bowl heights ranging from 14″ to 21″ – compatible with most toilet bowl heights
The TILT can assist individuals ranging in height from 5' 2″ to 6' 4″
Attached directly to the toilet bowl and allows users to move 7 ½″ forward for improved balance and increased stability
Download Toilet Incline Lift Brochure ›
Other Toilet Access Options
Extended Height or ADA Toilet
Toilevator
Grab bars around toilet
Commodes and seat risers
Bath Bench
Entry side of bench mounts to most tub walls for space savings in smaller bathrooms.
Swivel seat turns 360° and locks every 90°, allowing easier entry to and exit from the bench.
Seat glides over polished, high-strength aluminum tubes.
Padded seat and back
Rust-proof aluminum construction
Adjustable height to fit user and bathtub clearance
Folding Shower Seat
Durable, rust-resistant, securely-mounted seat with aluminum frame
Can easily fold up against the wall when not in use.
Supports up to 500 lbs
Two seat widths available: 18″ and 26″
Brazilian walnut seat – 3x stronger than teak and naturally resistant to moisture, mildew and decay.
Available in Polished Chrome, Brushed Stainless, Grey and Bronze.
---