Elevators in Northern CO & Wyoming
Residential elevators offer a safe, convenient, and stylish way to navigate between the floor levels of your home. Lifeway Mobility offers a variety of elevators from the top manufacturers in the industry, hand-picked by our accessibility experts. Choose from several elevator design and style options to blend with the design and décor of your home. Our local team can assist with providing the best recommended solution to fit your needs and space. After installation, we provide service & maintenance for your elevator as needed.
Learn more about elevators from Lifeway Mobility.
Visit Our Elevator Showroom in Northern CO & Wyoming
Lifeway Mobility / Accessible Systems Northern CO
Tel: (970) 475-1880
2725 W. 11th Street Rd, Greeley, CO 80634
Our showroom is open by appointment. Please call ahead!
Why Choose Lifeway Mobility for an Elevator for your home?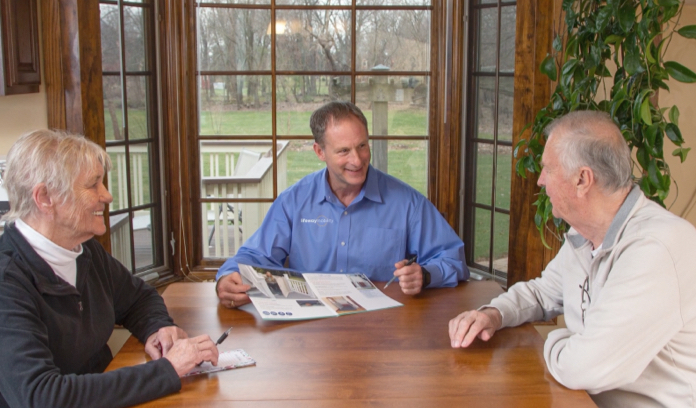 Local team of home elevator experts in Northern CO & Wyoming
Professional installation
Service & maintenance plans available after installation
Wide variety of elevator types & design options to suit your needs & home
Elevator Reviews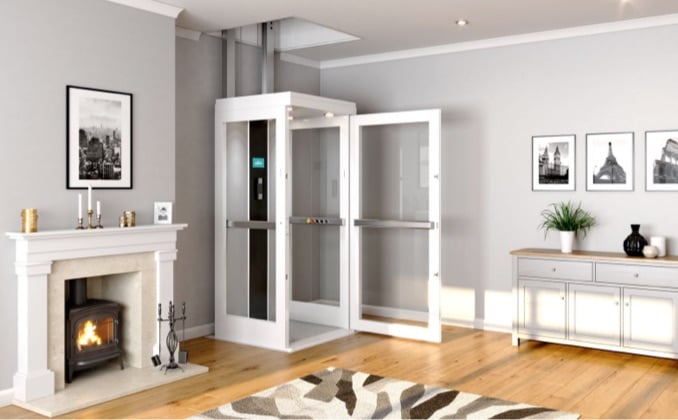 Lifeway Mobility is rated 4.8/5 with thousands of online reviews across trusted review platform such as Google & Trust Pilot.
See what our customers have to say about their experience with Lifeway Mobility and the installation of their home elevator.
Elevator Videos
Check out our video gallery to see the home elevators we offer in-action and get a better sense of the features and design options available.
Home Elevator FAQs: Everything you need to know
An elevator makes your home safer and more convenient, and can be essential in helping you remain independent. Check out our most frequently asked questions about home elevators:
Does an elevator add value to my home?
Yes, the installation of a home elevator can increase the value of a home. In fact, there was a study done by Florida State University that found that a residential elevator can add up to 10% to a home's value. A residential elevator can significantly reduce the time your home is on the market if you ever decide to sell.
How much does a home elevator cost?
The average price of a home elevator starts at about $30,000 and ranges upward from there (this does not include the cost of construction or home renovations). The cost of the elevator will depend on several factors such as model, brand, type of elevator, design, floors served, and more.
How many floor levels can a home elevator travel?
Typically, home elevators can travel between 2-6 floor levels, but this is going to vary depending on the type of elevator model selected.
Can an elevator be addied to existing homes & new construction?
The simple answer is yes, elevators can be added to existing homes and new construction. Adding an elevator to new construction is an easier task as it can be built into the floor plan. If you're looking to add one to an existing home, you may be limited on the types of elevators that can be installed, or additional construction may be required for retrofit it to your home.
What are alternatives to an elevator in the home?
If an elevator is not a fit for your home or within budget, stair lifts, and platform lifts are affordable alternatives to consider for safer & convenient access to all the floor levels of your home.
What is a shaftless home elevator?
A shaftless home elevator is an elevator designed to seamlessly fit into a current home. No hoistway is required as the elevator cab travels through a floor cutout via a guide rail system. These types of elevators are commonly referred to as "through the floor elevators" and are great for homes with limited space.
Are elevators accessible for wheelchair users?
Most types of home elevators are accessible for wheelchair users.