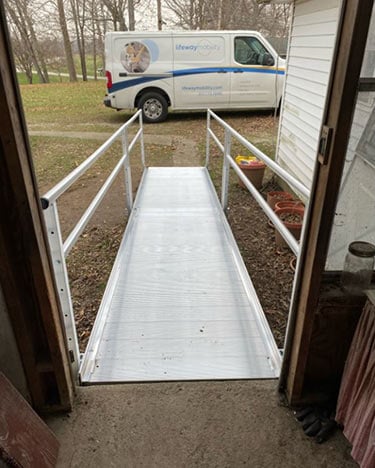 Used Wheelchair Ramps
Used Wheelchair Ramps
Used wheelchair ramps are affordable solutions that provide the same safe access to a home, apartment, condo, school, church, or business that a new ramp provides. Lifeway offers maintenance-free aluminum ramps that are gently used and still in great condition
High Quality Wheelchair Ramps - Certified Pre-Owned from Lifeway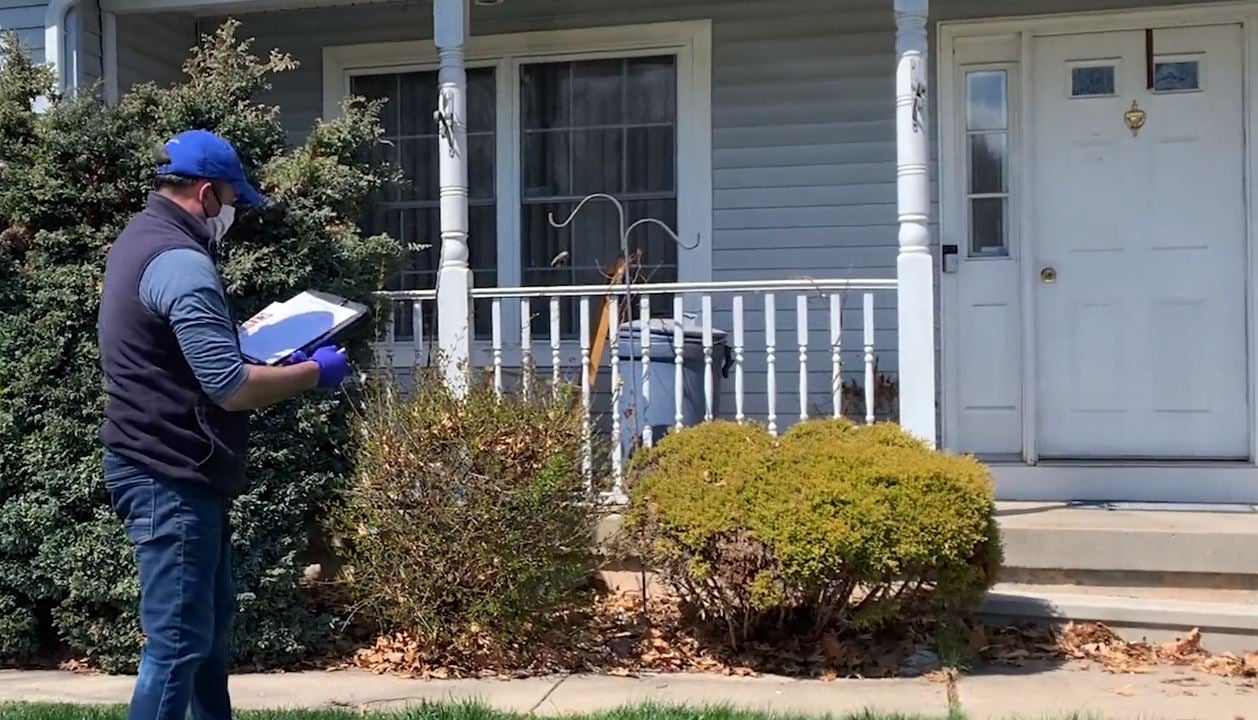 All the materials provided are from wheelchair ramps that we have bought back from customers. As a result, we know the quality of the material, and how long it has been used. Most of the use ramps that are rented are only used for a short period of time while someone is recuperating from an injury or illness.
Lifeway's buy-back program includes a thorough inspection process by one of our local accessibility experts. Materials that do not meet our level of quality are removed from our inventory. The availability of our used ramps is subject to the inventory at our local warehouse.
Used Wheelchair Ramp Pricing
How Much Does a Used Ramp Cost?
Lifeway's certified pre-owned wheelchair ramps can be purchased at a nice discount when compared to the price of a new ramp.
The number of stairs you have, which is the "rise", determines the length (run) of the ramp needed to ensure safe access. Every staircase and entryway are different, which makes it a difficult to give a consistent price range. While the configuration can widely vary, on average, customers can save up to 15% if they choose a used ramp over a new one.
Lifeway offers the most competitively priced handicap ramps!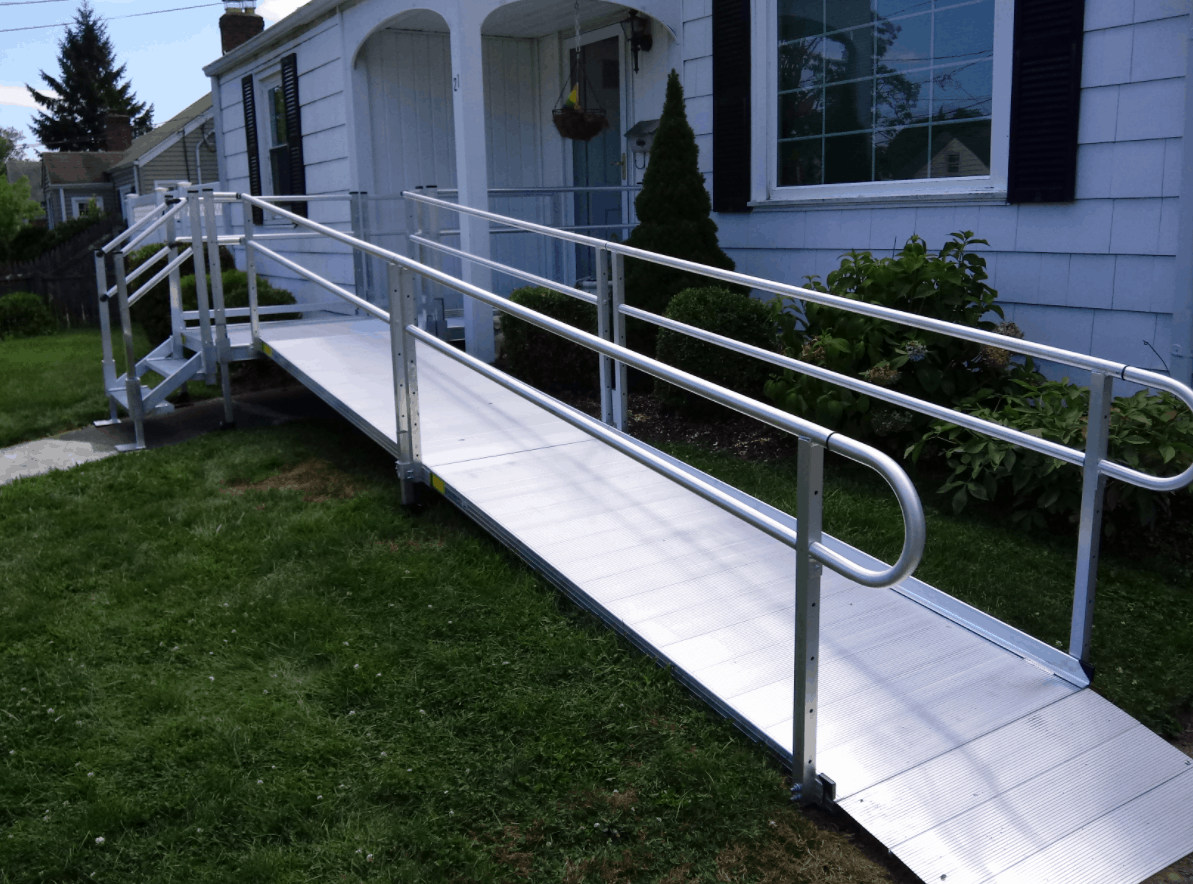 Used Wheelchair Ramp Installation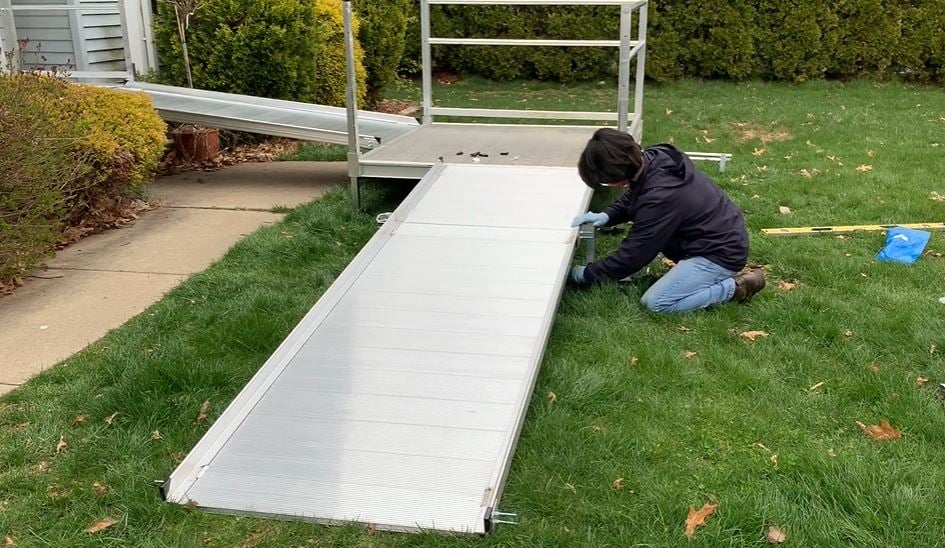 Lifeway's technicians are trained and certified to install aluminum modular ramps. They will be the ones who deliver and install it for you. Depending on the configuration, installation time is typically less than one day, with most installs taking only a few hours to be completed.
Lifeway has developed a significant number of positive relationships with customers like you. If we have the necessary equipment available in our inventory, we may be able to have your ramp installed within a day!
Used Wheelchair Ramp FAQs
Can I rent a used wheelchair ramp?
Yes, we also offer these ramps for rental for residential and commercial settings. This is a perfect option if you only need it for a few months or are in an uncertain situation. Ramps can be rented on a month-to-month basis, or you can commit to a longer period for additional cost savings.
Learn more about Lifeway's wheelchair ramp rental program.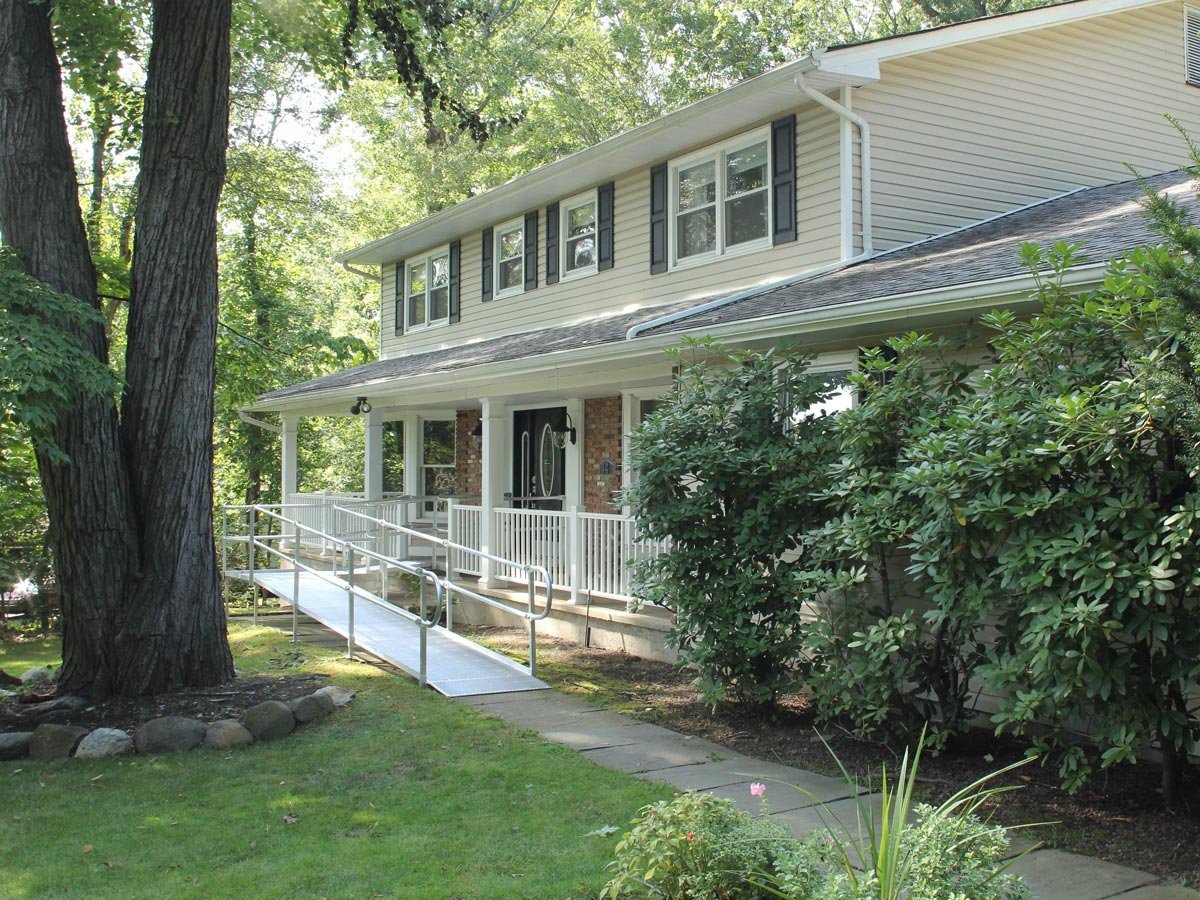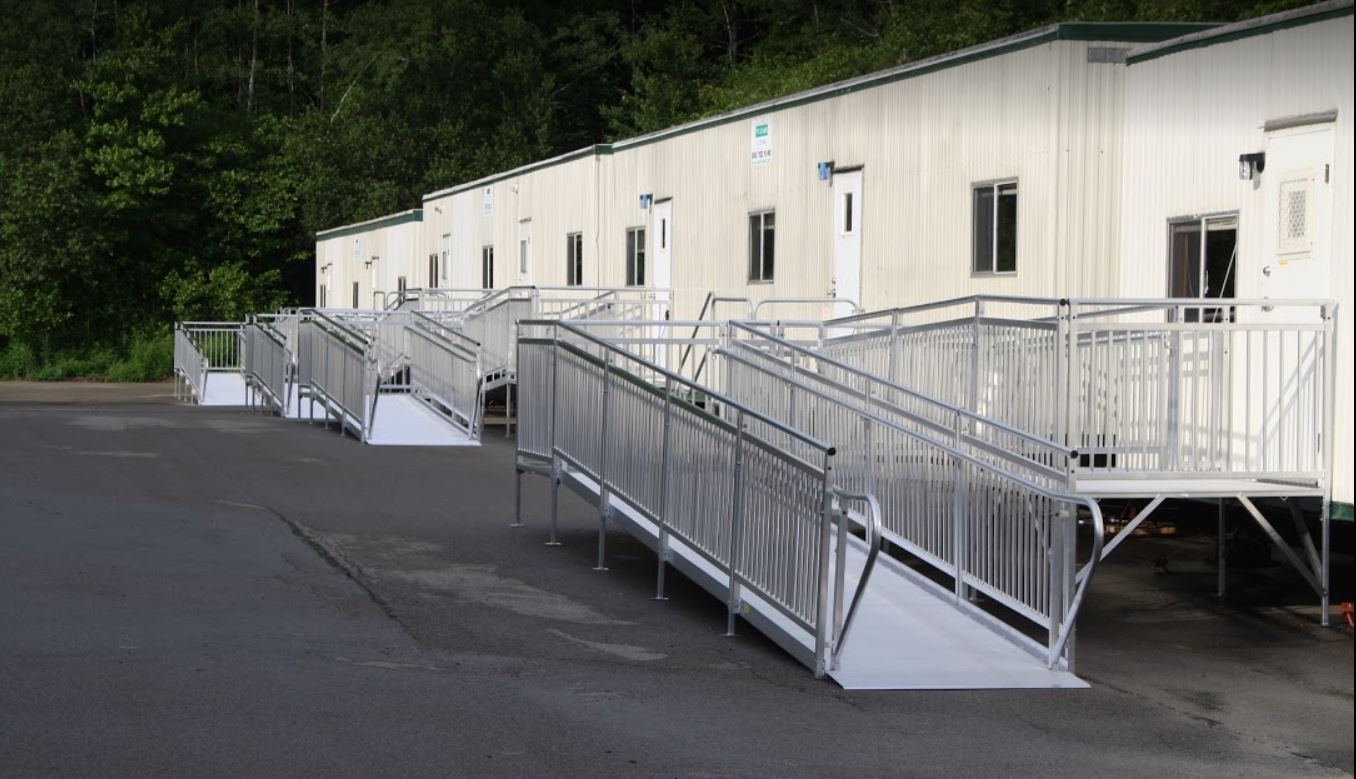 What Should I do When I no Longer Need the Ramp?
When the ramp is no longer needed, we can remove it for you and depending on the condition, we may buy it back.
Don't let a staircase, stoop, or raised entryway limit access to your home or building! Lifeway can help you find the ramp that fits your mobility needs and budget.
Contact us today to learn more about the availability and pricing of a used wheelchair ramp and to set up a FREE consultation!
---