Stair Lifts, Ramps & Accessibility Solutions for the Holidays
Posted on by Eric Rubel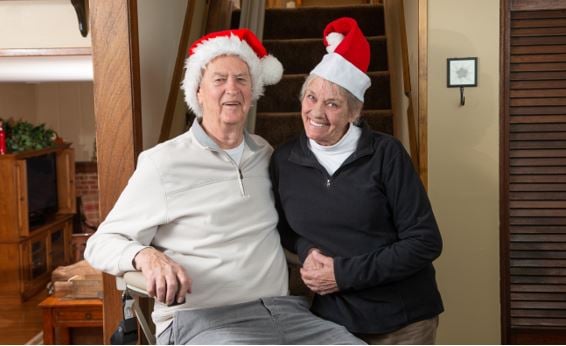 "It's the most wonderful time of the year!" The holiday season has arrived, bringing lots of joy and cheer and families and friends together for parties and gatherings.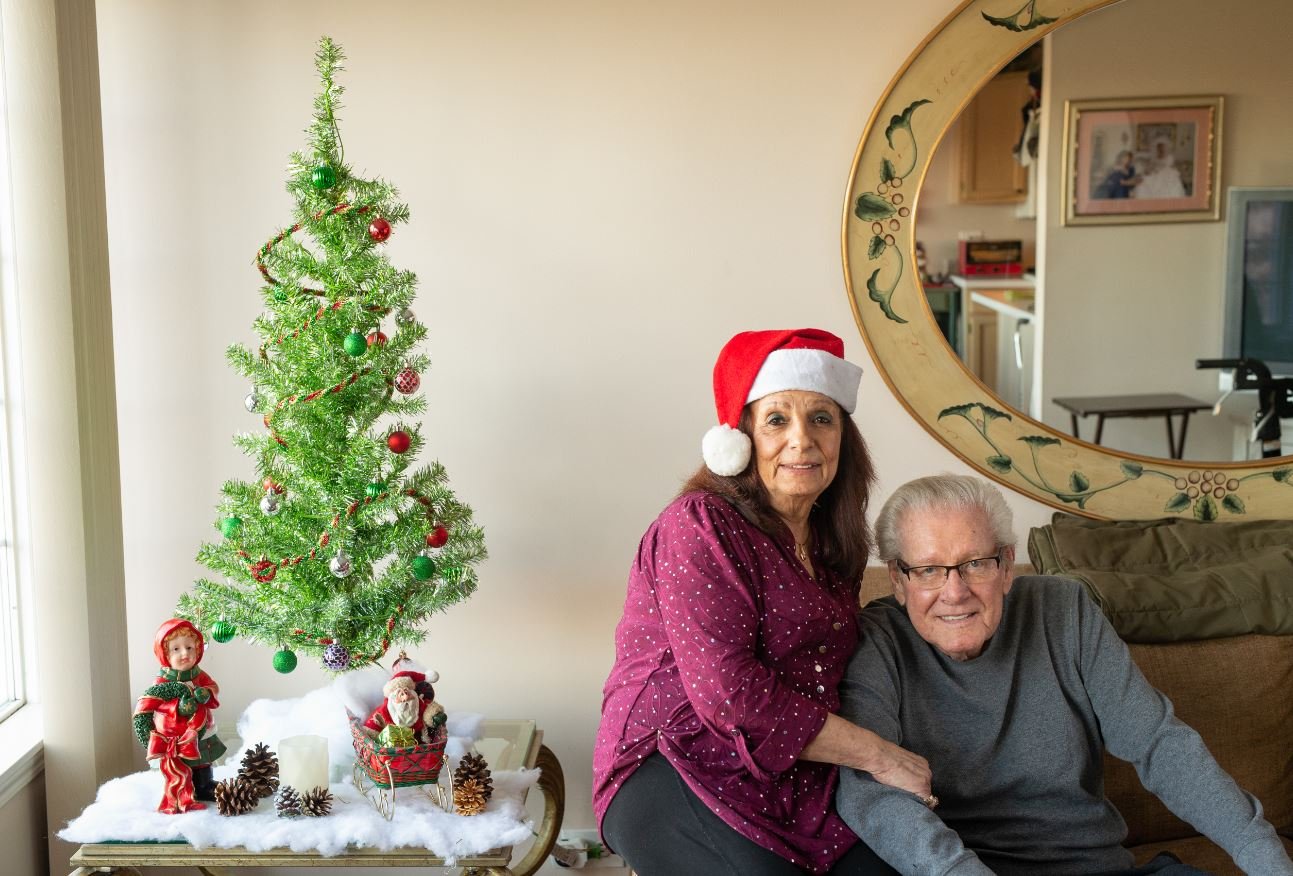 Regardless of how you are celebrating the holidays in 2022, it is important to check in with elderly family members and friends to ensure they are still able to safely get around their home. This would be an especially important question to ask to those that may have mobility challenges, chronic illness, or recent loss of balance or strength.
In this post, we will provide you with information on simple solutions that can help you or your loved ones improve safety and maintain independence in the home. These are options that can be helpful for a temporary need during the holiday season or for long-term more permanent needs.
Provide a Safe & Convenient Way to Navigate the Stairs
Getting up and down a staircase can be very difficult when balance, mobility or strength has become limited. Stairways are a place where accidents commonly happen, and those can often lead to serious injuries. Regardless if it is a staircase that leads to bedrooms and bathrooms upstairs, or laundry room in the basement, it is important to provide a safe means for navigating it.
Stair Lifts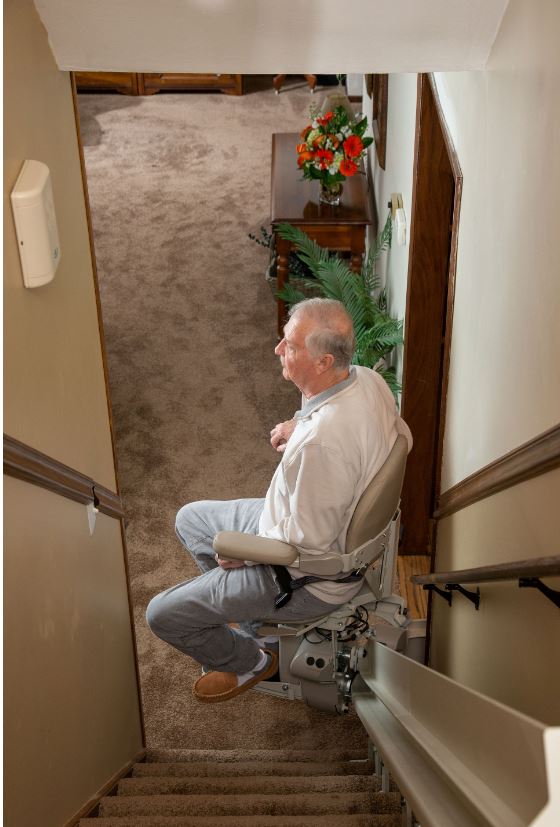 One of the simplest and most cost-effective solutions to make the stairs easier to navigate is a stair lift. It can usually be installed within a day or two if the staircase is straight, and will provide a safe way to navigate between floor levels with a push of a button. There are multiple features and options to enhance safety, and the rail is mounted to the stair treads, allowing family members to still use the stairs by foot.
Stair lifts can be installed on straight staircases, and ones that have curves, turns or landings, both indoors and outdoors. Lifeway installs all the lifts we sell and provides service after installation. We also have local showrooms at some of our locations, which allows for a "test ride" before making a purchase decision.
Improving Access to Home Entrances
Whether it is a front, garage, or patio door, there should be a safe and easy way to get in and out of the house. If you have steps going to your front door, check to make sure they are not loose or uneven. Is there adequate lighting or motion sensors? A hand rail for wobbly Uncle Walter? Fortunately, there are couple different solutions for raised entryways such as porches and decks and for smaller barriers, such as a threshold.
Modular Ramps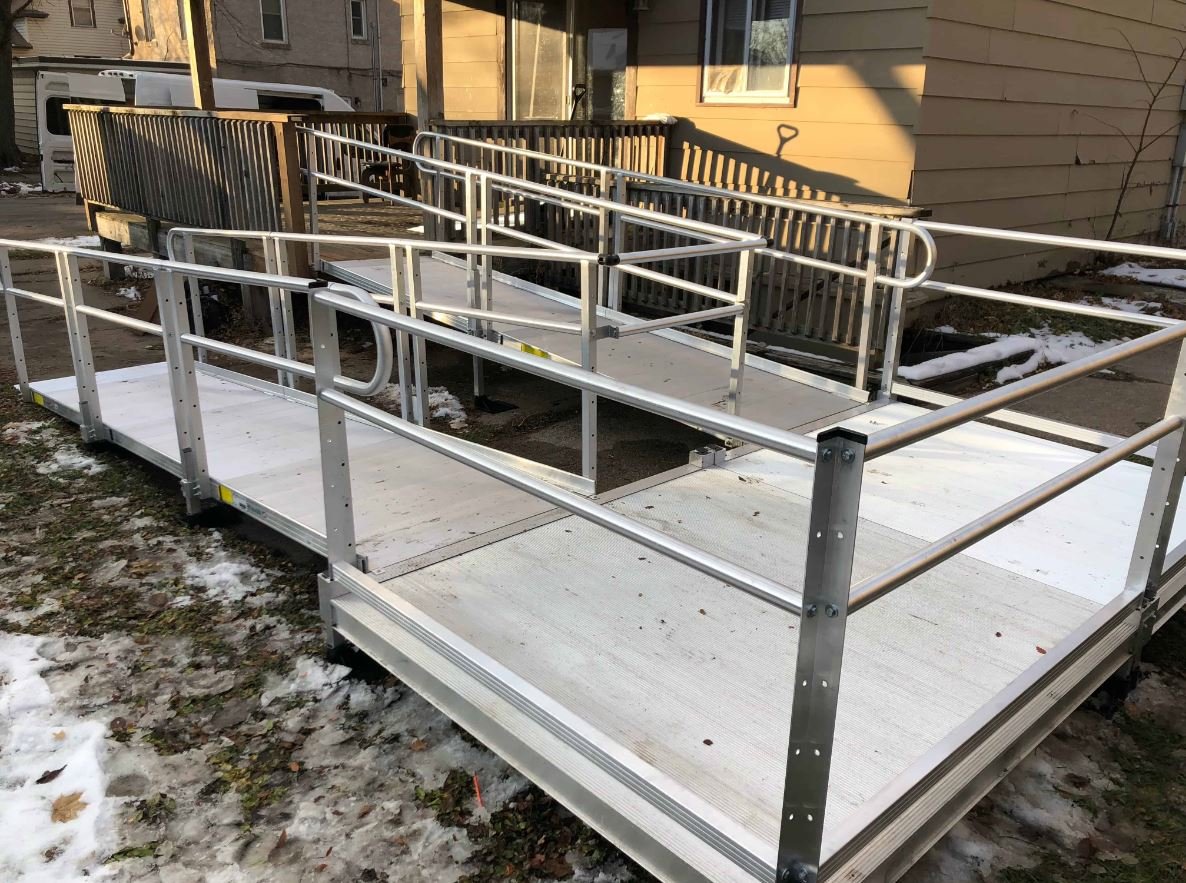 An aluminum modular wheelchair ramp is one of the most common home access solutions for wheelchair and powerchair users. There are minimal modifications required and you can have one professionally installed within days. Aluminum wheelchair ramps are customized for each home to ensure a safe entrance for the person in need.
They are also weatherproof, making it a perfect solution in the winter for the regions we serve throughout the Rocky Mountain Region, Midwest, Mid-Atlantic, Southern New England & Southeast. You can use ice melt on aluminum ramps if the only ingredient is magnesium chloride.
Learn more about maintaining your wheelchair ramp during the winter.
Wheelchair Lifts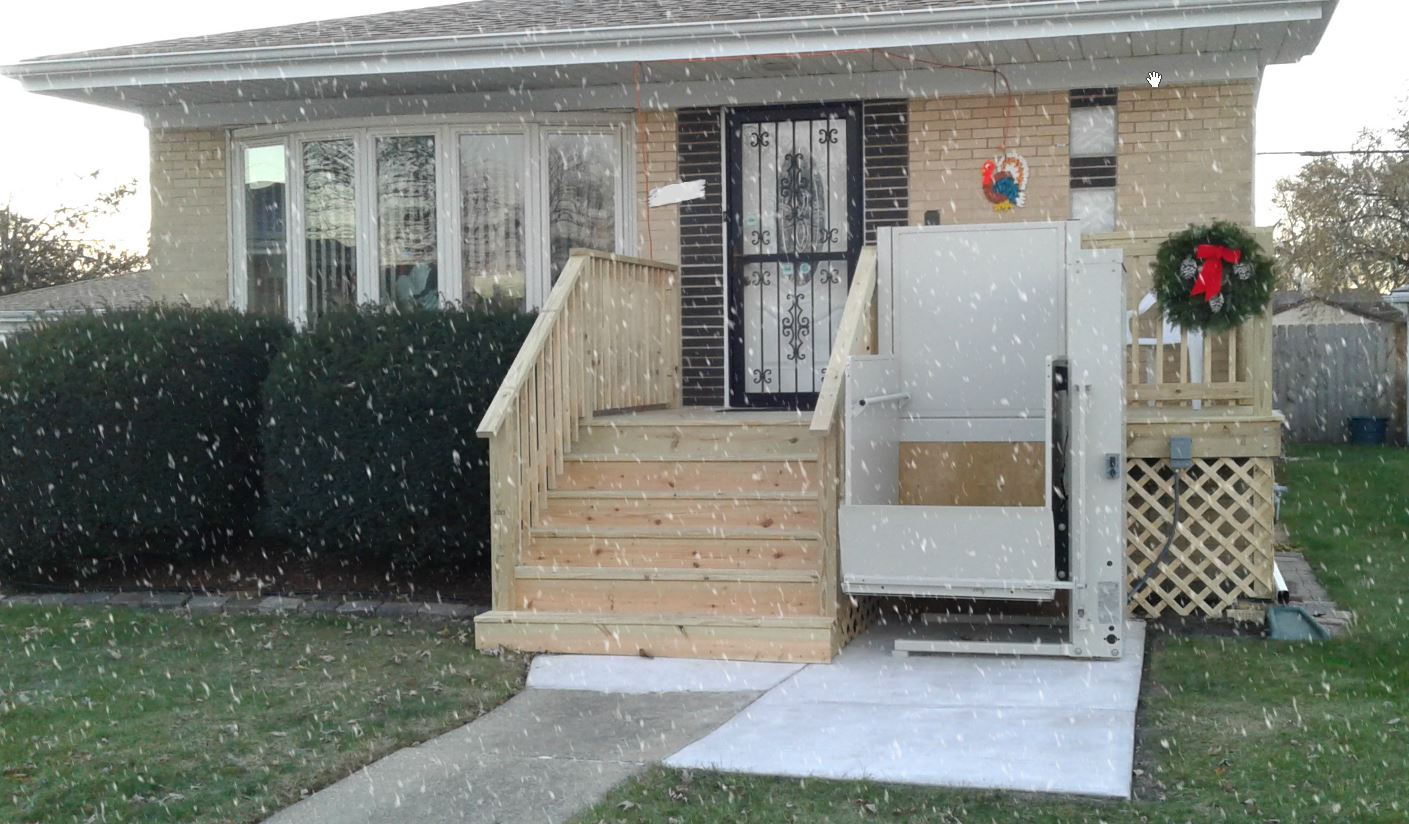 A wheelchair lift is a great option when access to a raised entrance of the home, such as a porch, is limited. They provide a simple means of access and can help wheelchair and powerchair users to gain back their independence. These types of lifts are more permanent solutions as they have a much longer turnaround time than ramps and cannot be rented.
Threshold Ramps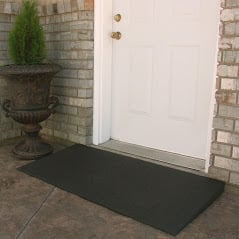 Smaller thresholds can make it difficult to access entryways for those who use wheelchairs, scooters, or walkers. It is a minimal barrier, but it still prevents the wheels of a wheelchair or walker from rolling over it with ease. There are rubber and aluminum threshold ramps that can be easily obtained to prevent a threshold from limiting safe access to your home.
Improve Safety in the Bathroom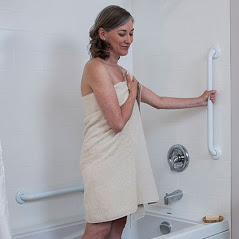 Wet floors and surfaces are common in the bathroom, which is one of the reasons it is the room in the home where most falls occur each year. Both the toilet and either bath and shower can become difficult and unsafe for people with limited mobility and/or balance issues. There are several simple solutions to improve safety, such as a built-in grab bar or safety pole (not the ones with suction cups!) that can be installed within a day.
In addition, there are larger modifications, such as a barrier free shower, and walk-in tubs. Both are long-term solutions that provide and safe and accessible way to bathe. The person's mobility needs help Lifeway's accessibility experts to determine which of the two is going to be the better solution.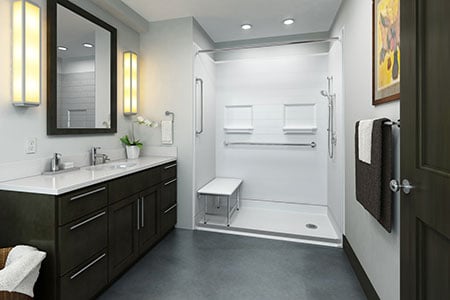 Other Ways to Improve Visitability When Family with Limited Mobility Visit for the Holidays
If you are still planning on having loved ones with limited mobility in your home to visit for the holidays, it is important to make sure your home is safe and accessible. If you are not familiar with the term, visitability refers to a home being designed or modified in a way so that relatives or others that use wheelchairs or walkers can safely visit. For those with limited mobility, even small obstructions can become a barrier to moving freely throughout the house.
Fall prevention is critical. Below are some additional ways to keep relatives safe for a visit or temporary stay and even when they return to their own home.
Keep outdoor entrances clear and open and salt and/or sand driveways and sidewalks throughout the winter
Make sure your house number can be seen from the street so guests and emergency vehicles can easily find your home
Have a grab bar or support pole added in the bathroom or anywhere else where for better balance and stability
Rent an aluminum ramp or straight stair lift for easy and safe access to your home
Remove throw rugs, especially in the bathroom
Keep stairways well-lit and clear of clutter, especially near the top and bottom landings
Remove small items and tripping hazards, such as pet toys, from the floor in main hallways and living rooms
Keep surfaces (floors, countertops, etc.) dry, especially in the bathroom
Add night lights in the bedroom and bathroom for better visibility
Rental Options for Holiday Visits or other Temporary Living Situations
A rental stair lift and or ramp is a perfect option if family members visiting for a short period of time are unable to safely use the stairs or access a raised entryway. The stair lifts and ramps that we offer for rental are used units in great condition, and availability is subject to our local warehouse's inventory.
Rental stair lifts are only available for straight staircases and must be rented for a minimum of 2-3 months. Installation and removal are covered in the initial cost and a monthly rental fee applies for both products. It also includes service provided by our own certified technicians if needed.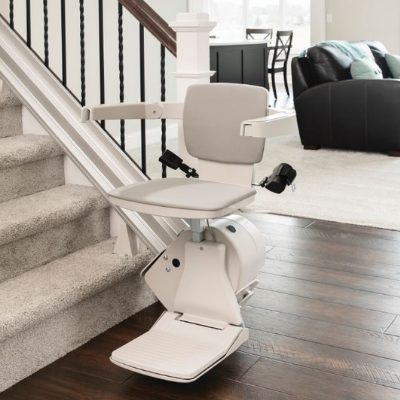 Rental Wheelchair Ramps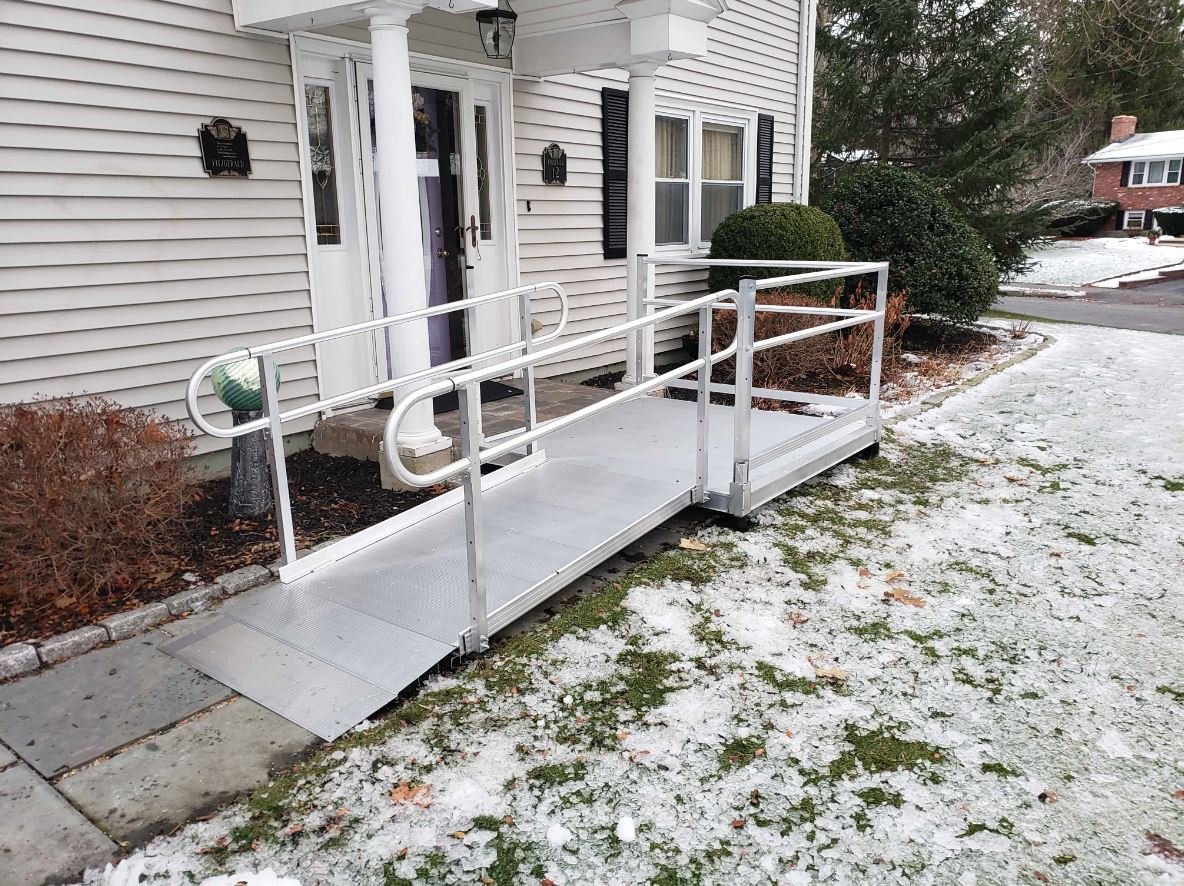 The rental wheelchair ramps that we offer are typically pre-owned aluminum modular units. They can be installed year round and are relatively maintenance free.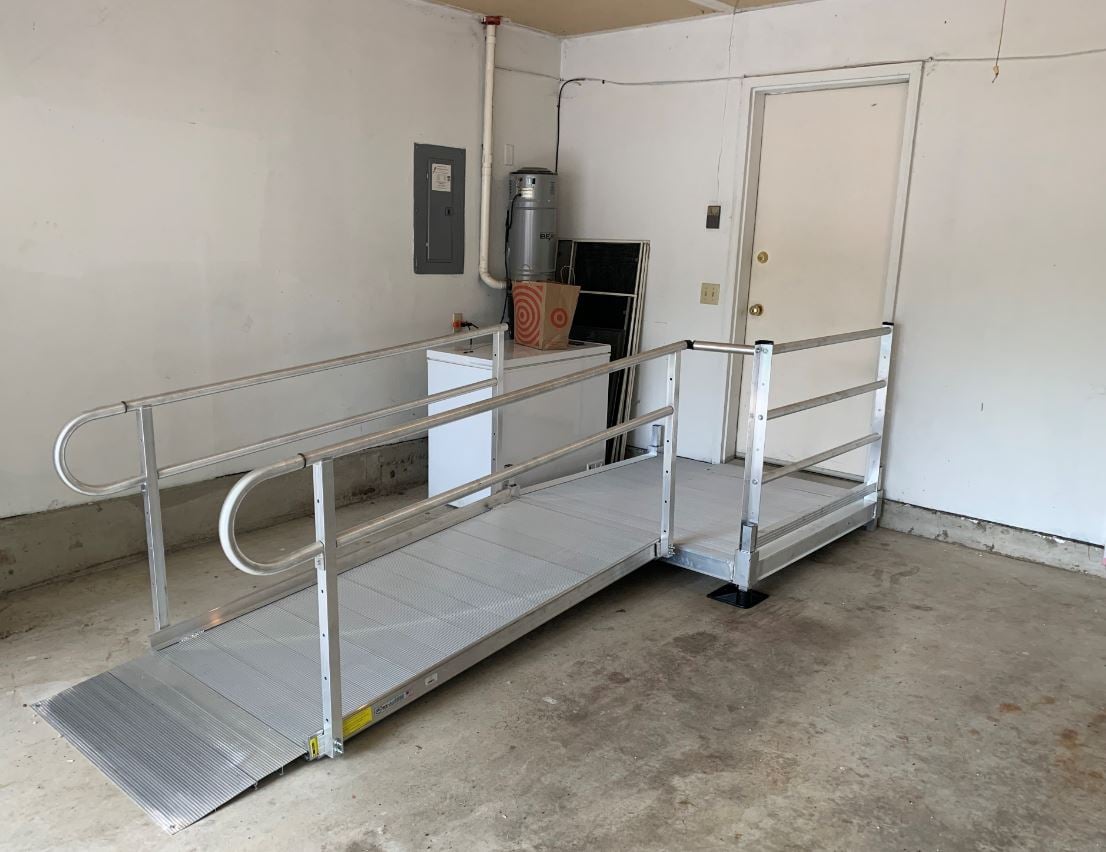 Both products are excellent solutions for temporary living situations, such as relatives visiting for the holiday season. If it turns out that the lift or ramp is needed for a much longer period (more than 6 months) we offer a rent-to-own purchase option!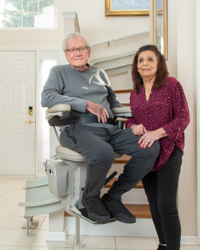 Many of these solutions are very affordable and can go a long way in improving a relative's independence and peace of mind during the holiday season and in the future.
Contact us to learn more about the accessibility solutions and tips that were covered in this post or to set up a free remote or in-home no contact consultation.
We hope you and your family have a safe, happy, and healthy holiday season and joyful new year!
---
---