12 Tips To Prevent Falls in the Bathroom
Posted on by John Burfield
Falls are a hazard that the elderly and people with mobility issues face every day – and the majority of falls happen in the bathroom. In fact, the Centers for Disease Control and Prevention (CDC) has declared the bathroom the most dangerous room in the house for older adults.
But with some modifications, the bathroom can be a safe space for everyone, regardless of their mobility. Below are some helpful tips and/or ways for increasing safety and preventing falls in the bathroom at home.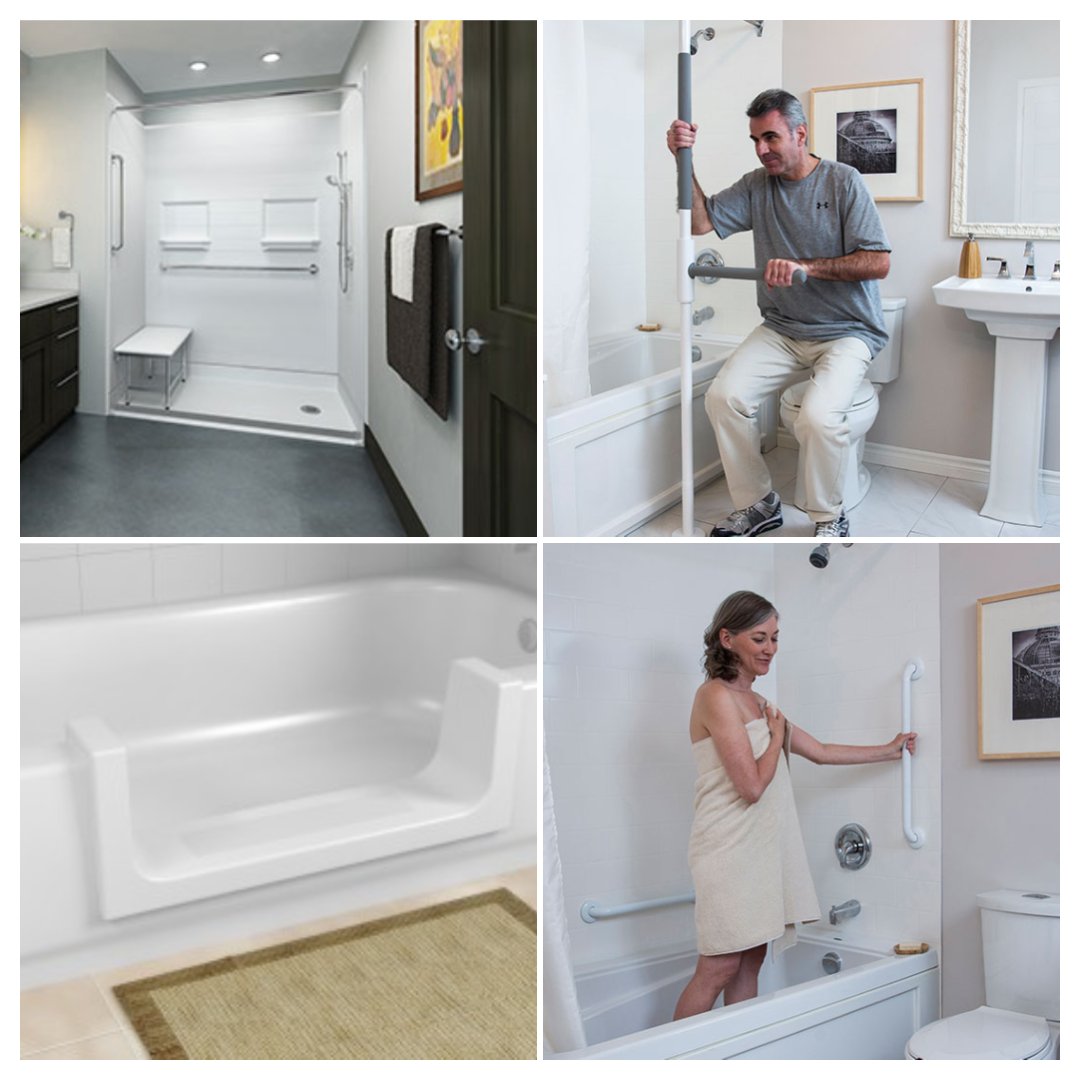 12 Tips to Improve Safety & Prevent Falls in the Bathroom
1. Brighten Up
Good lighting can help reduce disorientation and falls in the bathroom. Upgrade to light bulbs with more lumens, and, if necessary, install additional lighting fixtures. For nighttime visits, an illuminated switch can be helpful, while a nightlight in the hallway can make the trip easier to navigate.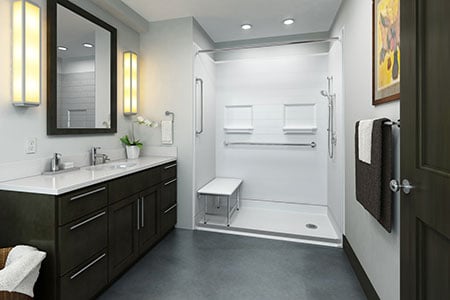 2. Throw Out the Throw Rugs
While throw rugs are a bathroom standard, they also pose a serious tripping hazard. Getting rid of them entirely is the safest option, but if you do opt to keep a rug in the bathroom, make sure it is secured with a non-slip backing.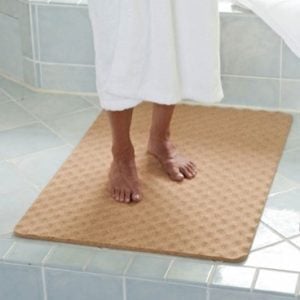 3. Keep All Surfaces Dry
The smooth, hard surfaces found in bathrooms are especially dangerous when wet. To avoid slips and falls, keep the bathroom floor and countertops dry, wiping them down after showers.
4. Keep it Unlocked
A lock on the bathroom door offers a feeling of privacy – but if a fall or injury occurs, time is of the essence, and a locked door can keep you from getting help to your loved one or them from getting from you. 
5. Put Non-Slip Mats in the Shower
A single non-slip tub mat is the safest option for improving traction. Just be sure to keep the mat clean, wiping and drying it after each use, as mold or soap scum build-up can make them slippery.
6. Add Grab Bars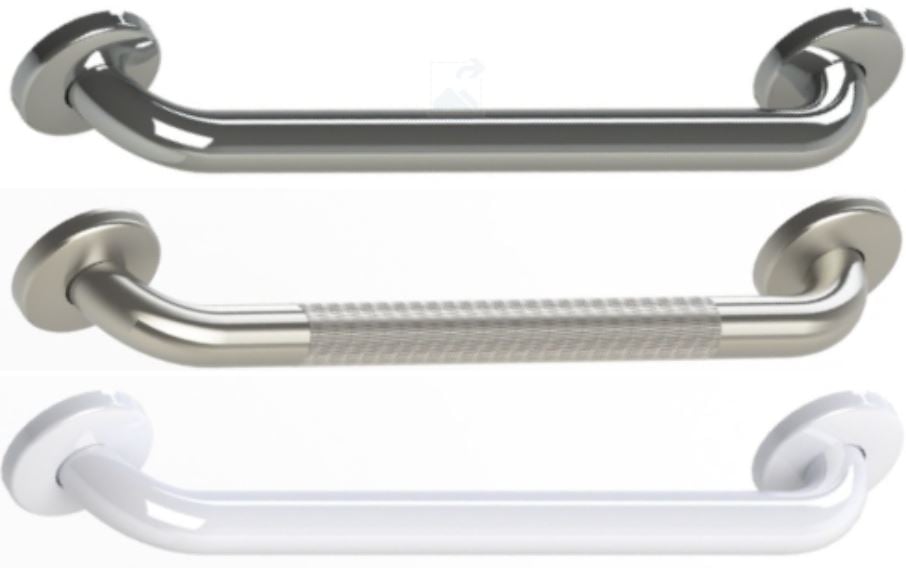 Weight-bearing grab bars and hand railings should be added alongside the toilet and both inside and just outside of the shower. These make transfers (from sitting to standing, etc.) easier and safer. Grab bars come in a variety of colors and styles to match any bathroom, but you should also look for rust-free options with a non-slip texture.
7. Use a Bath Chair
Bath chairs allow you to sit higher in the tub so it's easier to perform some bathing tasks. Bath chairs are waterproof, and they have anti-slid feet or suction cups to keep them in place. These bathroom safety product can even come with arm rests, seat backs and even cushioned seats for some models if that's what you prefer
8. Add a Bench or Swivel Seat
A shower bench or swivel seat allows your loved one to "slide" into and out of the tub while in a seated position. Bathing can then be done while comfortably seated, therefore requiring less exertion from both the user and the caregiver.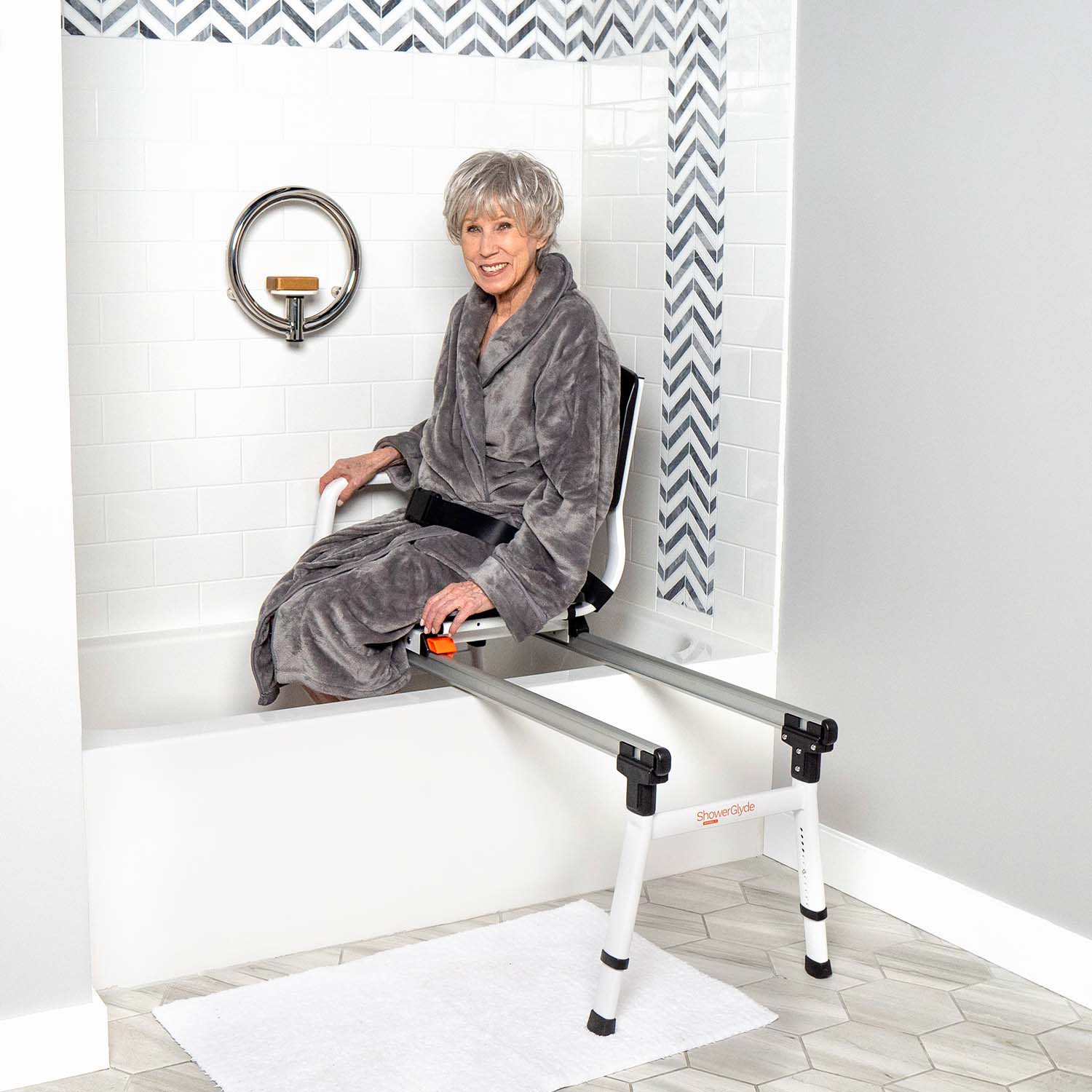 9. Raise the Seat
In conjunction with grab bars, a 4" or 5" toilet seat riser can make using the bathroom an easier and safer experience for those with limited mobility. It makes it easier to get on and off of the toilet and lessens how far you'll need to bend to sit down on the seat.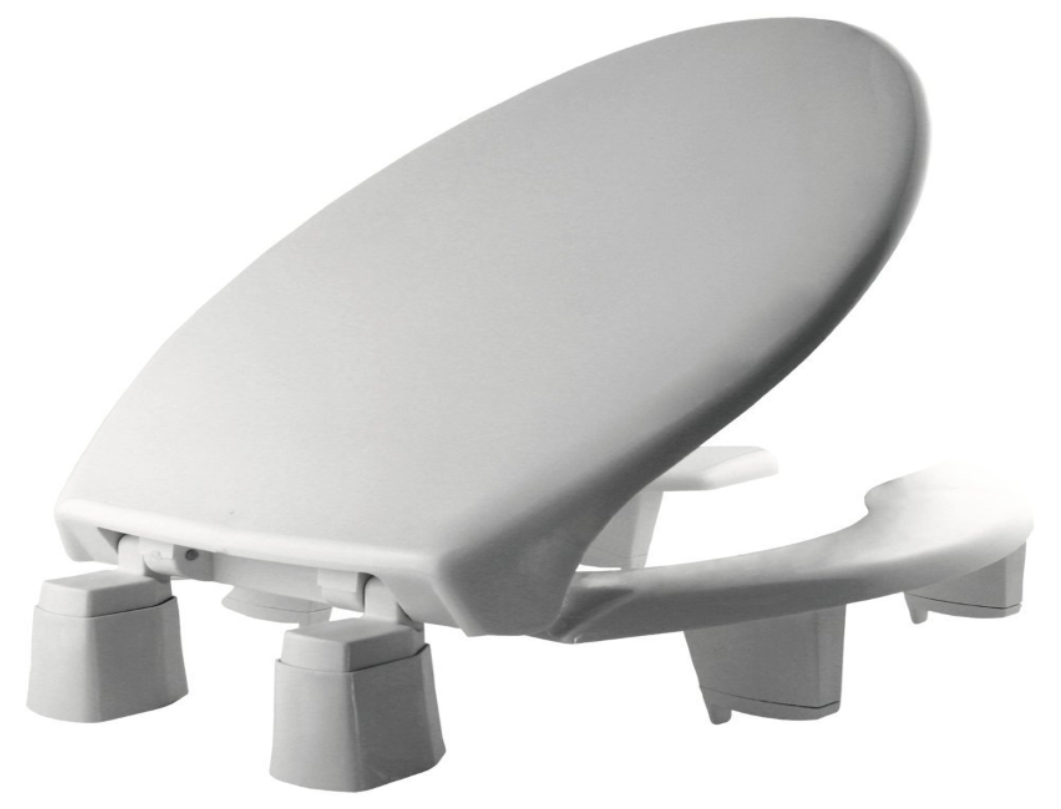 10. Make Help Accessible with a Push of a Button
Installing a medical alert system in the bathroom – or even just a phone – increases the chance of your loved one being able to call for help if a fall occurs. This is especially valuable for seniors or people with disabilities who live alone.
11. Consider a Handheld Shower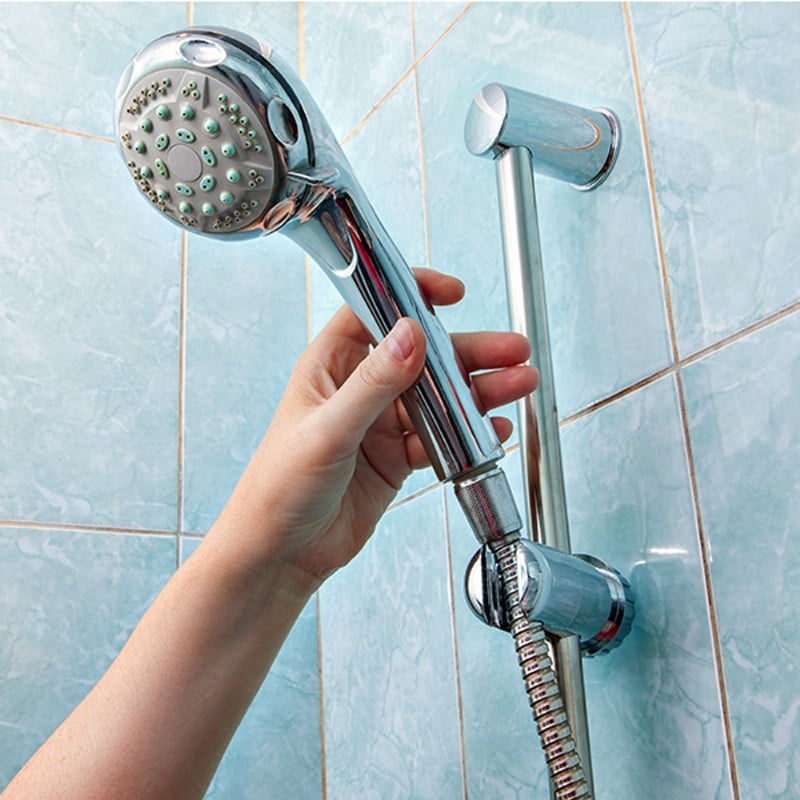 Changing your old attached shower head to a handheld shower means you can easily wash yourself in your bathtub, even while sitting in a chair, and is a good way to make your bathtub safer. Handheld showers are typically a couple hundred bucks and may required some help from a handyman for installation.
12. Upgrade to a Barrier-Free Shower or Walk-In Tub
For the ultimate in bathroom accessibility, consider a shower or tub renovation. Walk-in tubs are available for those with limited mobility, while barrier-free showers allow wheelchair users to roll directly in. Many options are available to fit virtually any needs, space, and budget. Some Lifeway locations offer full European style bathroom remodels.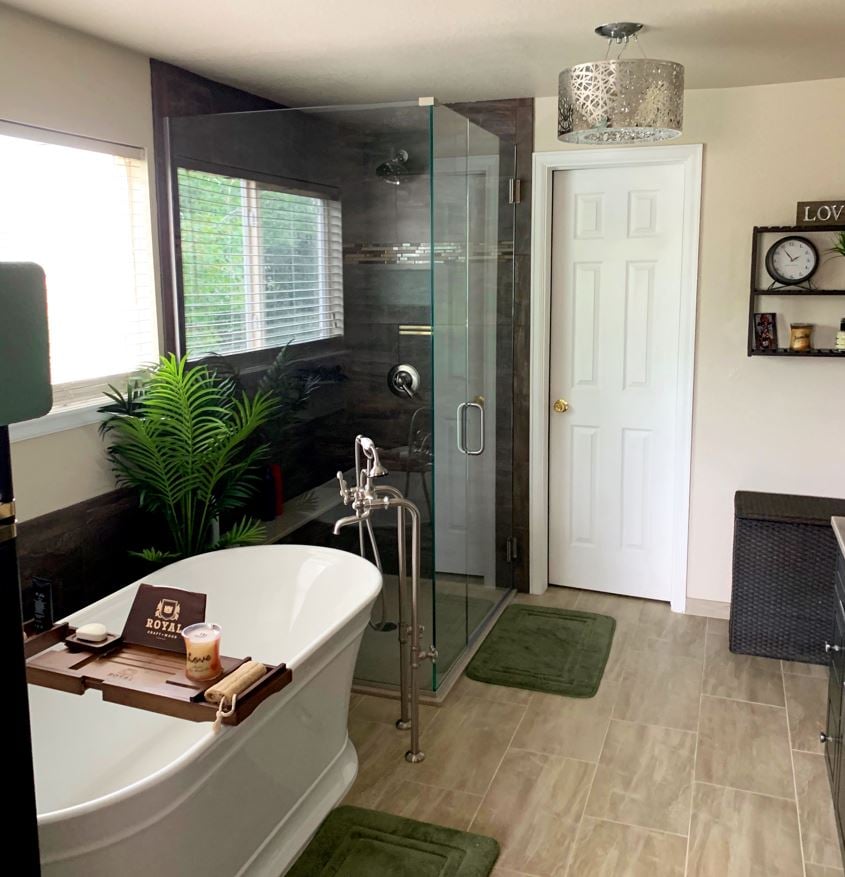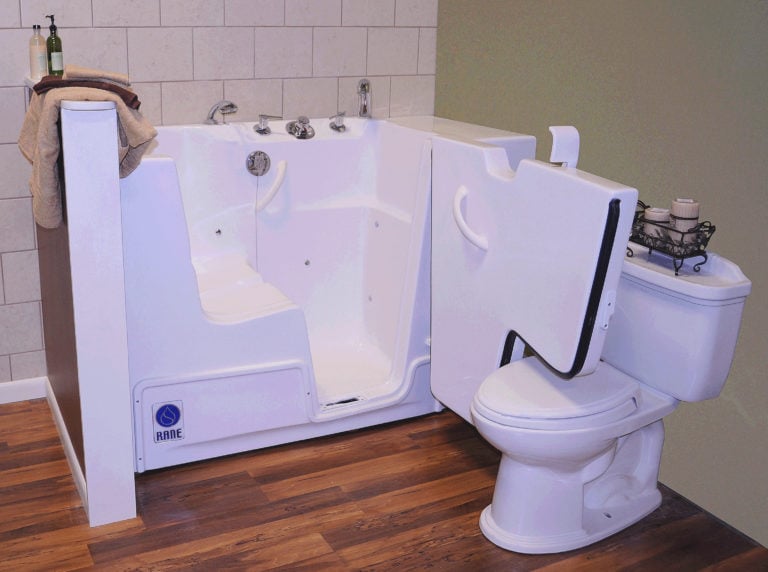 How safe is your bathroom? Lifeway Mobility can help make sure nothing gets overlooked – contact us for a free, no-obligation evaluation of your bathroom and the rest of your home to reduce the risk of a fall.
Further Reading:
If you're interested in learning more about preventing falls not only in the bathroom but throughout the entire home, our infographic on home safety is a great place to start!
---
---