Webinar Recording: Safety at Home for Individuals Living with Dementia
Posted on by Amy Finke

Watch the October 27th Webinar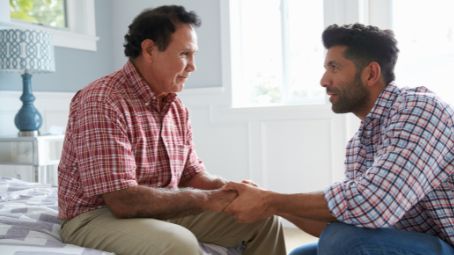 Date / Time
Thursday, October 27th
1pm-2pm Eastern Time
Julie McMurray of the Alzheimer's Association and Amy Finke of Lifeway Mobility will explain how dementia affects a person's safety awareness, explore home modifications to support independence, and provide helpful resources.
See CEU Eligibility details below.
---
COURSE OBJECTIVES
Upon completion of this course, the participant will be able to:
Discuss cognitive and physical changes to brain and body from Alzheimer's Disease and Dementia ad how these changes affect safety.
Identify steps to reduce the risk of wandering.
Discuss strategies for a safe lifestyle and dementia-friendly environment.
Discuss key benefits of home modifications for a person with dementia.
Identify common environmental modifications used to access and navigate throughout the home.
Define the basic requirements and considerations for access ramps.
Discuss best uses and space considerations for stairlifts.
Describe methods and tools used to increase safety and prevent falls for clients transferring in the bathroom.
---
Who Should Attend?
Case Managers
Social Workers
Discharge planners
RNs
LPNs
Care Managers
OTs
PTs
---
*CEU Eligibility
IMPORTANT: To request a Certificate of Completion for one Continuing Education credit, an attendee must attend the entire presentation and provide a current email.
Individual registration and attendance with your email address is required to be issued a Certificate.
VGM Education is authorized by IACET to offer CEUs for this program and will provide a Certificate of Completion for this 1 hour course. VGM Education is an approved CEU provider (by the Illinois State Boards - IDFPR) for the following:
RN and LPN: CA, CO, CT, DE, IL, IN, KS, MA, MD, MN, MO, NC, OH, PA, RI, SC, TX, UT, WI, WY
OT: CO, CT, IL, KS, MA, MN, MO, NC, NH, OH, PA, RI, SC, TX, UT, WI, WV, WY
PT: CO, CT, DE, IL, IN, KS, MA, MN, MO, NC, NH, PA, RI, SC, UT, VA, WY
SW: This program is Approved by the National Association of Social Workers (Approval #886887356-2080) for 1 continuing education contact hour.
Note for SW in the State of MN: Lifeway is registered with the MN Board of Social Work as an approved CE provider (CEP #2298) and will issue MN Social Worker CEU certificates directly to those who qualify.
For other states, please check with your licensing board. If your state does not accept these accreditations, we can provide a certificate of completion that you can submit to your licensing board for consideration for approval.
---
Meet the Presenters: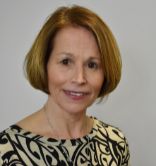 Julie McMurray, MA, LSW, LMHC, CDP
Alzheimer's Association, Massachusetts/New Hampshire
Senior Manager Central MA Region & Community Outreach

Julie McMurray is a Licensed Mental Health Counselor receiving a Master of Arts in Counseling at Oakland University, Rochester, Michigan. Julie is also a Licensed Social Worker and Certified Dementia Practitioner with approximately 29 years working with individuals with Alzheimer's disease and their families. Julie has worked in various settings, including a nursing home, assisted living facility, adult day health center and a community-based agency.
Currently serves as a Senior Manager for the Central MA Region & Community Outreach of the Alzheimer's Association, Massachusetts/New Hampshire Chapter for the last 19 years. Julie facilitates trainings and educational programs for family caregivers, people with Alzheimer's, professionals and manages volunteers in the Central MA Region. Julie oversees the 13 community partnerships in Massachusetts that help to extend the reach of the Alzheimer's Association throughout Massachusetts through awareness and education.
In her current role, Julie collaborates with service providers and community leaders on providing outreach and increasing awareness about Alzheimer's disease and dementia.
Julie also serves as Chairperson for the Health Technologies Program Advisory Council at Assabet Valley Regional Technical High School in Marlborough MA, the first Dementia Friendly High School in Massachusetts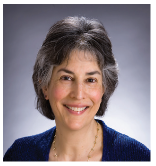 Amy Finke, CAPS, CEAC
Lifeway Mobility
VP of Business Development
Amy has been helping clients with home safety and accessibility solutions for more than 10 years. Before joining Lifeway, she owned Sugar Hill Building & Design which specialized in home modifications for seniors and those with special needs.
Leveraging her experience and law degree, she regularly collaborates with her elder law and special needs attorneys, health care providers, clinicians, and geriatric care managers to meet the home modification needs of their clients.
---