Webinar Recording: Accessibility/Safety Solutions Available Under MN Waivers
Posted on by Eric Rubel
Watch the September 28th Webinar
Course Questions
We will provide answers to the following questions during the webinar:
What are common home accessibility modifications covered by the waiver?

What are the differences between solutions offered by providers?

What stairlift option should we approve for our client's split entry?

What do providers need from me for better client outcomes?

When do you consider a walk-in tub vs. a shower?

Why is a home evaluation important?

How do you compare ramp quotes?
Key Objectives
Upon completion of this course, the participant will be able to:
Describe the fundamentals and importance of a holistic home evaluation.

Identify the key differences between types of access ramps.

Discuss basic features of stairlifts & available options to accommodate the user.

Describe simple, cost-effective bathroom safety alternatives to renovating.

Discuss benefits of an accessible shower vs a walk-in tub.
Identify options for safe transfers for individuals and their care providers
---
Who Should Attend?
Case Managers
Social Workers
Discharge planners
RNs
LPNs
Care Managers
OTs
PTs
---
CEU Eligibility
IMPORTANT: To request a certificate of attendance for one Continuing Education credit, an attendee must attend the entire presentation and provide a current email and phone number.
Individual registration with your email address is required to be issued a certificate of completion.
VGM Education is authorized by IACET to offer CEUs for this program and will provide a certificate of completion for this 1 hour course. VGM Education is an approved CEU provider for the following:
RN and LPN: MN & WI
OT: MN & WI
PT: MN
SW: MN
---
Meet the Presenter: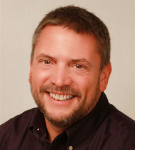 Blair Ferguson, CAPS, CEAC
Lifeway Mobility
MN VP of Sales
Blair is the VP of Sales for Lifeway Mobility in Minnesota, a leading provider of accessibility equipment, such as stair lifts, wheelchair ramps, and transfer aids. Blair has over 31 years of experience and expertise helping clients with home safety and accessibility solutions.
Prior to joining Lifeway Mobility, Blair owned a specialized construction company focused on designing and constructing home modifications for seniors and those with mobility issues mostly under MN Waivers. He is a Certified Aging in Place Specialist, Certified Environmental Access Consultant, MN Licensed Accessibility Specialist, MN Residential Contractors License and MN Limited Masters Elevator License. In addition, Blair was a past Critical Care, 911, flight Paramedic and held a MN Realtors License.
Lifeway Minnesota Locations
Minneapolis - serving greater Minneapolis/St. Paul Metro area & western WI
Rochester, MN -- serving greater Rochester, southeastern MN, and greater La Crosse & Eau Claire, WI
St. Cloud, MN -- serving greater St. Cloud and the surrounding areas in central MN
---