Lifeway Danielson
Serving Connecticut and Rhode Island
For over 30 years, the founder of Freedom Lifts, LLC (now Lifeway Mobility Danielson) has been at the heart of the stair lift and elevator industry, professionally installing and servicing lifts in homes and businesses. The company was founded in 2005 to provide customers with a simple way to find the highest quality elevators, stair lifts, wheelchair lifts, and dumbwaiters.
Location:
666 Upper Maple Street, Unit D
Danielson, CT 06239
Tel: (860) 774-0736
Hours:
M-F, 8:00 am – 4:30 pm
Please call ahead for assistance.
Top-tier lift products for your lifestyle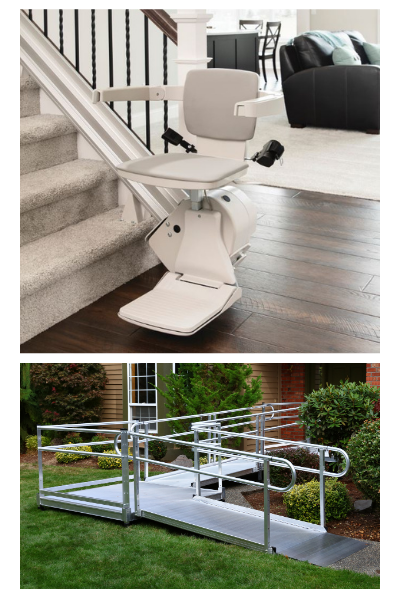 We evaluated available products on the market, and chose a select line of products that offer:
Convenience: Why carry laundry down multiple flights of stairs? With a simple lift installation in your home, struggling with heavy loads can become a thing of the past.
Style: With a wide range of modern styles, colors, and finishes available for most of our products, we have the right combination to match your personal taste and your home's décor.
Utility: These products weren't made just for looks. They can stand up to all the needs of your everyday life – whether you live alone and need a helping hand or are looking for a solution for a large (and growing!) family.
Safety and Reliability: With robust safety features that come standard on all of our lift products, you can rest easy knowing your lift will work smoothly – even if the power goes out.
Accessibility: Our range of products are flexible enough for virtually any home. So whether you have an aging parent who wants to remain safe at home or a loved one with limited mobility, we can provide solutions to make your whole home easily accessible.
Lifeway Danielson is proud to offer U.S.-made products backed by a worry-free warranty. We provide installation for all products in Connecticut and Rhode Island, and additionally offer stair lift installation in Massachusetts. All of our installation staff are factory-direct trained and licensed by the State Department of Consumer Protection and the State of Rhode Island Department of Labor.
Find the products that will enhance your home and improve your life.
Contact us now to set up a FREE in-home evaluation and demonstration.
---