How Long Will a Stair Lift Last?
Posted on by John Burfield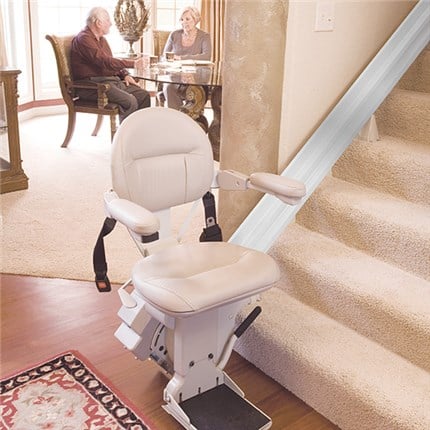 With the typical cost for a straight rail stair lift ranging between $2,200-$5,000, and much higher for a curved stair lift, many people want to know how long their unit is going to last
While it is impossible to say exactly how long your unit will work properly, a safe assumption is about 10 years. However, this time frame can vary based on several factors:
Workload or amount of daily use
User's weight
Incline of the stairs
Quality of the stair lift
Preventative maintenance
Stair lift model selected
Type of rail - straight or curved
Location of the unit - inside or outside of the home
A stair lift that has light use such as 2 to 4 trips a day will last longer than a unit that experiences heavy use. It is also important that users adhere to the operation manual and weight capacities for the lift that they purchased.
The quality of the stair lift can make a difference too. Brands such as Bruno and Savaria will typically stand up to regular use better than lower-cost models.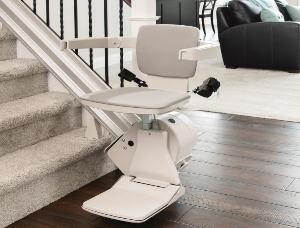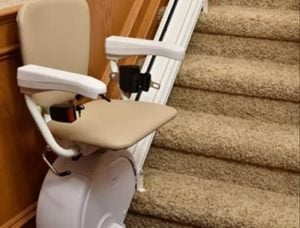 Most qualified providers are factory trained and will offer preventative maintenance plans for stair lifts that they install. When choosing a provider, look for somebody that offers service after the lift is installed and provides a robust product and labor warranty. It's smart to ask for recommendations from family, friends, or healthcare providers as they may know of qualified dealers. It can also be helpful to read reviews about the stair lift dealers that serve your area.
It also a good idea to contact your provider if you notice any issues such as an unusually loud or bumpy ride. These are not typical and require a proper inspection. They can also sometimes be prevented by scheduling an annual maintenance visit (most manufacturers recommend that your lift be serviced once a year for best performance).
Common preventative maintenance checks from Lifeway Mobility include:
Cleaning and lubricating the track
Checking moving parts such as swivel seats and armrests for loose parts or bolts
Checking batteries – replace every 1 to 3 years with heavy use and 3 to 5 years with light use
Checking tracks, gears and/or rollers to make sure they are working properly
Checking mounting bolts to ensure they are tight
Final Thought
While the stair lift workload will vary for each user, choosing a quality lift with high customer satisfaction ratings and scheduling regular preventative maintenance checks from a qualified provider are two great ways to extend the life of your stair lift.
---
---