Home Access CEU Webinar Nov 17th 2021
Posted on by Amy Finke
Virtual CEU* Event: Modifications for Home Accessibility
Wednesday Nov 17, 2021

1:00 pm Eastern Time / 10 am Pacific Time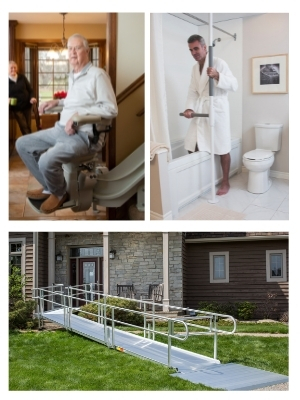 This webinar will cover the basics of modifications for home accessibility and answer questions including:
What are common home accessibility modifications?
Why do they matter?
Are they worth the cost?
Who needs them?
How do you know?
Why is a home evaluation important?
What are some types of evaluations?
What funding sources are available?
Individual registration with your email address is required to be issued a certificate of completion.
COURSE OBJECTIVES
Upon completion of this course, the participant will be able to:
Discuss key benefits of home modifications for Aging-in-Place.
Describe the purpose of Home Environmental Assessments.
Identify common environmental modifications used in the home.
Define the basic requirements and considerations for access ramps.
Discuss best uses and space considerations for stairlifts.
Describe methods and tools used to increase safety and prevent falls for clients transferring in the bathroom.
Who Should Attend?
Case Managers
Social Workers
Discharge planners
RNs
LPNs
Care Managers
OTs
PTs
CEU Eligibility
Individual registration with your email address is required to be issued a certificate of completion.
*CEUs: VGM Education is authorized by IACET to offer CEUs for this program and will provide a certificate of completion for this 1 hour course. VGM Education is an approved CEU provider (by the Illinois State Boards - IDFPR) for the following:
RN and LPN: CA, CT, DE, IL, IN, MA, MD, MN, NC, OH, PA, RI, SC, WI
OT: CT, IL, MA, MN, NC, OH, PA, RI, SC, WI
PT: CT, DE, IL, IN, MA, MN, NC, PA, RI, SC
SW: CT, IL, IN, MA, MD, MN, NC, RI, SC
For other states, please check with your licensing board. If your state does not accept these accreditations, you can submit your certificate to your licensing board for consideration for approval.
Meet the Presenters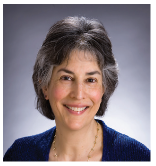 Amy Finke
CAPS, CEAC
Lifeway Mobility
VP of Business Development
Amy has been helping clients with home safety and accessibility solutions for more than 10 years. Before joining Lifeway, she
owned Sugar Hill Building & Design which specialized in home modifications for seniors and those with special needs.
Leveraging her experience and law degree, she regularly collaborates with her elder law and special needs attorneys, health care providers, clinicians, and geriatric care managers to meet the home modification needs of their clients.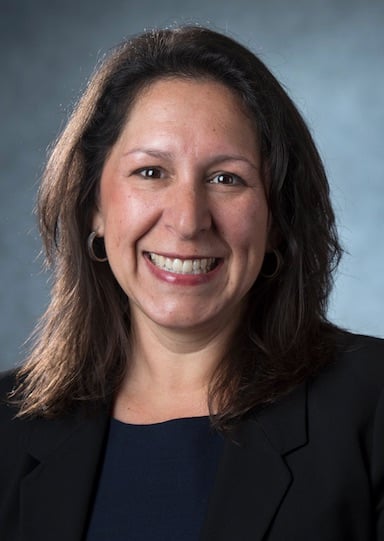 Tracy Van Oss
DHSc, MPH, OTR/L, FAOTA, SCEM
Quinnipiac University
Professor
Dr. Tracy Van Oss is a clinical professor in the Occupational Therapy Department at Quinnipiac University and has worked in home care for 20+ years.
She is a Community Health Education Specialist (CHES), has an AOTA Specialty Certification in Environmental Modification, has a certificate in experiential education from the National Society for Experiential Education (NSEE), and is a Certified Healthcare Simulation Educator (CHSE).
Please be sure to register in advance and feel free to send us any questions that you'd like us to address during the webinar in the "Questions & Comments" box on the registration form!
---