Can I Test Ride a Stair Lift Before Buying It?
Posted on by John Burfield
For many people with limited mobility, adding a stair lift to their home can be a life-changing event. They no longer need to worry about the challenge of climbing the stairs and the impact it had on their daily lives. It can also alleviate a lot of worry about how they were going to keep living independently in the house they love.
However, with a typical cost of $2,200 to $5,000 for a new straight rail stair lift including professional installation, many customers want to know if they can try one out before purchasing or renting a unit. It is a significant purchase and they would like to experience for themselves what it is like to get on and off, take a ride, and operate the chair.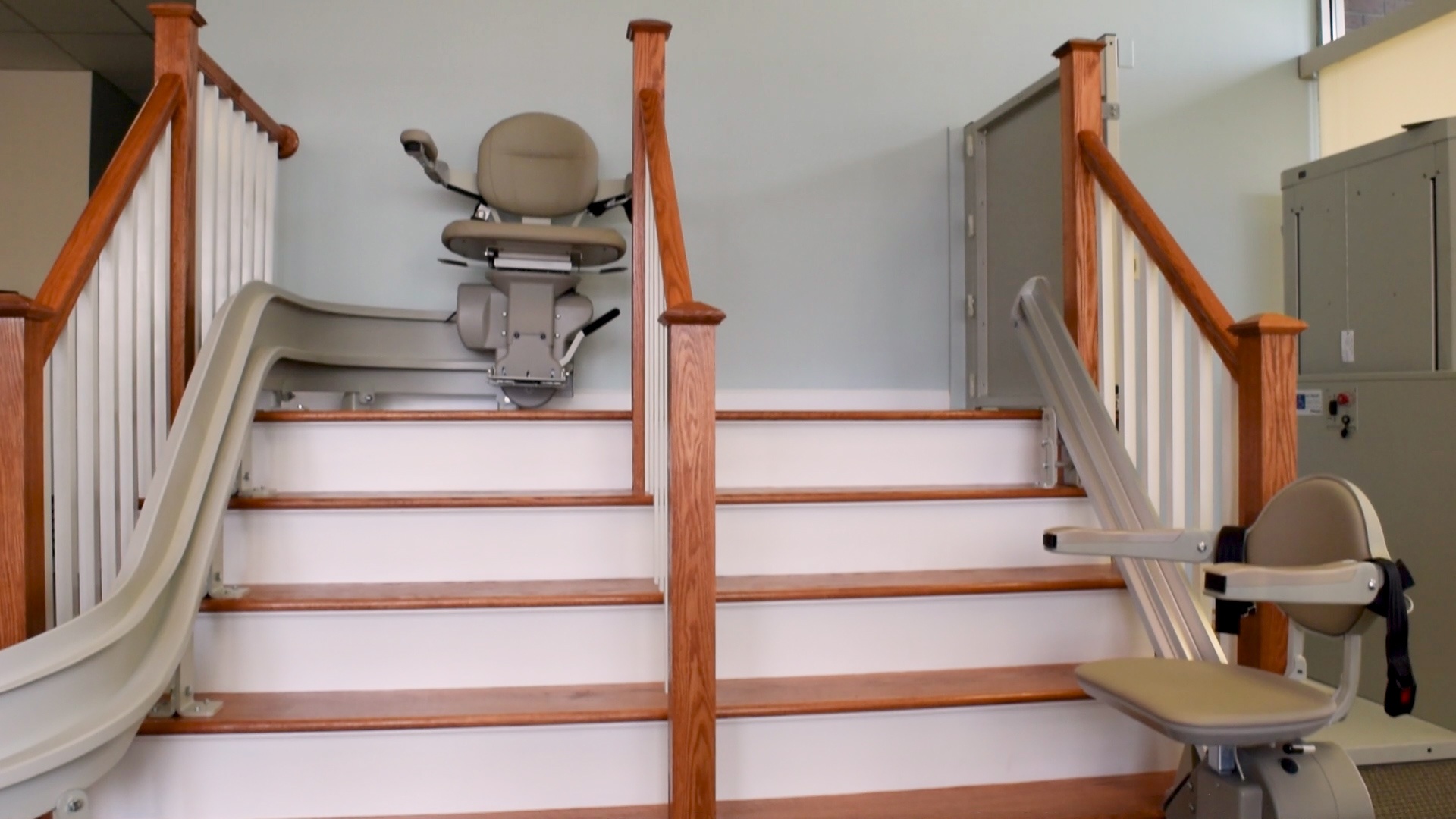 If you are looking online for stair lifts, you may be able to view videos of how they operate, but watching a video is nothing like test riding one for yourself. Fortunately, there are reputable and experienced dealers that operate showrooms that allow their customers to come in and try out various stair lift models and learn about the variety of options and features before making a purchase.
Lifeway Mobility operates showrooms (seen above) at most of their locations where an accessibility consultant can help demonstrate a wide selection of accessibility equipment such as stair lifts, ramps, vertical platform wheelchair lifts, and accessible showers in a comfortable, no-pressure atmosphere.
While the advantage of trying out this type of equipment in a showroom is significant, it is not required. A qualified accessibility provider will also conduct an in-home consultation to help you choose the right equipment and make an educated buying decision.
To make an appointment to visit your nearest Lifeway Mobility showroom, please contact us.
---
---
---
Improve your mobility. Request a free home assessment today!