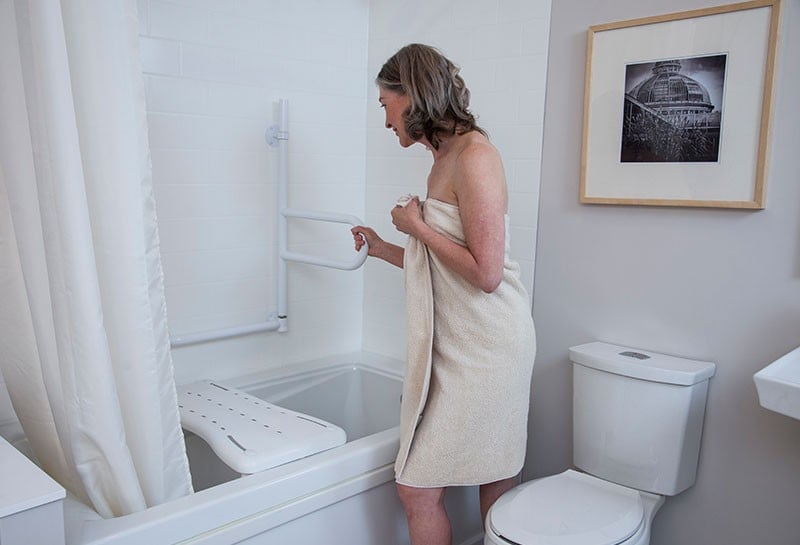 Grab Bars & Poles
Pivot Grab Bar
Pivot and lock technology allows this grab bar to be used in 5 different positions (one every 45 degrees). Simply lock it out of the way against the wall when it's not being used.
Weight Capacity: 325 lbs
Rail Diameter: 1.25″
Pivot Rail Length: 17″ (20″ from bathroom wall)
Pivot Rail Locking Positions: 5 (every 45 degrees)
Fixed Grab Bar Length: 18″
Material: Stainless steel
Finishes: Anti-microbial white powder coat or Knurled
---
Improve your mobility with a grab bar. Request a free home assessment today!