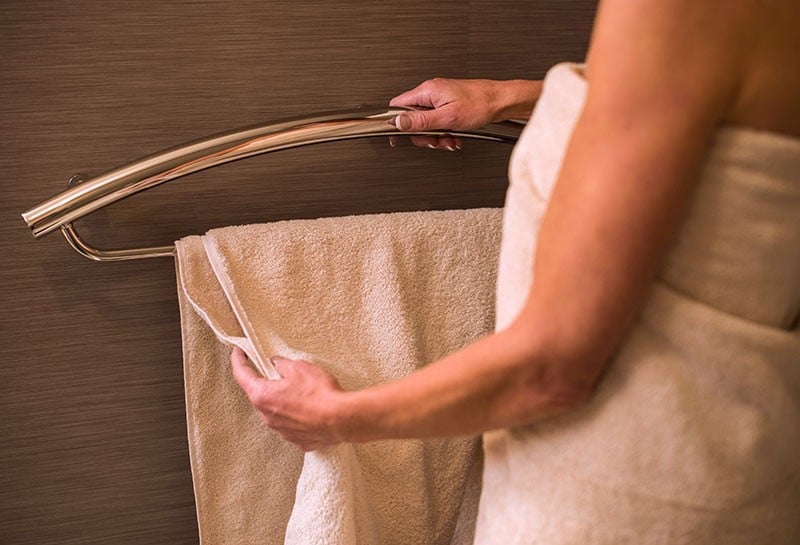 Grab Bars & Poles
Towel Bars/Grab Bars
This unique design disguises the grab bar feature as a luxurious bathroom accessory for your towels.
Features
Supports up to 500 lbs
Color options include polished chrome, stainless steel, and bronze
Discreet wall stems with concealed screws
Widths of 16" and 24"
---
Improve your mobility with grab bars. Request a free home assessment today!