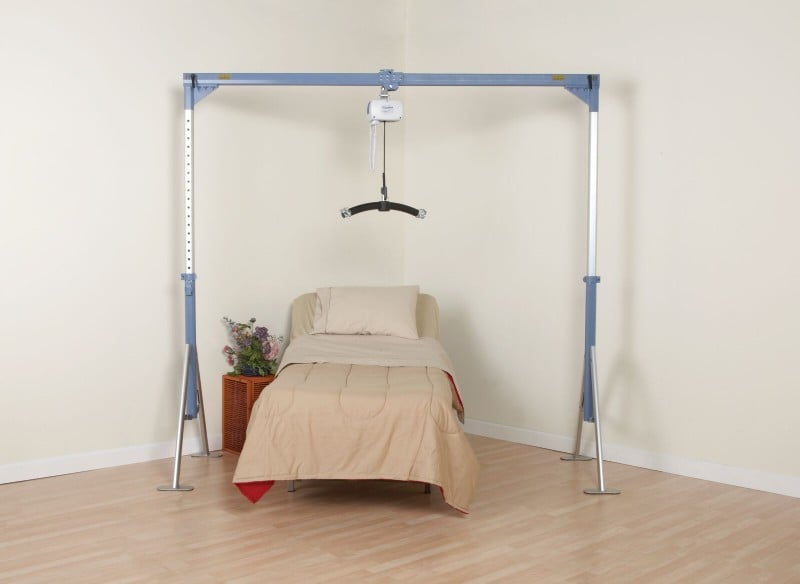 Transfer Lift Systems
Freestanding Lifts
A freestanding lift offers flexibility and versatility. It is easily assembled without any tools and can be adjusted in height and length to optimize use.
The freestanding lift is usually a 2-post frame system (they also come in 3-post or 4-post configurations), used in conjunction with either portable or semi-permanently mounted ceiling lift motors. The freestanding frame is often used as a temporary measure or where ceiling lift track installations are not possible due to structural issues or rental applications.
Features
Patent pending one-step height adjustment – set up in less than 2 minutes with no tools
Constructed of high strength aluminum with a 440 lb weight capacity
Available in 2-, 3-, and 4-post designs
Bath adapter allows for transfers into standard bathing systems
Slim profile uprights – approximately 1" wide
Easy-to-read pressure gauge indicator ensures safe installation – includes built-in level for accurate installation
Each component weighs no more than 25 lbs
Satisfies requirements for temporary or permanent use
Optional carry bag
---
Improve your mobility with a freestanding lift.
Request a free home assessment today!
Request an Assessment