Contractors & Architects
Lifeway is proud to work together with some leading general contractors, architects, and builders, and we would be happy to help consult on your next wheelchair lift or elevator project!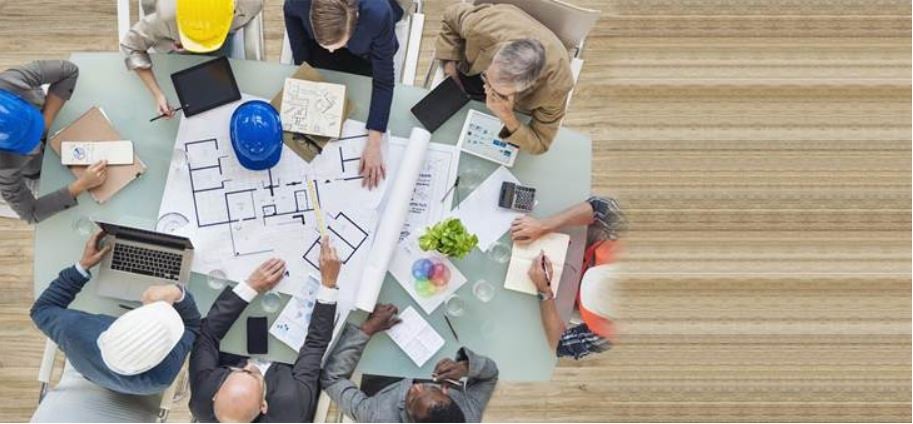 We work with architects and builders on residential and commercial projects (wheelchair lifts, residential elevators, dumbwaiters, and commercial LULA elevators) that need to comply with ADA guidelines and better suit your clients. Home and public building accessibility is a highly specialized field and by consulting with Lifeway, you can have peace of mind—we're with you all the way!
We provide design assistance, on-site project management, and factory-trained installers
Our construction managers ensure that your project is managed on schedule and within budget
We offer your client complete homeowner assistance and on-going support
Interested in Finding Out More About the Accessibility Business?
Schedule a 'Lunch and Learn.' Lifeway will provide lunch as well as AIA and ALA approved CEU credits for residential and commercial projects. Call (651) 462-3444 to learn more!
Planning Guide Downloads
Below planning guide documents for the accessibility solutions that we offer from Bruno, Savaria & Waupaca
Planning Guides
Vertical Platform Lifts
Bruno Commercial Platform Lift
Bruno Residential Platform Lift
Savaria V-1504
Savaria Multilift
Savaria M2lift
Savaria Prolift
Elevators
Savaria Eclipse
Savaria Infinity
Savaria Telecab
Savaria Vuelift
Dumbwaiters
Waupaca Residential & Commercial Dumbwaiters
LULA Elevator
Savaria Orion LULA Elevator
Learn More About the Types of Solutions We Offers for Residential & Commercial Accessibility
Wheelchair Lifts

A wheelchair lift is a cost-effective accessibility solution that provides independence for wheelchair and power chair users and anyone else who has limited mobility. Lifeway offers wheelchair lift models that provide a smooth and quiet ride. The lifts we sell and install come from the top manufacturers in the industry, and we have the expertise to help you select the right equipment for your wheelchair access needs. We thoroughly understand all of the equipment we sell, and can advise where it will work best in your home or building.

View Product

Elevators

Lifeway Mobility Minneapolis installs & services residential elevators throughout Minnesota & western WI.

Improve your daily routine with a residential elevator. For those who have trouble navigating the stairs, residential elevators are a safe, convenient and even stylish alternative to a stair lift. Access and enjoy your whole home, regardless of number of floors, how much space you have, or the design of your house – there's a solution for every home. Lifeway's home elevator experts take all of these factors into consideration, and we can recommend the best product for your needs.

View Product
---
Improve your mobility. Request a free home assessment today!