Travel Through the Floor with a Through-Floor Home Elevator
Posted on by Eric Rubel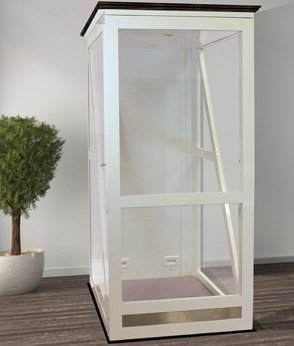 Conveniently access two levels of your home "through-the-floor" with a through-floor elevator from Lifeway Mobility!
Through-the-floor elevators are innovative and unique and make it easy and safe to travel between two levels (up to 14') in a home. These types of home elevators mesh practicality and can be installed almost anywhere, without the need for a shaft or an electrical room.
For anyone struggling with going up and down stairs, a through-the-floor elevator could be the quickest and best solution to help improve one's lifestyle, and could be a more attractive alternative to a stair lift.
Key Features of a Through-the-Floor Home Elevator
Through-the-Floor Home Elevator

Cost effective:

Less expensive

than traditional residential elevators that are built in a hoistway and require construction.
Stylish: It simply looks nice. The Telecab through-floor-elevator has an enclosed cab with white frame, which will blend with the design and decor of most homes. Its acrylic door/window panels provide a unique view of your home as you travel one from floor to the other.
Versatile Installation & Space Efficient: You can place a Telecab through-the-floor elevator almost anywhere. It is free standing, has a small footprint and it works with your lifestyle.
Fast Installation: It is piece of equipment that typically only requires a floor cut-out and support wall, therefore it requires minimal construction or alteration to a home.
Quiet and fast: Savaria Telecab through-the-floor home elevators don't make a lot of noise, and the drive system can be quieter than some stair lifts. Certain models can carry two people at the same time, or a person in a wheelchair, between two levels in under 1 minute.
Safety: There are may safety features built into the elevator, such as emergency stop & alarm buttons, battery lowering in case of a power failure and manual emergency lowering, obstruction safety sensors, nonskid platform, telephone, door interlock, and relieve valve to prevent platform overload.
Improve Your Lifestyle With a Through-the-Floor Elevator
halfway up to landing

Transport more than yourself: The elevator can carry just about anything that will fit into it, within its weight limit, of course (500lbs. or 845 lbs., depending on model selected) . This includes laundry, a vacuum, luggage, boxes, small furniture, and it's safe enough for a furry pet.
Stay in the Home You Love: Because of the ease of installation, and affordable cost, a through-the-floor Telecab elevator can save a family from the heartache and mental exhaustion of having to move from the home they love.
Adds Value: Installing a home elevator may add value to your home, and isn't a piece of mobility equipment that is removed as commonly as a stair lift by new homebuyers.
Through-the-Floor Home Elevator Cost
The general range for a through-the-floor home elevator will be $28,000 to $38,000 for the elevator and installation. Since the installation does require a cut out on the 2nd floor, any construction/customization may cost extra. A permit may also be required in certain states. This is most definitely not a DIY project!
Through-the-Floor Home Elevator FAQs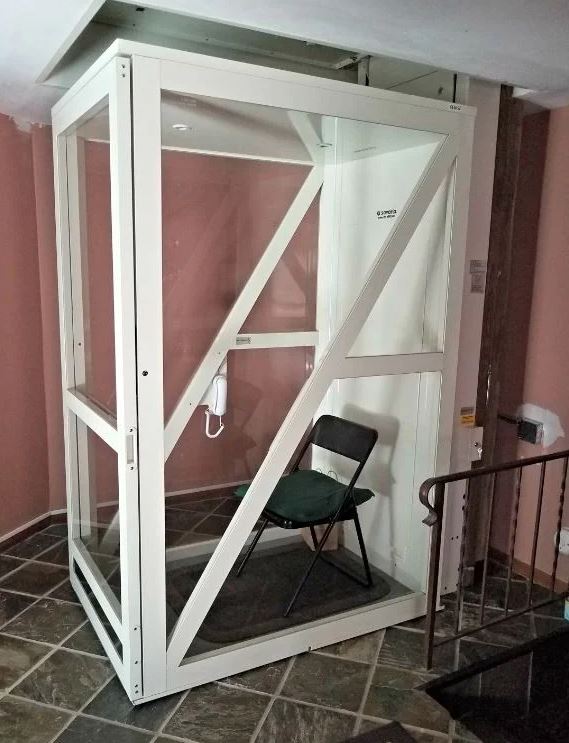 What is the weight capacity of a through-the-floor home elevator?
The weight capacity of the through-the-floor elevator varies by model. Lifeway offers Savaria's Telecab through-the-floor elevators, which have two weight capacity options. The standard Savaria Telecab has a 500 lb. weight capacity and the Telecab17 has a 845 lb. weight capacity, which is more ideal for heavier mobility equipment.
How big is the floor cutout that is needed for a through-the-floor home elevator?
The floor cutout needed for a through-the-floor elevator varies based on the size of the elevator cab. It ranges between 35.25"-41.25" wide x 60.5"-68.5" long.
How do you operate a through-the-floor home elevator?
Similar to a traditional home elevator, a through-the-floor home elevator is controlled by a button inside the cab. The only difference is that it is a continuous pressure button, meaning you'll have to press and hold down the button to travel to the other floor level.
Do through-the-floor home elevators come with a warranty?
The Telecab through-the-home elevator models come with a 3-year parts warranty, provided by Savaria, the manufacturer.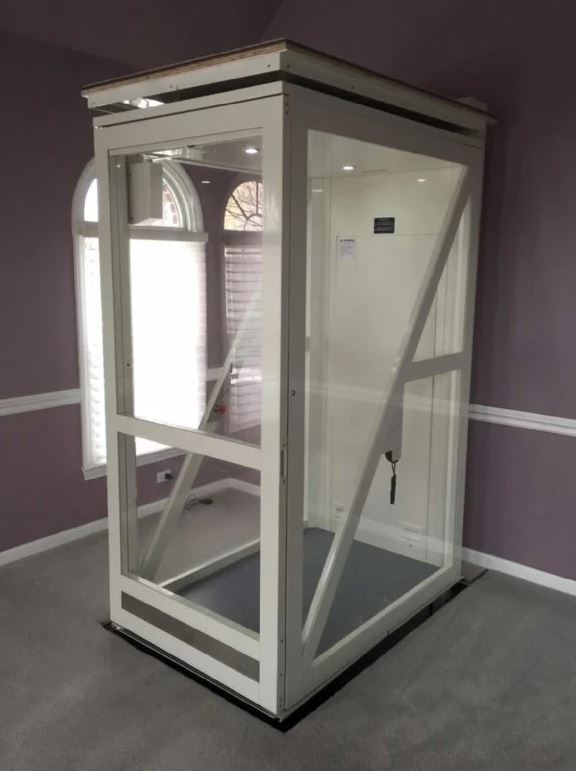 Lifeway Mobility offers through-the-floor home elevators in select locations, including Chicago, Colorado (Denver, CO Springs & northern CO), Connecticut, Minneapolis, & Pittsburgh, & Utah. If you'd like to set up a free consultation with a Lifeway elevator expert, please contact us today or call us at (952) 808-3646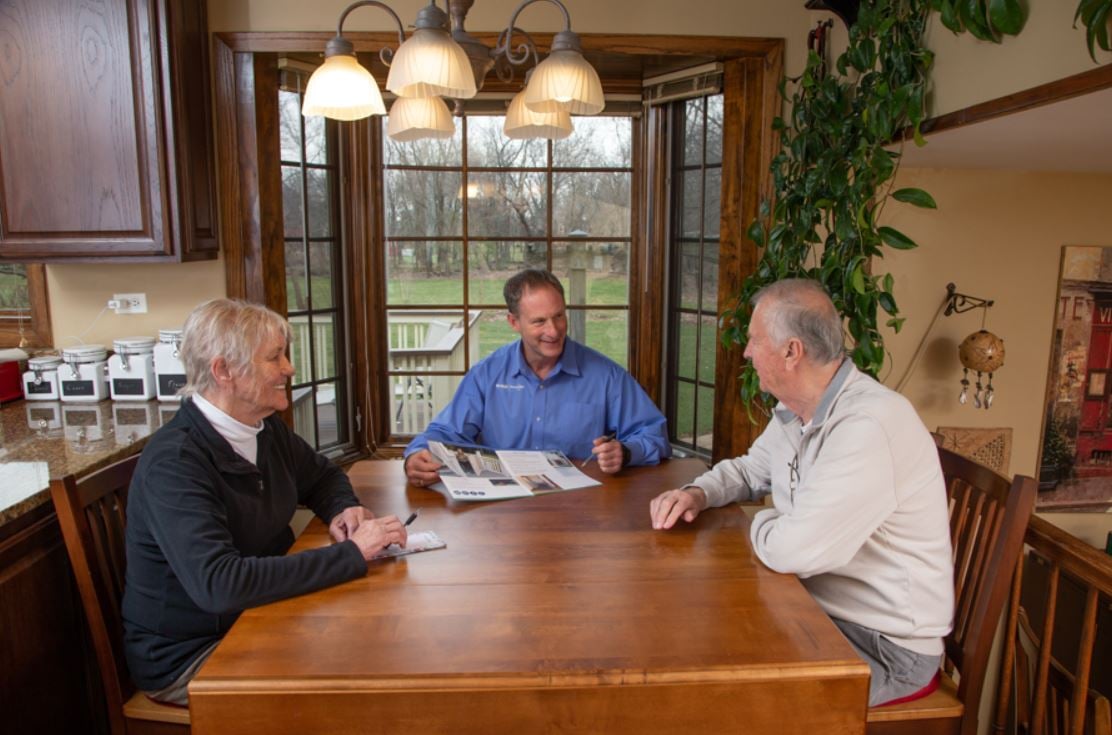 ---