About Lifeway Mobility Minneapolis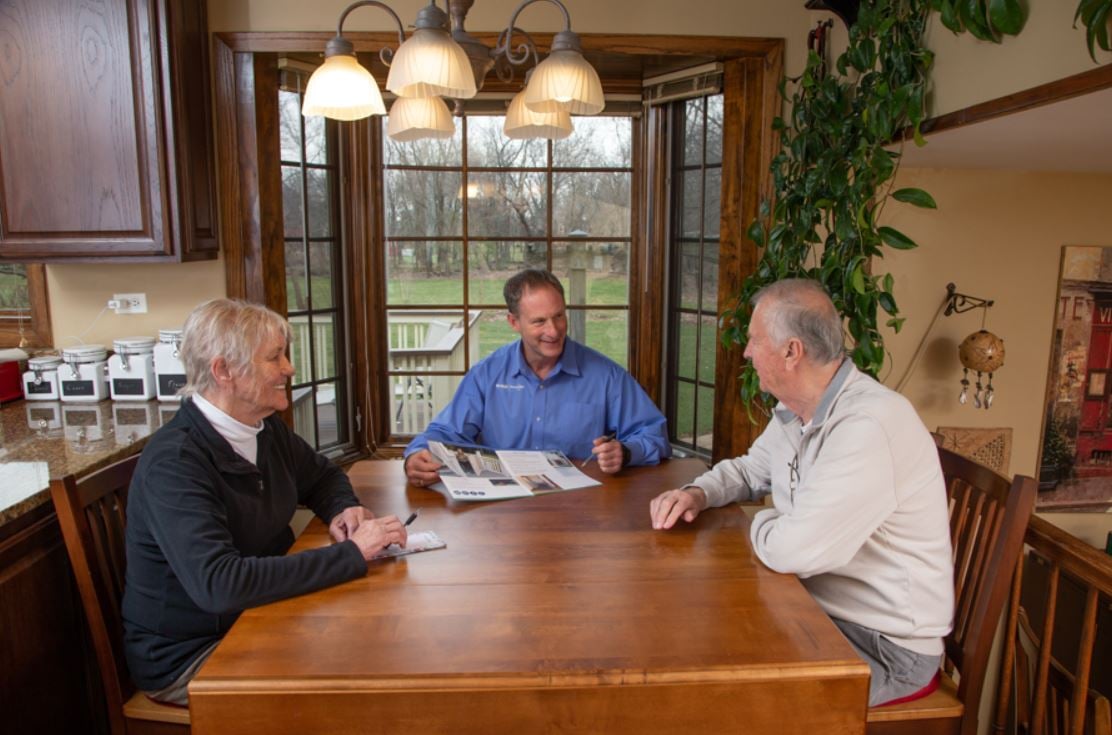 Lifeway Mobility Minneapolis is an accessibility solutions company that provides a wide variety of ramps, stair lifts, wheelchair lifts, home elevators, transfer aids, and bath safety solutions to local individuals and businesses in Minnesota and western Wisconsin.
We Offer
Free assessments and consultation
Professional installation by certified technicians
Quality products that are made in the U.S.A.
Funding resource assistance and payment options
Our Local History
Lifeway Mobility Minneapolis was founded in 1992 as Beyond Barriers by current General Manager and Vice President, Blair Ferguson. While responding to emergency calls while working as an EMT in the Twin Cities-area, Blair became familiar with the many structural barriers that people with limited mobility faced in their homes. Knowing that he could make a difference in their lives, Blair became a licensed building & elevator contractor and a Minnesota Accessibility Specialist and founded Beyond Barriers which served Minnesota and western Wisconsin with home modifications for over 20 years.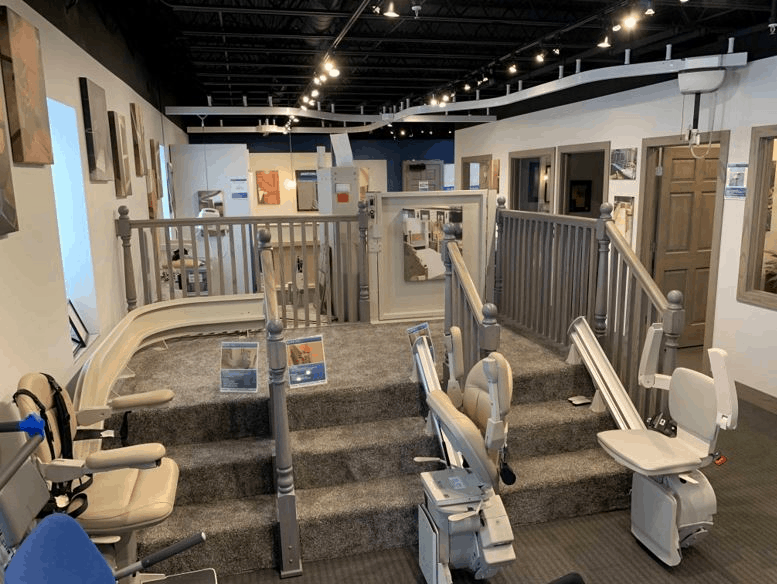 In 2017, Beyond Barriers joined Lifeway Mobility and their local and knowledgeable staff continues to serve the Twin Cities and beyond with accessible solutions. Three years later, Lifeway acquired Twin City Stair Lifts/Ability Solutions. With almost 20 years of experience in providing accessible solutions in MN, Twin City Stair Lifts will add another level of expertise and customer care that will complement Lifeway Minneapolis' current presence in the region. Initially after the acquisition, we were serving customers from two locations in MN. Today, Lifeway Minneapolis fully operates in Burnsville, MN. Our accessibility showroom in Burnsville has four stair lifts, a walk in tub, roll-in shower, wheelchair lift, and ceiling mounted lift.
The acquisition also gives Lifeway Minneapolis the ability to sell and install residential elevators in the Minneapolis-St. Paul metro region and western WI. Twin City Stairlifts/Ability Solutions is a licensed home elevator dealer for Fox Valley Elevator and Savaria
Lifeway Mobility expanded its coverage area within the state of Minnesota in late 2021 into greater Rochester & St. Cloud.
To learn more about other regions that Lifeway Mobility serves, visit our Locations page.
Our Mission
At Lifeway Mobility, our primary goal is to understand the accessibility needs of our customers and their caregivers, then to identify the appropriate products and services that will meet those needs. We don't approach our business with the aim to sell products, but rather to understand the holistic needs of the customer and provide recommendations to improve mobility, comfort, independence, and quality of life.
Lifeway Mobility Office Locations / Showrooms in Minnesota
---