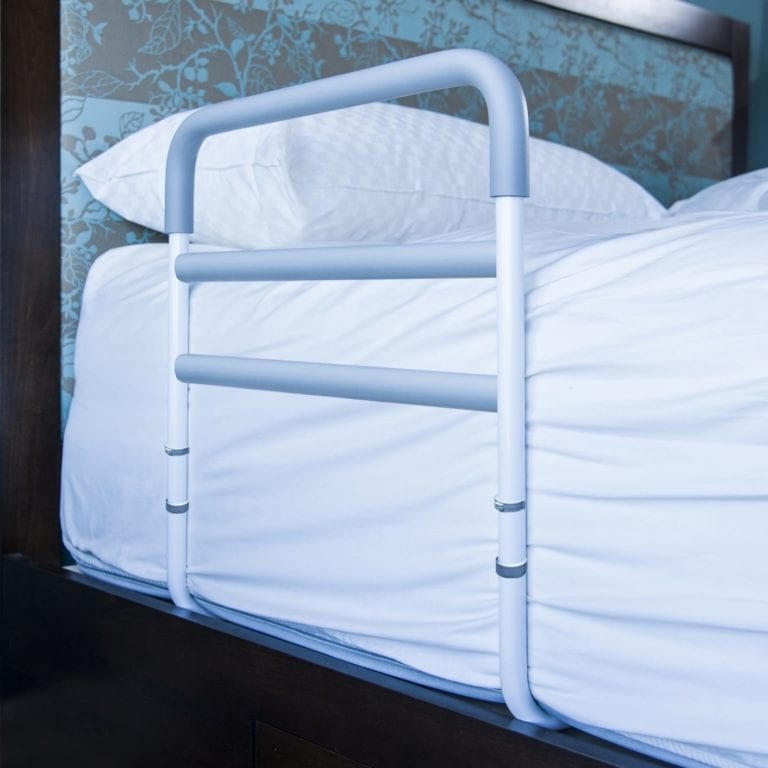 Transfer Aids
Bed Assist Rail
Getting into and out of bed, rolling over or moving around in bed can often require support from someone or something to grab onto. The Health Craft Bed Assist Safety Rail provides secure in-bed support and it installs in minutes. It adds support where needed, and a daily "helping hand" that increases confidence & independence and adds peace of mind.
The Bed Assist Rail provides reliable and secured in-bed support that also assists with sitting and standing. There are two unique support positions for assistance, open and closed. It fits in between the mattress and box spring and is secured to the frame of the bed with a safety strip.
Features & Benefits
Convenient Organizer - Allows for storing of magazines, books and other small items
Quick & Easy Installation - No tools or construction required
Height Adjustable - Easily adjusts to the height and size of your mattress and your comfort
Smooth, Large Gripping Surface - 19.75" of gripping surface, which helps maximize leverage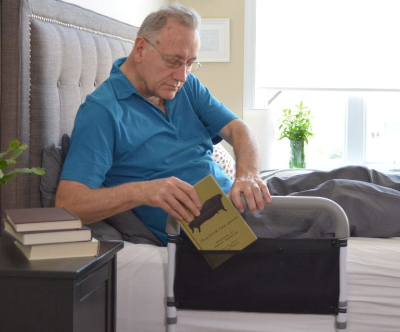 Tech Specs
Bed Assist Rail Tech Specs
Material
Alloy Steel
Finish
Powder Coat (white)
Weight Capacity
300 lb.
Rail Diameter
1.0"
Rail Length
19.75"
Height Range
18-22"
Warranty
Limited Lifetime
Downloads
Bed Assist Safety Rail Instructions
---
Improve your mobility. Request a free home assessment today!