Walk-in Bathtubs: Did You Know...?
Posted on by John Burfield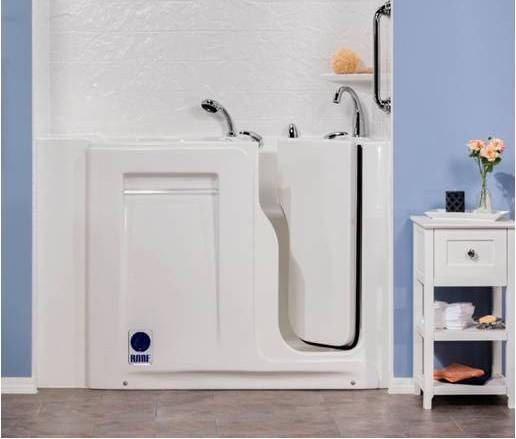 Walk-in bathtubs have long been known as an accessible bathing solution for people with limited mobility. But did you know that recent studies have also highlighted the therapeutic benefits of walk-in tubs? A walk-in tub can help people with a variety of conditions, including:
Poor circulation
Poor cardiovascular health
Arthritis
High blood sugar levels
Stress and anxiety
With a walk-in tub, those who can no longer lower themselves into a standard bathtub can still enjoy both the comfort and health benefits of a warm bath. Walk-in tubs come in variety of sizes to fit different bathroom layouts and can be built-in or freestanding.
Features include.
Easy access and transfer designs
Swing-in or swing-out door
Right or left swing door
Outward swinging door designed to swing over a toilet to maximize space
Fast fill and fast drain technology
Handheld shower wand
Available options include:
3-speed hydrotherapy air spa
Whirlpool jets
Secondary lock
Lap and shoulder belt
Chromatherapy lights
Grab bars
Shower bar and curtain
Seat cushion and pillow
With a starting price around $10,000 with professional installation, walk-in tubs might not fit everyone's budget. However, if you feel that you or loved one would benefit from a walk-in tub, financing options are available to qualified buyers to help defer the cost.
To schedule a free in-home consultation, contact Lifeway Mobility today.
---
---