Make Your Home Accessible for Relatives This Holiday Season
Posted on by Chris Frombach
The holiday season is once again here! There are so many things to remember: buying gifts, decorating the house, making travel plans, etc. It's also important to remember family members and friends who may find it difficult to get into and out of your home while visiting. Similarly, you may find it personally difficult to access a relative's home if you have limited mobility.
Luckily, there are a variety of products available, both for purchase or rent, which can make it easier for you and your loved ones to stay safe when visiting for the holidays.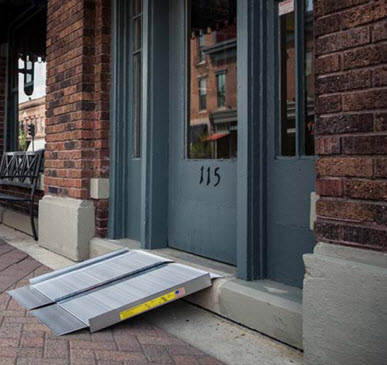 Portable Ramps
Most homes have some sort of porch or steps to enter at almost every doorway. This can make initially getting into or out of the home a challenge. Depending on the number and depth of steps, as well as the area leading up to them, a portable ramp (up to 11 feet) can be installed with ease. These ramps are a reliable solution for navigating small thresholds and doorways. They're also easily installed and include handles for easy transport.
Best of all portable ramps can be rented for as long as needed, leased to own, or purchased outright. For doorway thresholds up to 3 inches, a ramp may be used. Portable ramps are a durable and weatherproof solution to alleviate mobility challenges this holiday season.
Ramp Systems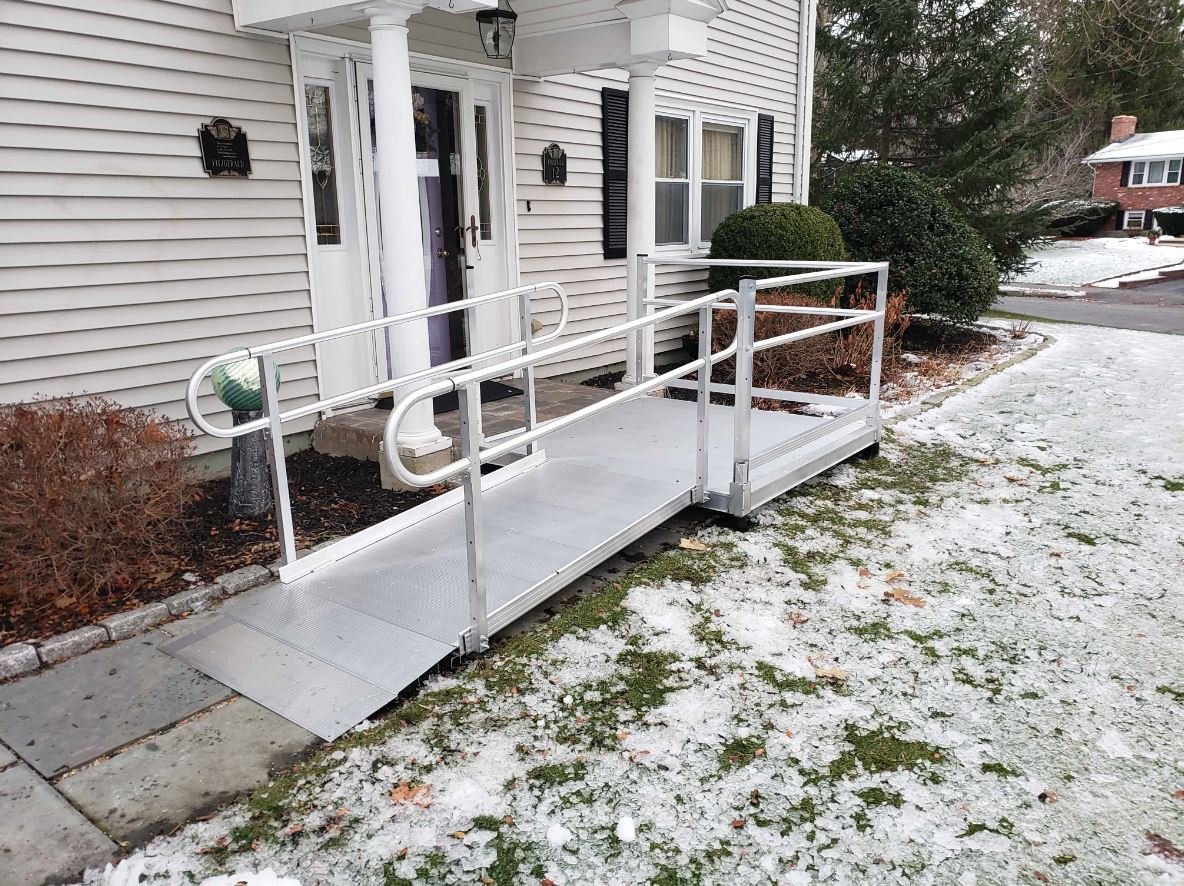 While wheelchair ramp systems are slightly more involved than portable ramps, they offer a more customized solution. Modular aluminum ramps include the ability to add angles for more difficult terrain or longer runs, and have optional handrails for safety. These can be rented or purchased depending on your need. They come in a variety of colors and material choices, including wood, which can be painted or stained to match the home.
Stair Lifts
Arguably one of the most difficult areas to navigate inside the home is stairs. Stair lifts have come a long way in their lifetime. There are now indoor, outdoor, and curved stair lifts available. Many come with lock out features (to avoid mischievous children), and all have swivel seats that allow the user to turn up to a full 90 degrees to safely access the floor facing away from the stairs. One very special feature is that many people do not know is stair lifts attach to the stairs, not the wall, and can be easily installed or removed as needed. With family and friends visiting for the holidays, you may wish to purchase or rent a stair lift to make accessing your home safer and easier.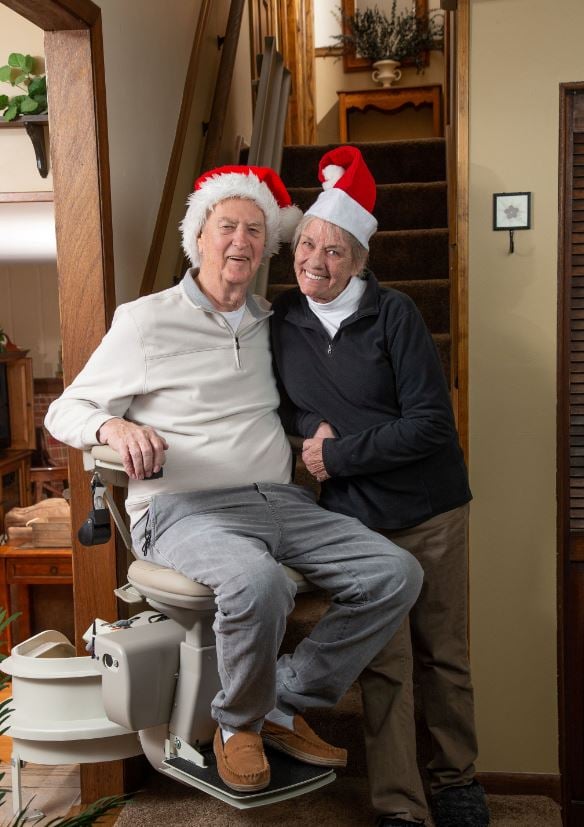 Wheelchair Lifts - Vertical Platform Lifts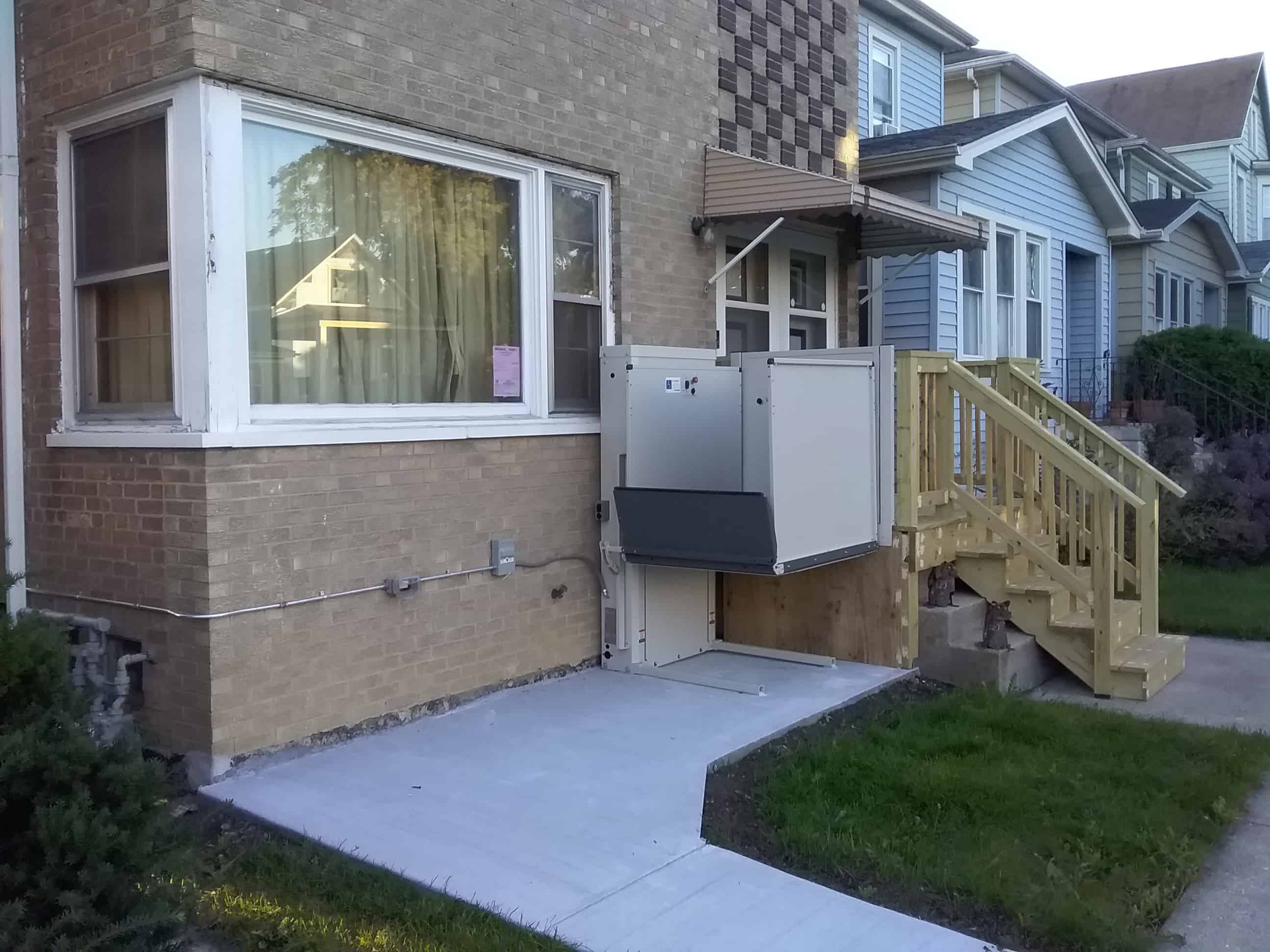 While family and friends visit over the holidays, it's easier to get a sense of the types of assistance or devices they may benefit from in order to make their living environments safer and more accessible. While not available for rental, wheelchair lifts offer a more permanent solution for aging parents or those with limited mobility. For homes with a porch, entrances with multiple steps, or in situations where a ramp is not feasible, a wheelchair platform lift is a great solution. They can make home access possible for any user, regardless of ability.
These are just a few of the items that can make access and egress from just about any home feasible. Be sure to add mobility equipment rentals to the top of your holiday to-do list this year!
Our team is happy to talk with you about renting or purchasing products for the holiday season. Please contact us to set up a free consultation.
---
---