Food Delivery Services Let You Eat Gourmet Meals Without Leaving Home
Posted on by John Burfield
If you have limited mobility, cooking meals from scratch at home can be too tiring, difficult, or even dangerous, but that doesn't mean you can't have delicious, nutritious meals at home.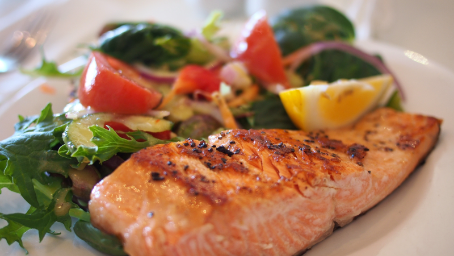 Dozens of food delivery services are available to take away the burden of shopping for ingredients, choosing a menu, and even food prep, from grocery delivery services that let you shop from home and do all your own cooking to a chef that comes to your home, cooks, and cleans up.
Grocery Delivery Services
If you prefer to use your own recipes and cook at home but would rather not have to go to the grocery store, several services will do your food shopping for you and deliver your preselected groceries to your home.
Most grocery services have a minimum order amount ranging from $10 to $60, with delivery charges from free to $10. You just place your order online and depending on the service, your selected groceries can be delivered at a scheduled time or as quickly as an hour after ordering.
Some grocery delivery services require membership, others are on-demand, and all have specific policies regarding things like using coupons, which stores they use, price markup, fuel surcharges, and tipping, so be sure to check the fine print before you sign up, as well as whether the service is available in your location.
Meal Kit Delivery Services
While grocery delivery brings your food to you, meal kit services take it one step further by delivering everything you need to prepare and cook full meals. These services find the ingredients, create the recipes, and package everything together with easy to follow directions that will usually let you have a delicious meal on the table in as little as 15 minutes.
There are many different meal delivery services, and all offer different options for meal types, level of preparation, and pricing. Most let you choose your delivery date, how many servings per meal (usually 2 or 4), and how many meals per week. Prices range from $4 to $12 per serving depending on the service and the menu plan you select.
Most plans let you choose your recipes every week, and easily skip weeks. Depending on the service, you can get many different kinds of meals, including vegetarian, paleo, keto, Weight Watchers, diabetes friendly, gluten-free, vegan, and Mediterranean. In addition to the meals, some plans offer add-ons like side dishes, desserts, smoothies, breakfast, and lunch.
Meals are delivered packed in ice, with all ingredients individually preportioned, packed, and labeled, and menu cards for each meal with directions for preparation and serving.
Prepared Meal Delivery Services
Most mainstream meal kit delivery services do require some food preparation and cooking. If you'd rather have meals come already made, several services deliver complete dinners cooked by a chef and ready to eat in 3 minutes.
Rather than meals with multiple servings, each meal from a ready-to-eat service is an individually packaged meal for one. You can choose meals from a weekly menu, select the number of meals you want, get your delivery, then heat and eat or store for later.
In-Home Personal Chef
What if you want meals cooked from scratch in our own home, cooked by a professional? Drop-in chef services like Chefs for Seniors, available in select locations, let you schedule your own personal chef to come to your home and cook homemade meals in your kitchen.
The chef does all the grocery shopping and will come to your home to prepare individually packaged meals based on your food preferences and dietary needs. Once they're done, the chef cleans up, so you don't have to do anything but heat up the food according to the simple instructions.
For more information, visit the websites for delivery service of your choice:
Grocery Delivery
Meal Kits
Ready to Eat Meals
In-Home Chef Services
---