Converting An Existing Tub To A Walk In Shower
Posted on by Dan Martin
Stepping over the edge of the bathtub wall can prove dangerous for many elderly and disabled people. Create step-in access to your tub/shower with a Tub Cut Out, a low-cost tub-to-shower conversion solution that will provide step-in accessibility to your existing bathtub.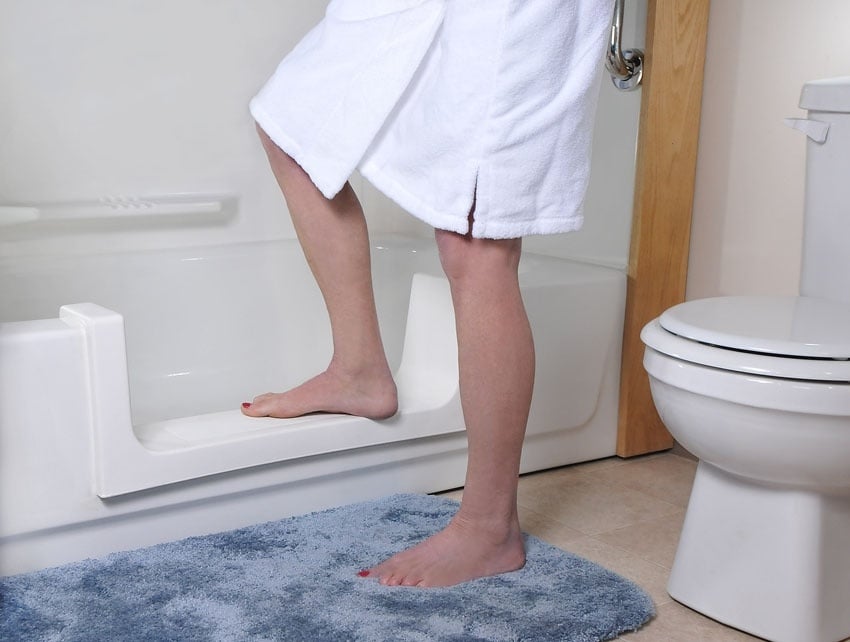 Installing a tub cut out will greatly reduce the risk of falling in the bathroom. Additionally it will increase convenience and safety in the bathroom, and it's a more affordable option than replacing a traditional bathtub with an expensive roll-in, barrier free or handicap accessible shower.
A Tub Cut Out can be installed in less than one day by a professional. A licensed contractor will cut the wall of the bathtub to accommodate a spacious opening for walk through access to the shower. He will remove a portion of the bathtub wall and install the tub cut out. Most existing type of bathtubs including fiberglass, acrylic, steel and cast iron tubs can be converted to a step-in tub.

Not ready to get rid of your bathtub forever? Choose the Convertible Tub Cut Solution. The Convertible Tub Cut allows you to add a watertight insert that can be quickly configured as a step-in tub or a traditional tub. The removable unit locks and unlocks quickly offering the user flexibility for his/her changing needs. The Convertible Tub Cut is installed in less than one day and typically can be performed on an existing tub.
---
---
---
Improve your mobility. Request a free home assessment today!