Can I Install My Own Stair Lift?
Posted on by John Burfield
If you're shopping for a stair lift, you may have seen them listed online at lower prices than you've been quoted by an experienced stair lift provider. Why? Because those lower online prices typically don't include installation. While that may seem like a good way to save some money, DIY installation is discouraged by most reputable stair lift manufacturers.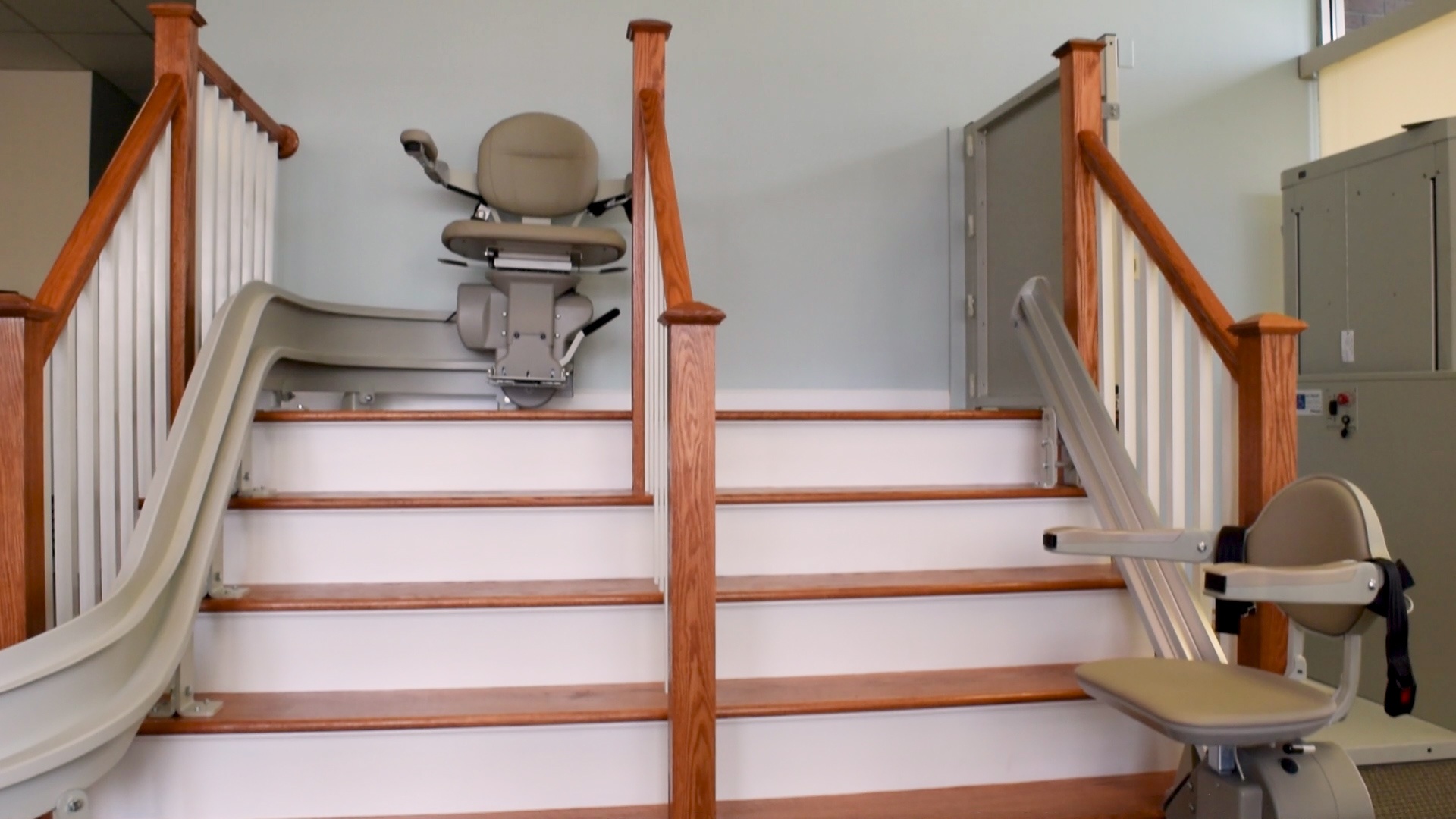 Lifeway Mobility's Hartford Showroom
In fact, The Accessibility Equipment Manufacturer's Association (AEMA) has declared that they "do not support the installation or servicing of accessibility lifts by inexperienced persons." The AEMA has even released a position paper outlining the various reasons why self-installation is a bad idea.
A stair lift is a sophisticated piece of mechanical and electrical equipment. If installed incorrectly, it can be potentially hazardous to the user and damage the stair lift unit.
Many jurisdictions require that stair lifts be installed in compliance with local and national codes including ASME A17.1, the A18.1, and the NFPA70 (National Electrical Code). Most DIY installers will not be familiar with these codes
Many states and local jurisdictions require licensing for stair lift installers and dictate that all stair lifts be inspected by a local authority prior to use. In states like Minnesota, an elevator contractor license is required for companies that install stair lifts.
If you are considering a stair lift, it is likely that you, or a loved one are dealing with mobility issues. Why would you risk the user's safety by having it installed by someone that is inexperienced and unfamiliar with the equipment?
A reputable stair lift provider will have factory trained technicians with extensive experience installing these types of lifts. It is a wise choice to allow them to handle your installation, even if it costs more than DIY lifts found online. A licensed provider will also be able to discuss optional features such as folding rails that may benefit the user and perform service should something go wrong with your stair lift.
Using an experienced installer should be a no-brainer and will allow you to rest easy, knowing it was done right.
If you are on a budget, many providers offer refurbished units and consumer financing. This can lower the cost or enable you to pay over time. Other funding sources such as Medicaid waivers may also be available to those who qualify.
---
---
---
Improve your mobility. Request a free home assessment today!