An Innovative Safe Bathing Solution
Posted on by Dan Martin
Do you have difficulty getting in and out of your bathtub? Would you feel safer if you or your loved one didn't have to step over the edge of the bathtub to get into the shower? Sadly, one third of the elder population over the age of 65 falls each year, and the risk of falls increases proportionately with age. At 80 years, over half of seniors fall annually.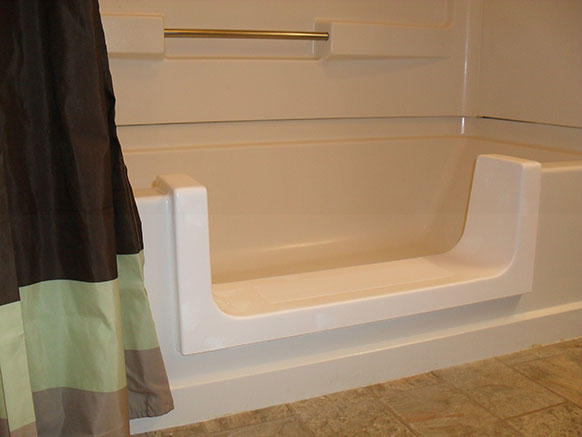 Safe bathing solutions are critically important to keeping elders safe and independent at home. One innovative solution is to convert your bathtub into a walk-in tub or shower by installing a Safety Step. This solution is both quick to install and cost effective.
In merely a few hours, a Safety Step can be installed into your existing bathtub. This low-cost solution coupled with the installation of grab bars, a place to sit like a bath board and a hand held shower is the most popular way to transform your bathroom into a safer place. A Safety Step can provide you or your loved one independence and safe bathing at home.
Installation completed on existing tub
Installation in less than one day
Greatly reduces possibility of falls
Enables easy step in access
Affordable alternative to remodeling
---
---
---
Improve your mobility. Request a free home assessment today!