Trouble with Stairs? Attend Our Next Webinar: Is a Stairlift For ME?
Posted on by Amy Finke
If you or someone you care for is having trouble with stairs this webinar is a must-watch!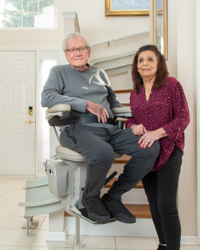 Trouble with stairs doesn't just limit the enjoyment of your home, it can be a major safety risk. Don't wait for a dangerous fall - learn about your options now.
Watch a Live Demo of a stairlift so you can see and hear how it works from the comfort of your home or office. Our accessibility experts, each with over twenty years in the field, will answer your questions such as:
When Is It Time For a Stairlift?
How Much Should It Cost?
How Fast Can I Get One?
Does Insurance or Medicare Cover Stairlifts?
Will a Stairlift Work in My Home, or For My Condition?
What Are Stairlift Alternatives?
Who Should Attend
Along with consumers, this webinar will help Case Managers, Social Workers, Discharge Planners, Care Managers, OTs, and PTs provide informed recommendations to clients and patients.
Wednesday, March 31st @ 12:00pm Central / 1:00pm Eastern
Click Here to Register
If you have a question for our experts please include it in the comments.
Presenters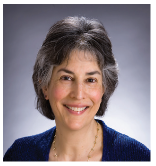 Amy Finke, CAPS, CEAC
VP of Business Development Lifeway Mobility
Amy has been helping clients with home safety and accessibility solutions for more than 10 years. Before joining Lifeway, she owned Sugar Hill Building & Design which specialized in home modifications for seniors and those with special needs.
Leveraging her experience and law degree, she regularly collaborates with her elder law and special needs attorneys, health care providers, clinicians, and geriatric care managers to meet the home modification needs of their clients.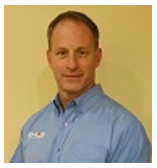 Jim Whittington, CAPS
Accessibility specialist
Jim has over twenty five years experience as a Trauma and Critical Care Nurse, plus five additional years of experience as an accessibility specialist with EHLS / Lifeway Mobility Chicago. Jim serves as a liaison to state and city agencies, senior and community centers and hospital rehabilitation centers presenting safe home accessibility solutions for people's home.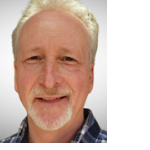 Mike Silverstein
Senior Client Manager
Mike has 20+ years of experience as an accessibility sales consultant with a focus on residential stairlifts. He is an expert in finding the ideal solutions for his clients, managing the process with compassion, and ensuring their needs are met.
Mike leads accessibility in-services educating health care providers, care coordinators, physical and occupational therapists, insurance companies, and builders.
---