Webinar: Trouble with Stairs? Is a Stairlift for ME?
Webinar recording from March 31st, 2021.
Questions and Answers
We were thrilled to have so many audience questions yesterday. We didn't have time to address them all so we have included some below.
Q. The #1 question was if a stair lift is right for me or someone I care for.
A. The best way to answer that question is to please call us for a free consultation so that we can address your specific needs and environment. For general guidelines, we've included answers to these related questions below:
Q. When is it time for a stair lift?
A. Certainly after a fall (on the stairs or level ground) that indicates you are having balance, strength, or pain issues. In the words of a Board-Certified Clinical Specialist in Geriatric Physical Therapy, Susan Glenney, "Why wait? Don't wait until a fall, or until a caregiver or family member gets hurt helping you up the stairs. This is especially true if you have a medical condition that you know is progressive or is likely to not improve."
Other cues include difficulty walking or climbing the stairs or avoiding a level of your house because of the stairs. Many younger, active adults simply have knee pain, arthritis, or other issues that make a stair lift a beneficial product to increase the enjoyment of their entire home.
Finally, there may be a shorter-term need such as recovery from an accident or surgery. In this case, you may want to consider a stairlift rental for a few months.
Q. How fast can I get a stair lift?
A. This will depend on whether you need a Custom or Straight Stair Lift.
In general, a straight stair lift takes approximately a week from consultation to installation. However, other factors can apply and with COVID precautions we have seen increased scheduling times, so this question is best answered at the time of your inquiry.
Curved / custom stair lifts by nature take longer because we take precise measurements and send this to the manufacturer so your curved stair lift track can be custom made. They usually take 3-5 weeks but again, please consult your local Lifeway office.
Q. Will a stair lift work for my condition or home?
A. The team addresses this question at various times throughout the video. Common factors include the ability to transfer to/from the stair lift and the ability to support the upper torso. If you are not sure if a stair lift is the best option for your situation, please contact Lifeway for a free consultation.
Q. How much should a stair lift cost?
A. Factors that affect cost include whether the stairlift is straight or curved, what options are included, the model selected, and where you are located within the country.
Generally speaking:
• Used straight stair lifts range $2200 -$2300 (with warranty).
• New straight stair lifts $3000-$4800.
• Custom/curved stair lifts $9500 and up.
Lifeway offers rental and used options for straight stairlifts and ramps. We also have low monthly payment plans. We encourage clients to first identify what is needed and then we can help find ways to make it affordable.
We also offer a list of funding sources
Q. How often does a stair lift need servicing?
A. Your installer will let you know how to keep your unit clean. Professional maintenance servicing is not required on a particular schedule. Lifeway will perform maintenance (check battery, clean, etc.) at your request. With regular use batteries typically last 2-3 years so you may wish to consider a maintenance service every 2-3 years, but it is not required.
Q. Does insurance or Medicare cover the cost of a stairlift?
A. While each situation is different, stairlifts are not covered by Medicare and are typically not a covered expense with traditional health insurance. Some insurances such as long-term care insurance may cover the cost of a stairlift so it's worth asking your provider. Medicaid Waiver programs and Veteran benefits may cover the cost as well.
Q. What are stair lift alternatives?
A. This is addressed at many points throughout the webinar. Platform Lifts (a.k.a. wheelchair lifts), elevators and ramps are most common, but situations vary, so it's best to call for a free consultation.
Learn About the Presenters From this Webinar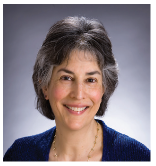 Amy Finke, CAPS, CEAC
VP of Business Development
Amy has over ten years of experience and expertise helping clients with home safety and accessibility solutions. Prior to joining Lifeway Mobility, Amy owned a specialized building company focused on designing and constructing home modifications for seniors and those with special needs. Leveraging her experience and law degree, she regularly collaborates with her elder law and special needs attorneys, health care providers, clinicians, and geriatric care managers to meet the home modification needs of their clients.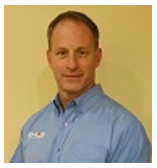 Jim Whittington, CAPS
Accessibility Specialist / Business Development
Jim has over twenty five years experience as a Trauma and Critical Care Nurse, plus five additional years of experience as an accessibility specialist with Lifeway Mobility Chicago. Jim serves as a liaison to state and city agencies, senior and community centers and hospital rehabilitation centers presenting safe home accessibility solutions for people's home.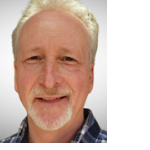 Mike Silverstein
Senior Accessibility Specialist
Mike has 20+ years of experience as an accessibility sales consultant with a focus on residential stairlifts. He is a part of the Lifeway Chicago team and is an expert in finding the ideal solutions for his clients, managing the process with compassion, and ensuring their needs are met. Mike leads accessibility in-services educating health care providers, care coordinators, physical and occupational therapists, insurance companies, and builders.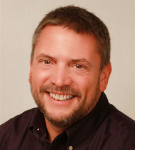 Blair Ferguson, CAPS, CEAC
Accessibility Specialist
Blair has been an Accessibility Consultant for 27 years and is a Certified Aging-In-Place Specialist, Certified Environmental Access Consultant and Licensed Minnesota Accessibility Specialist. Blair's interest in accessibility began while working as an EMT. He recognized that many of the patients he encountered struggled to move about their homes due to limited mobility and knew that he could help by providing solutions to make their homes more accessible. Blair works out of our Minneapolis office location.
For more information on the information covered, or to schedule a free consultation, please contact us.
---